DowDuPont: Tyvek & STYROFOAM XPS Work 'Hand-in-Hand'
Originally published by: PR Web — February 14, 2019

The following article was produced and published by the source linked to above, who is solely responsible for its content. SBC Magazine is publishing this story to raise awareness of information publicly available online and does not verify the accuracy of the author's claims. As a consequence, SBC cannot vouch for the validity of any facts, claims or opinions made in the article.
DuPont Performance Building Solutions (PBS) is promoting a combined, more robust portfolio for the marketplace across Dow and DuPont. The integration of Dow and DuPont now offers industry-leading brands such as DuPont™ Tyvek® Building Envelope and STYROFOAM™ Brand Extruded Polystyrene (XPS) as part of one offering. These brands will house a better customer and user experience by providing easy-to-install systems that work together to enhance the building envelope and meet the market's increased performance expectations.

DuPont PBS knows how materials work together – Tyvek® and STYROFOAM™ work hand-in-hand to improve water management, energy efficiency and thermal performance, resulting in a durable and energy-efficient building envelope. Customers can now use both Tyvek® and STYROFOAM™ solutions to help manage bulk water, tighten the building enclosure, reduce the wall condensation potential, and enable appropriate drying within the wall cavity. Insulation, permeable weather resistive barriers, flashing, tapes and spray foams also can be used in different combinations to improve energy efficiency, thermal comfort and durability of the building envelope.
"The powerful heritage of DuPont and Dow give us a unique responsibility to the communities in which we work to build structures that foster a better, more resilient tomorrow," said Alan Hubbell, Residential Market Manager, Performance Building Solutions, DuPont Safety & Construction. "As a newly combined company, DuPont Performance Building Solutions will lead the industry through performance, technology and innovation that go beyond simple product solutions to tackle issues like productivity, safety, durability and efficiency."
Through leading products and proven tools and processes, DuPont PBS ensures the comfort and resilience of structures. The unrivaled portfolio from the foremost leaders in the building industry provides customers the freedom, flexibility and confidence to make every project seamless.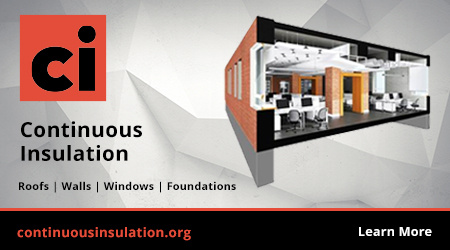 PBS solutions include: