Demilec Releases High-Yield Heatlok Spray Foam
Originally published by: Sprayfoam.com — February 11, 2019

The following article was produced and published by the source linked to above, who is solely responsible for its content. SBC Magazine is publishing this story to raise awareness of information publicly available online and does not verify the accuracy of the author's claims. As a consequence, SBC cannot vouch for the validity of any facts, claims or opinions made in the article.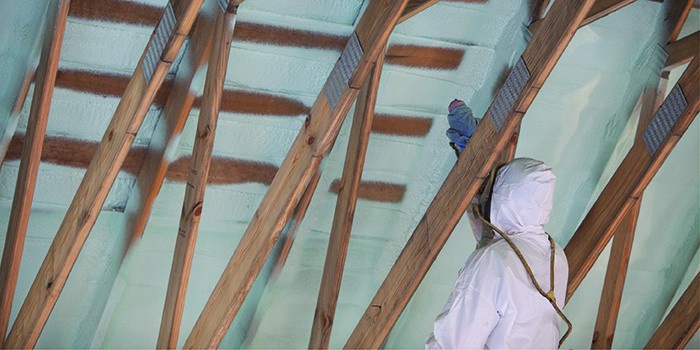 Spray up to an R-49 in a single pass!
Heatlok® HFO High Lift, Demilec's first product to leverage ultra-low global warming potential blowing agent, combines an R-value of 7.5 with a 6.5" lift to achieve an R-49 in a single pass. Spray IRC ceiling insulation code in less time than ever before.
What makes it unique?
Heatlok® HFO High Lift leverages Honeywell's Solstice® Liquid Blowing Agent technology, which has a GWP of 1, 99.9% lower than traditional blowing agents. In compliance with the Montreal Protocol designed to lower the use of global warming potential gasses, Heatlok® HFO High Lift combines all of the benefits of Heatlok with the industries fourth generation of blowing agent.
Who is the product made for?
Heatlok HFO High Lift was developed for contractors looking to achieve the IRC Ceiling Insulation Code by spraying an R-49 in one pass. Heatlok HFO High Lift has superior yield, sprayability, and adhesion.