Could New Robot Revolutionize Spray Foam Application?
Originally published by: Sprayfoam.com — February 5, 2019

The following article was produced and published by the source linked to above, who is solely responsible for its content. SBC Magazine is publishing this story to raise awareness of information publicly available online and does not verify the accuracy of the author's claims. As a consequence, SBC cannot vouch for the validity of any facts, claims or opinions made in the article.
SprayWorks Equipment Group is proud to announce its new invention, the Coaterbot. Created by long-time Polyurethanes equipment inventor and founder of a 4th generation company – James Davidson created the Coaterbot to cover a broader spectrum of material applications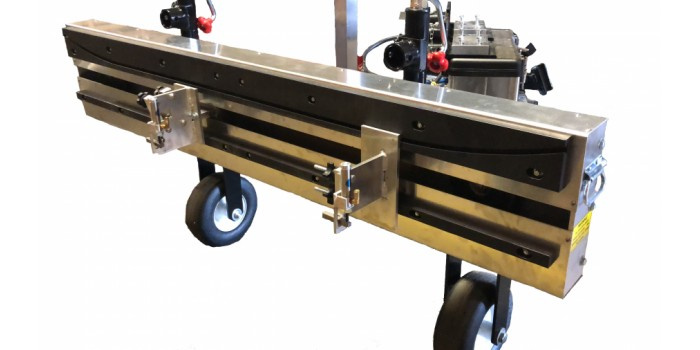 The Coaterbot's features include;
Application tolerances: +/- 2 mils coatings to +/- 1/16" SPF
Increased yields: Sustained theoretical loss of yield factors under 15% with SPF and 5% with coatings
Easily Customized: Utility model platform easily adapts for in plant and in situ applications
Upgrade option for SprayBot Ultra
Similar to its sister products, the Spraybot (designed in 2004) and the Spraybot Ultra (2011), the Coaterbot delivers a 78" wide pass with a variable height of 12-36" – while operating with a two-person crew. The Coaterbot was designed with thin and thick film coating applications in mind. The Coaterbot has the ability to apply a much broader range of materials including; foam, coatings, Polyurea, Roof CTG, Floor & Parking CTG, Primary & Secondary Containment – just to name a few. 
"I designed the Coaterbot with a broader range of material applications in mind," says Jim Davidson, Owner, SprayWorks Equipment Group "catering primarily to airless and conventional multi-component applications, it creates labor and material savings with unmatched precision."