What's the Big Deal with Air Leakage?
Originally published by the following source: SBC Magazine — August 13, 2019
by Jay Crandell, P.E. with contributions from ABTG Staff and Professional Engineers
Today, it is well understood that controlling air leakage through building envelopes by proper use of air sealing materials and methods is crucial for many reasons: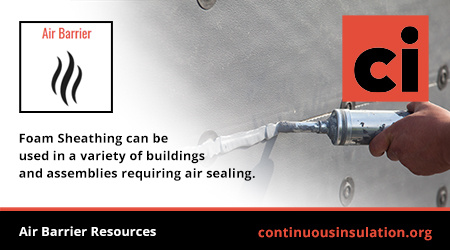 As much as 1/3rd of a building's heating and cooling energy use is associated with air leakage.
For the U.S. commercial and residential building stock, air leakage through building envelopes accounts for roughly 5 quads (5,000,000,000,000,000 Btu) of energy use per year (that's equivalent to the energy content of about 40 billion gallons of gasoline per year or 125 gallons per U.S. citizen per year).
Controlling air leakage reduces energy bills and increases occupant comfort.
Minimizing air leakage helps prevent moist air intrusion and condensation within building envelope assemblies, thus minimizing potential for mold, rot, corrosion, and other forms of degradation that reduce the life-expectancy and serviceability of buildings.
With building envelope air leakage controlled, building ventilation systems are better able to control indoor air quality.
Reduced energy loss due to air leakage allows smaller heating and cooling equipment sizes for greater efficiency and cost savings.
The above energy use impact of air leakage has a direct environmental impact of about 360 million tons of CO2 equivalent greenhouse gas emissions released into the earth's atmosphere each year.
These many facts convey significant benefits of controlling building air leakage. However, these facts are confronted and the benefits are realized only if air leakage control is effectively put into practice. Fortunately, U.S model energy codes have continued to improve in this regard (see Table 1 and Figure 1). 
| | | |
| --- | --- | --- |
| Climate Zone | 2009 IECC | 2012/2015/2018 IECC |
| 1-2 | < 7 ACH | ≤ 5 ACH @ 50 pascals |
| 3-8 | < 7 ACH @ 50 pascals | ≤ 3 ACH @ 50 pascals |
| Air sealing list & visual inspection | Yes | Yes |
| Blower Door Test | Not required | Required |
ACH = air changes per hour; a measure of building air tightness.
Figure 1: U.S. Climate Zones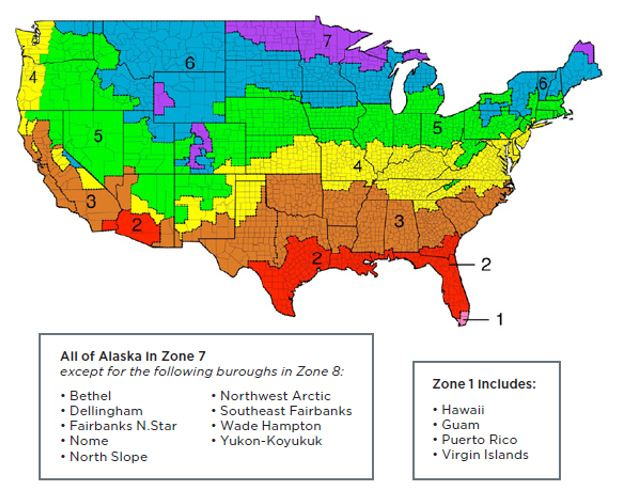 With the importance of air leakage control for building envelopes firmly established, we have now set the stage for three future articles on air leakage control. The next installment will cover some history of air leakage which will bring us to appreciate the multiple materials and methods available today to achieve air leakage control. The third article will discuss the various activities required for an effective air barrier system installation and the shortcomings of relying solely on visual inspection for compliance. The fourth and last article in the series will discuss the ultimate, objective means of achieving compliance and a good performing air barrier system: the blower door test.
For more information on air leakage control, refer to https://www.continuousinsulation.org/air-barrier
For additional information, please review the following articles and videos:
Articles
Videos