Why Do Component Manufacturers Enjoy Baseball so Much?
Originally published by the following source: SBC Magazine — September 24, 2018
by TJ Jerke, with contributions from Trish Kutz & Sean Shields
Is it because swinging a bat is like swinging a hammer onto a metal plate? Maybe it's the similarity between a metal plate and home plate?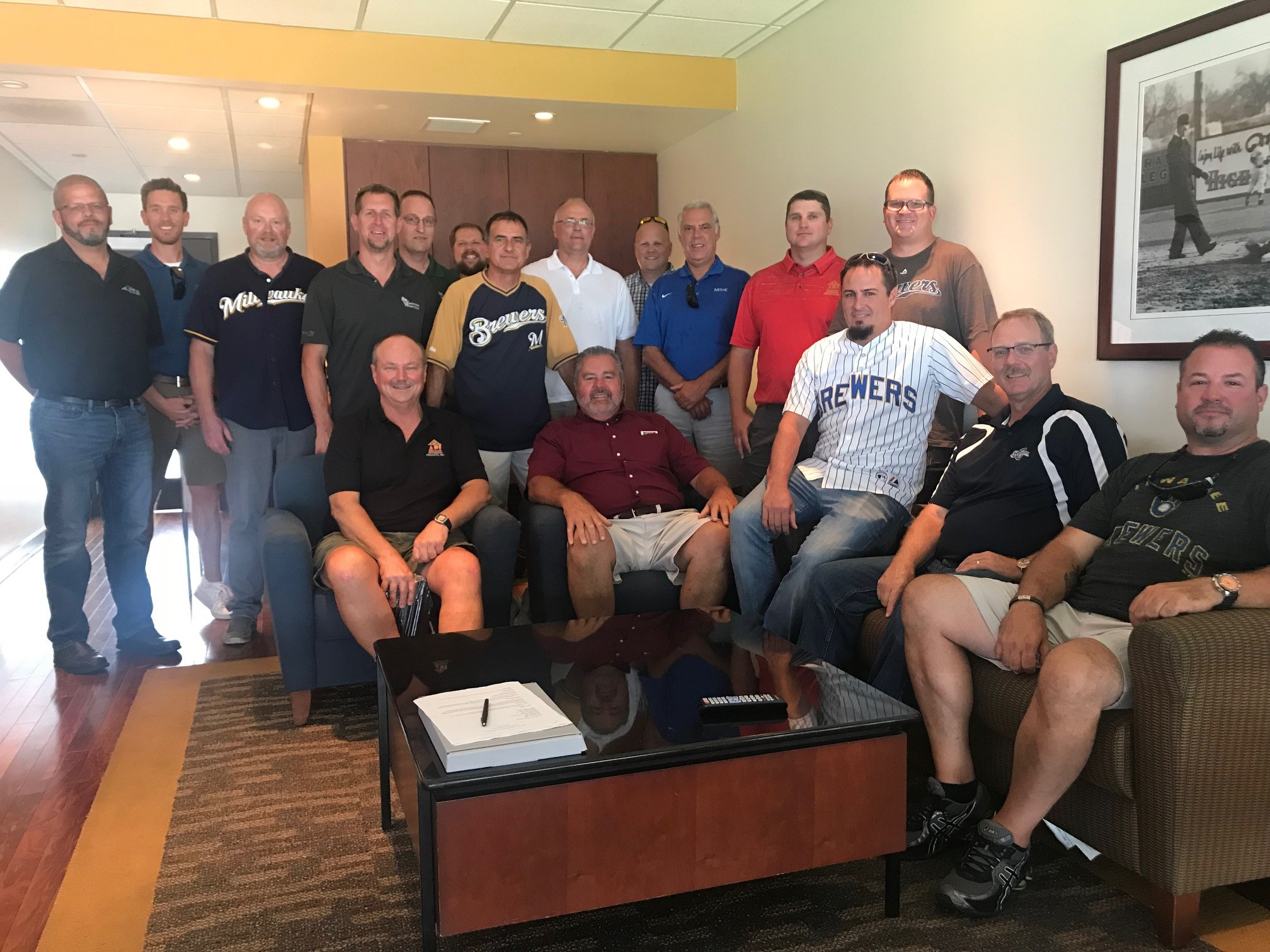 Or perhaps because it's a great way to get together outside of the plant and enjoy the company of fellow CMs who share in the same issues and concerns as the next CM?
SBCA members in Iowa, Minnesota, and Wisconsin took to ball fields in their states this summer as part of their SBCA Chapter meetings. The summer activity is becoming common within the industry along with golf events.
"I've always felt that with the Association, and everything in general, if you can do something different than the normal meetings it helps build relationships," said Marc James, Regional Sales Manager with MiTek who helps organize ans sponsor the games. "When you get to know each other on a more personal level, it becomes a tighter-knit group and when it comes time to roll up our sleeves and go through a tough situation, it seems to work out better."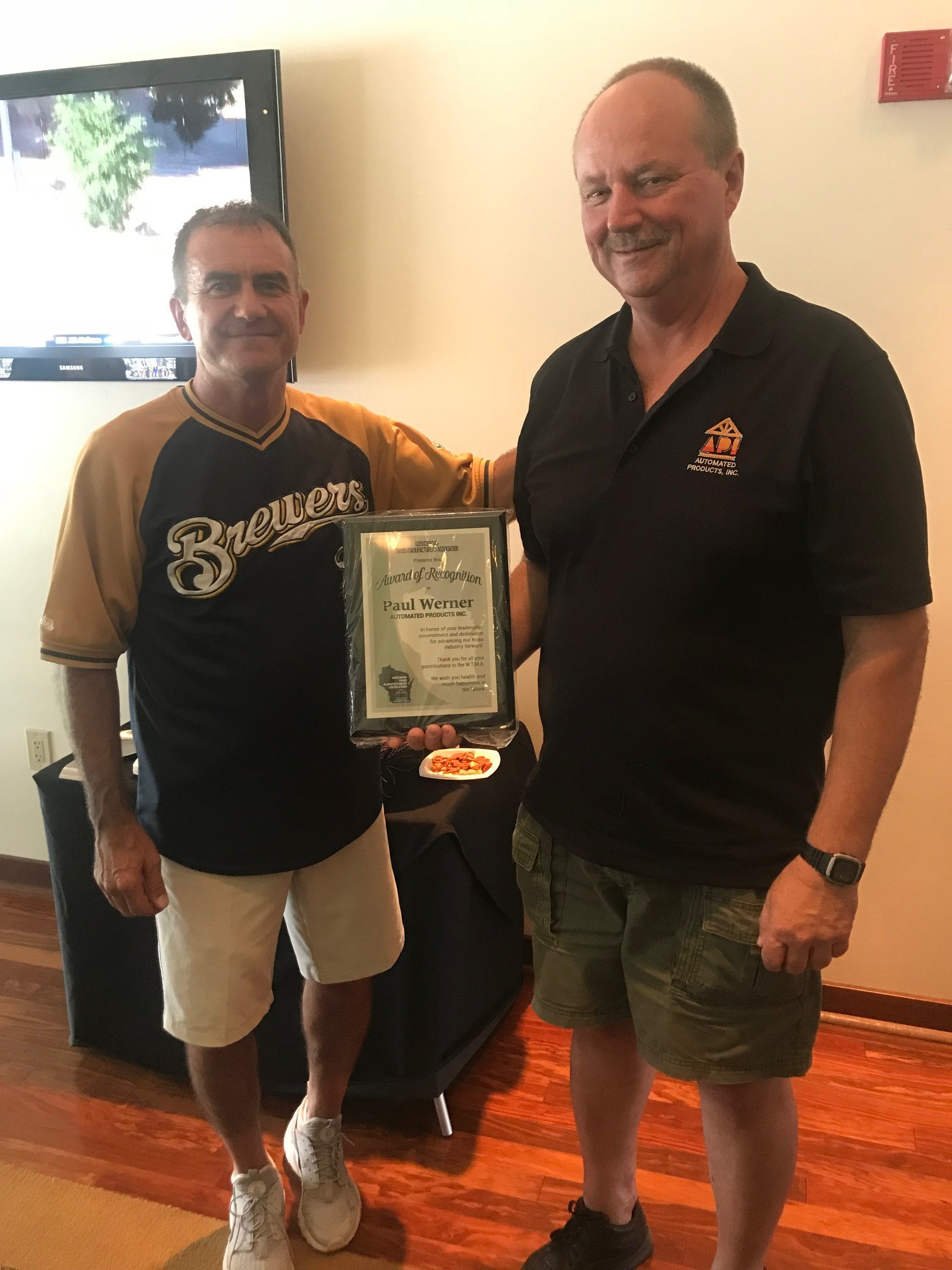 Paul Werner, head of IT for Automated Products in Marshfield, WI and former president of the Wisconsin Chapter, is hanging his hat up after 46 years, starting out in the industry in 1972.
The Chapter recognized his years of service working for three different companies, ultimately working his way to the head of the engineering department and ending his career as the head of IT for Automated Products.
Werner said summer chapter events are all about the comradery.
"You have open conversations than you would normally at a regular meeting," he said. "A lot of people don't want to talk openly sometimes for one reason or another, this way it's easier for people to just bring stuff up that they wouldn't otherwise."
In Iowa, the Iowa Truss Manufacturing Association took in their first Iowa Cubs baseball game. The Cubs are a triple-A club affiliate of the Chicago Cubs.
Mike Farr, President of the ITMA and Vice President of Sales at Cascade Manufacturing Company in Cascade, Iowa, said the chapter postponed this year's regular June golf outing and thought a baseball game would be a different and interesting opportunity.
"The summer slows down by August, with vacations over and people getting their kids ready to go back to school, so we thought it would be a good time to get together," he said.