OSHA's Employer Resources for Hurricane Preparedness
Originally published by: OSHA — September 10, 2018

The following article was produced and published by the source linked to above, who is solely responsible for its content. SBC Magazine is publishing this story to raise awareness of information publicly available online and does not verify the accuracy of the author's claims. As a consequence, SBC cannot vouch for the validity of any facts, claims or opinions made in the article.
As you are undoubtedly aware, there are multiple tropical storms, typhoons, and hurricanes that are currently active in the Pacific Ocean (Typhoon Mangkhut, Hurricane Olivia, and Tropical Storm Paul) and Atlantic Ocean (Hurricanes Florence, Isaac, and Helene) that may likely have impacts across the country.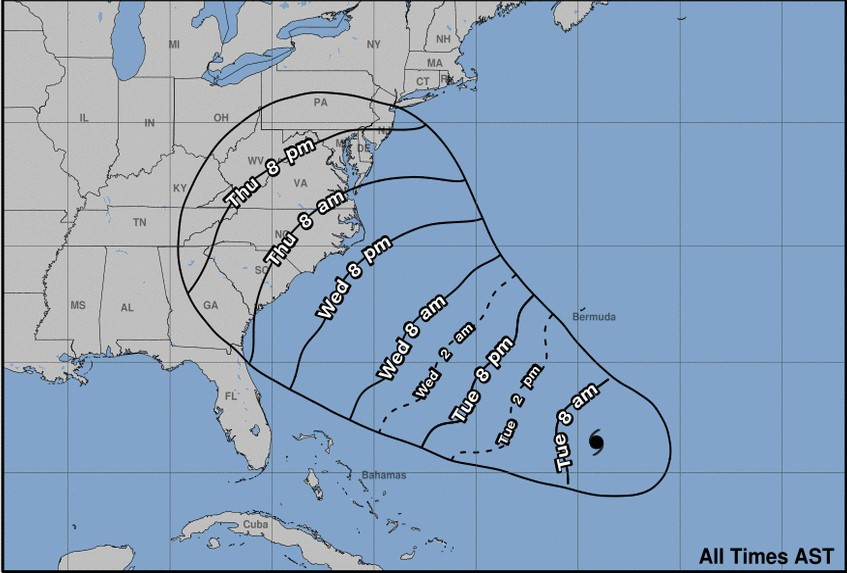 In preparation, we would like to remind you of OSHA's Hurricane Preparedness and Response Webpage https://www.osha.gov/dts/weather/hurricane/index.html, which outlines several links on employer preparedness and response and recovery.   
OSHA's Worker Safety and Health Resources for Hurricanes and Flood Cleanup and Recovery website, https://www.osha.gov/SLTC/emergencypreparedness/worker_sh_resources_hurricanes_floods.html, provides up-to-date listings of OSHA Fact Sheets, QuickCardsTM, and Interagency and OSHA alliance partner publications that will aid in cleanup and recovery operations.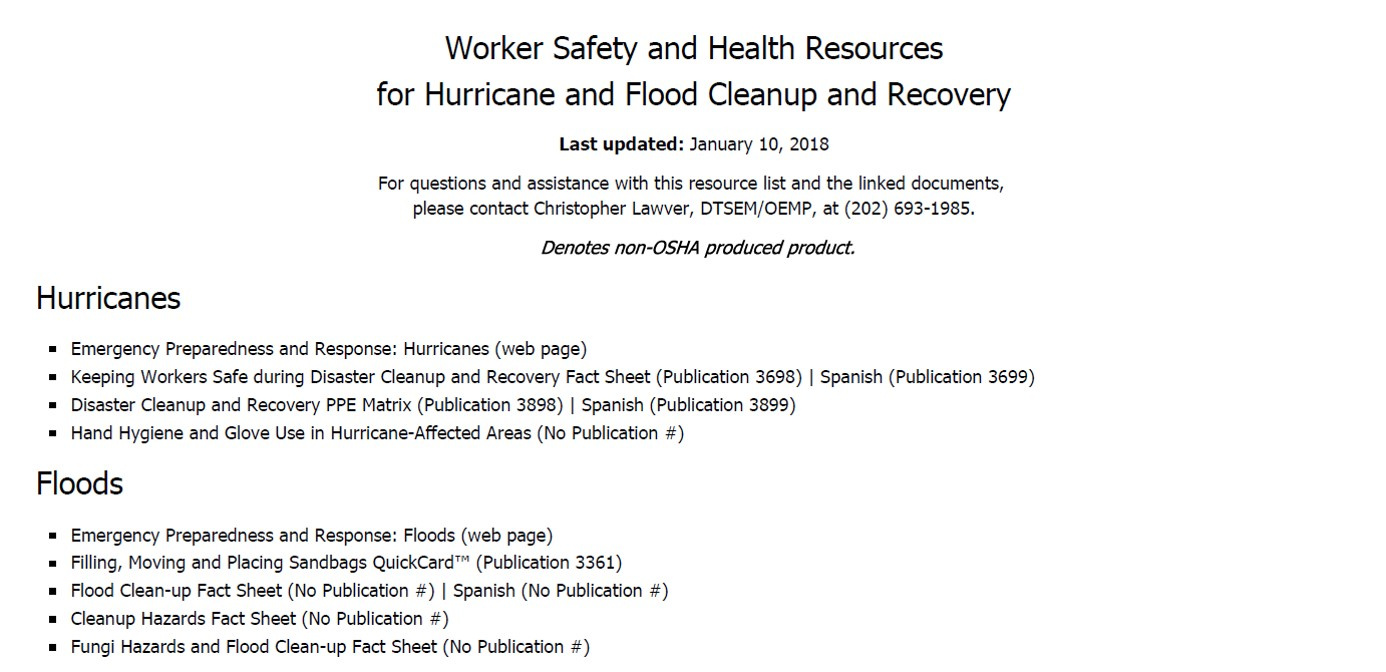 The PDF version can be viewed by clicking here or on the image to the right.
In addition, it is important to prepare your staff on hurricanes and potential flooding that will occur before, during, and after these storms.  Here are somethings that can be done to get ready:  
Know the Risks:  You can search for general information about hurricanes and risks in your area by visiting www.ready.gov and www.nhc.noaa.gov, or other local/national weather applications.
Get prepared:  As the storm(s) approach, ensure that all employees are aware of accountability systems and how to get in touch with supervisors and/or other employees when disasters affect their area.
Stay Informed:  Know where to get trusted information during a hurricane and monitor the local news and follow directions of supervisors and local officials.
Posted on September 11, 2018 in