New Website Provides Energy Code Compliance Best Practices
Originally published by the following source: SBC Magazine — September 19, 2018
by Molly Butz, Kirk Grundahl, P.E. contributed
Continuous insulation (CI) is becoming increasingly valuable to the building envelope marketplace with regard to energy code compliance. To facilitate greater depth of knowledge and understanding about how to use CI to its greatest benefits, the https://continuousinsulation.org website was developed to provide extensive counsel on a variety of topics related to commercial and residential use of CI in construction.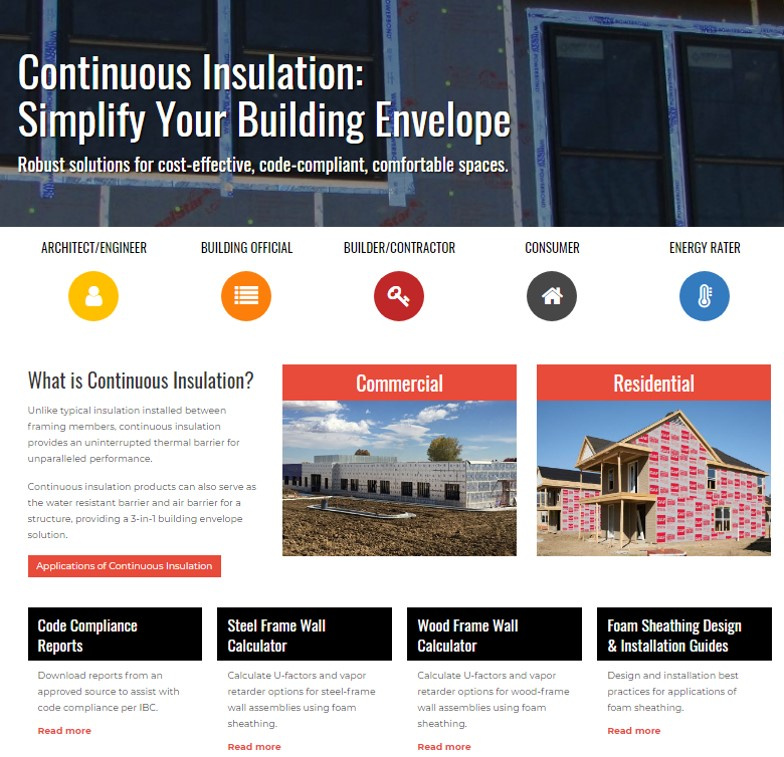 This new website includes two calculators (Steel Frame Wall Calculator and Wood Frame Wall Calculator) that can be used to calculate the R-value, U-factor, and water vapor control of a steel or wood frame wall. In addition, this website offers audience-specific pages for architects, engineers, building officials, contractors, builders and consumers curated to foster the proper and safe specification and installation of CI.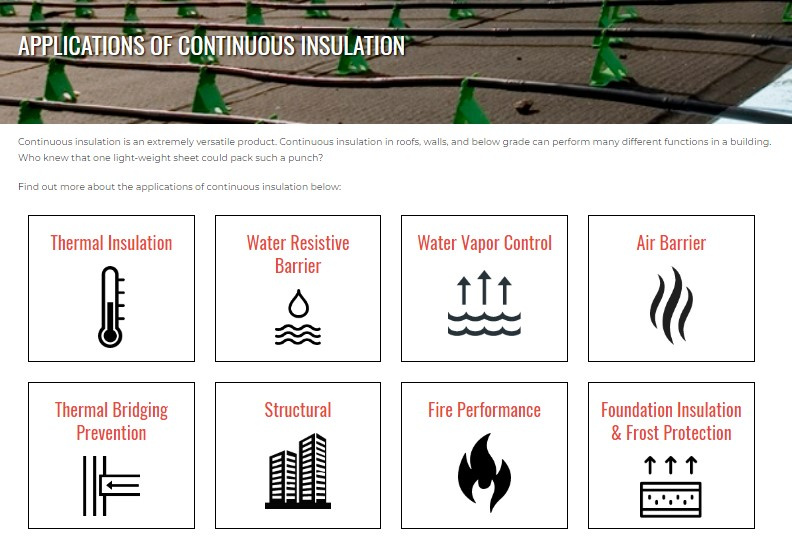 ContinuousInsulation.org provides informational resources intended to assist the foam plastic insulating sheathing industry and is committed to using sound science to develop research supporting the reliable, efficient, and economic design and installation of foam sheathing.
For more information or further assistance on CI, please contact continuousinsulation.org.