More Builders in Canada Turning to Insulated Concrete Forms?
Originally published by: ProudGreenBuilding — August 6, 2018
by David Morris
The following article was produced and published by the source linked to above, who is solely responsible for its content. SBC Magazine is publishing this story to raise awareness of information publicly available online and does not verify the accuracy of the author's claims. As a consequence, SBC cannot vouch for the validity of any facts, claims or opinions made in the article.
Builders in Canada are turning to insulated concrete forms to meet updates in the National Building Code.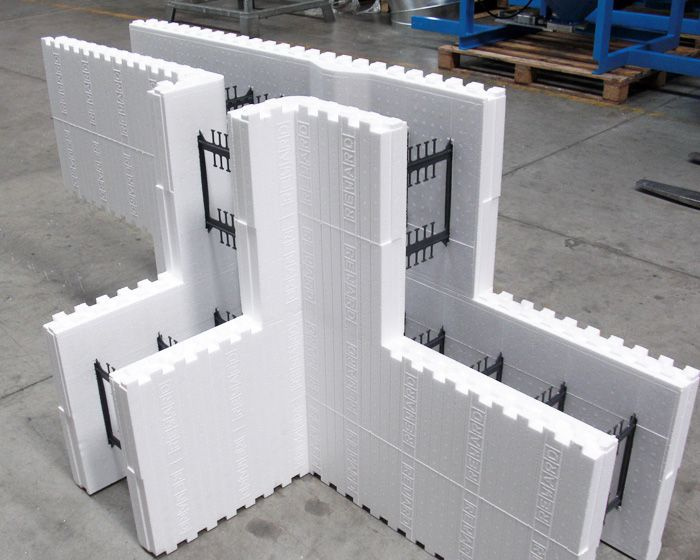 Unlike wood-frame construction, ICFs meet energy efficiency standards for all but the most severe climate zones without additional insulation. A builder who uses wood frame construction will have to add a layer of continuous insulation to the exterior.
A laboratory in Canada tested a 2x6 wood frame wall that the country's National Building Code against an ICF wall. The results showed the tested ICF wall assembly provided 58 percent better effective R-value than the tested 2 x 6 wall assembly. That performance means the ICF wall assembly was found to save up 60 percent energy savings compared to the tested 2 x 6 wall assembly.
Builders on the West Coast are turning to ICFs to meet seismic zone standards. The Vancouver region, the most densely populated region of British Columbia, is located within an active seismic zone. To meet building codes, about two-thirds of homes constructed there will require braced wall panel construction on portions of exterior and interior walls. The bracing requirements will limit open floor plan concepts and walls with many openings.
Better building standards will also be required for the design and construction of houses within the high wind and seismic zones throughout the remainder of Canada.
Homes build with ICF walls already conform with the lateral load provisions in high wind and seismic zones.
Builders and designers in Canada are changing the way they build in response to these codes. ICFs give Canadian building professionals the way to meet the new codes with proven technology that also delivers a more comfortable, enjoyable home.
A Detroit native, David T. Morris, LEED® Green Associate, used his drive for entrepreneurship, innovation & new product development to develop a patented product and later took a new building product to market. In 2012, he became U.S. East Regional Manager with Fox Blocks, a division of Airlite Plastics Company, managing ICF sales in seven states. Since 2006, David has delivered more than 140 IFA/ICF training seminars to contractors, plus another 120 presentations to architects and engineers. He is a featured speaker and SME on High-Performance Buildings, and his efforts have resulted in environmentally friendly construction being specified for residential, commercial, and institutional buildings throughout the country.