Explosion Hazard Prompts Flashlight Recall Notice
Originally published by: U.S. Consumer Product Safety Commission — August 14, 2018

The following article was produced and published by the source linked to above, who is solely responsible for its content. SBC Magazine is publishing this story to raise awareness of information publicly available online and does not verify the accuracy of the author's claims. As a consequence, SBC cannot vouch for the validity of any facts, claims or opinions made in the article.
Product Recall Description: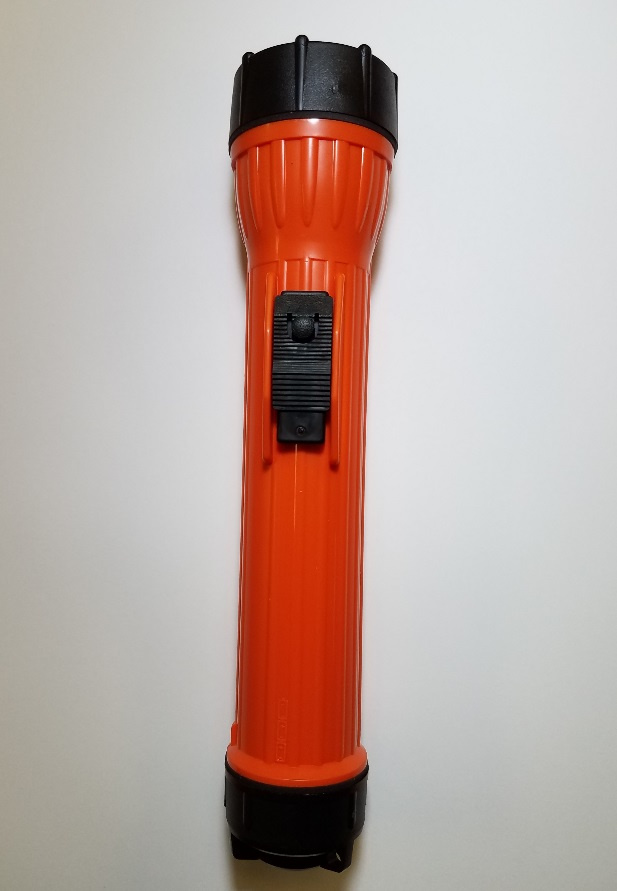 This recall involves WorkSafe 3-D cell flashlights, model number 2224 LED.   The model number is printed at the top right side of the text contained on the flashlight.  The flashlight is safety orange with a black reflector assembly and black end cap and measures about 10.25 inches long by 2 inches in diameter. Only 3-D cell flashlights that do not contain a date code stamped on the body of the units are included in the recall
Name of product:
WorkSafe 3-D cell flashlights
Hazard:
The flashlights are missing an encapsulation on a circuit board component which protects the flashlight from igniting an explosive environment, posing an injury hazard to the user or bystander.
Remedy:
Consumers should immediately stop using these recalled flashlights and inspect the flashlights for a missing date code on the body of the flashlights. If the recalled flashlight does not have a date code, contact Koehler-Bright Star for free replacement parts.
Recall date:
August 14, 2018
Units:
About 7,500 (In addition, 200 were sold in Canada)
Sold At:
Koehler-Bright Star Industrial distributors, Grainger and online at Amazon.com from January 2017 through May 2018 for about $21.
Manufacturer(s):
Koehler-Bright Star, of Hanover, Pa.
Manufactured In:
United States
Recall number:
18-204