Best Practices for Installing Fiberglass Batt Insulation
Originally published by: Journal of Light Construction — August 12, 2018

The following article was produced and published by the source linked to above, who is solely responsible for its content. SBC Magazine is publishing this story to raise awareness of information publicly available online and does not verify the accuracy of the author's claims. As a consequence, SBC cannot vouch for the validity of any facts, claims or opinions made in the article.
No other building material has changed more in the past few decades than insulation. From fibers made from stone and recycled slag to spray foam insulation, new materials (each with its own pros and cons) seem to arrive almost daily. But despite all the changes and advances, fiberglass-batt insulation is still one of the most common types of insulation being used today. Readily available and easy to install, fiberglass can provide effective insulation in walls and ceilings if installed correctly.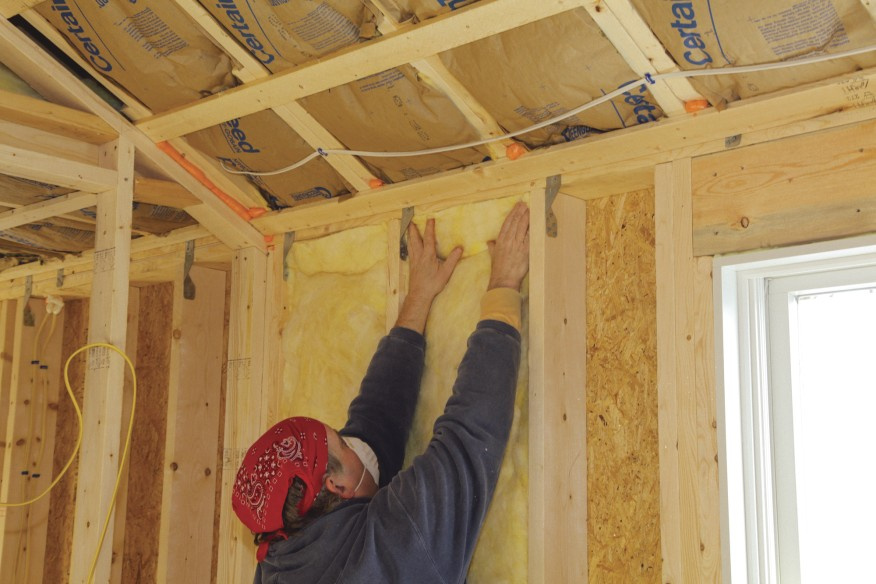 General guidelines. Before discussing installation, we need to understand some broad concepts about fiberglass insulation. First, it comes in either rolls or batts. With rolls, each individual length has to be cut. Batts (which we will be talking about here) are available in precut lengths that commonly fit stud bays for 8- and 9-foot walls.
Fiberglass insulation also comes in precut widths to fit typical stud wall spacing—either 16 or 24 inches on-center—and in thicknesses that fit typical wall framing, such as 3 1/2 inches thick for 2x4 walls and 5 1/2 inches for 2x6 walls.
The most important thing to realize about installing fiberglass-batt insulation is that its effectiveness depends on six-surface contact: top and bottom plates, studs on both sides, wall sheathing to the outside, and wallboard to the inside. The insulation should fit snugly in the stud bay without being compressed; compressing the batts reduces the insulation's overall R-value. Also, do not leave any empty air spaces in the stud cavity—voids around insulation allow air to move, which again undermines the R-value of the insulation.
Fiberglass batts are available faced or unfaced. The facing on the batts acts as a vapor barrier. There is some disagreement as to whether to staple the facing to the edges of the studs or along the sides of the studs. Face stapling does not compress the batt along the edges, allowing the insulation to loft fully into the entire space between studs. Side stapling creates small pockets of air and compresses the edges of the batts, both of which can reduce the effectiveness of the insulation. However, if the drywall installer intends to glue the sheets to the studs, side stapling will leave the edge of the stud exposed for the adhesive.
Click here to view the full step-by-step guide.