Trusses Used in QSRs and CSPs? What are They?
Quick Service Restaurants (QSRs) and Convenience Store Petroleum (CSPs) are not concepts that flow off the lips of members of the truss industry, yet it is a vibrant construction business that can easily be served by the truss community. Another term commonly used is the "fast food and casual market."
A new entrant in this market is a company called G2 National, whose mission is to help solve the pain points that they have found this market to have:
THE PROBLEM (Kicking the Can Down the Road)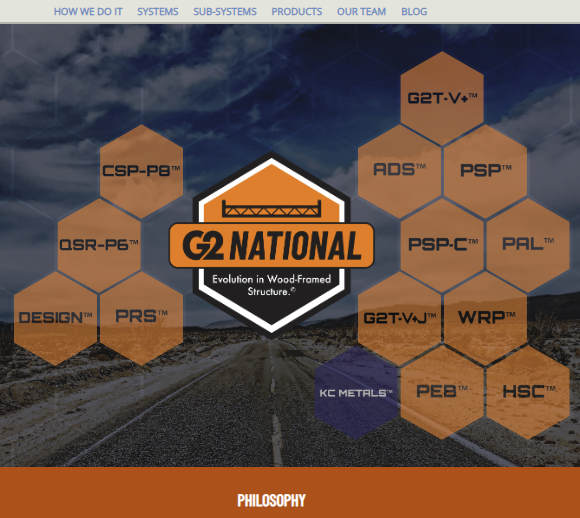 QSR and CSP structural shells cost too much
QSR and CSP structural shells take too long to get
QSR and CSP structural shells cause too many RFIs
QSR and CSP truss roof system "deferred submittals" are a SET UP FOR FAILURE
THE SOLUTION (Taking the Road Less Traveled)
Innovate Strong and Simple QSR and CSP Wood Structural Shells
Innovate a Strong and Simple QSR and CSP Wood Roof System
Provide limited exclusive license to AORs to specify the systems
Provide structural production drafting for the systems at FMV
Provide PRO-BONO STRUCTURAL DESIGN SUPPORT FOR THE SYSTEMS, end "deferred submittals"
Provide nationwide sales and manufacturing support to the systems
G2 National is also taking an entirely different approach to the market where they will be offering Limited Exclusive Licenses to Architects for QSR and CSP Brands soon. In our Beta Testing, certain brands have already been placed under license.
Please take a moment to peruse our website, and If you would like to be considered to present G2 National's Value Proposition to your QSR and/or CSP client, please connect with us through Licensing@g2national.com.
Posted on October 22, 2018 in