Simpson to Reveal Innovations in Design Software
Originally published by: Simpson Strong-Tie — October 16, 2018

The following article was produced and published by the source linked to above, who is solely responsible for its content. SBC Magazine is publishing this story to raise awareness of information publicly available online and does not verify the accuracy of the author's claims. As a consequence, SBC cannot vouch for the validity of any facts, claims or opinions made in the article.
Simpson Strong-Tie, the leader in engineered structural connectors and building solutions, will showcase their Component Solutions® (CS) software at the Building Component Manufacturers Conference (BCMC) October 23–26 at the Wisconsin Center in downtown Milwaukee.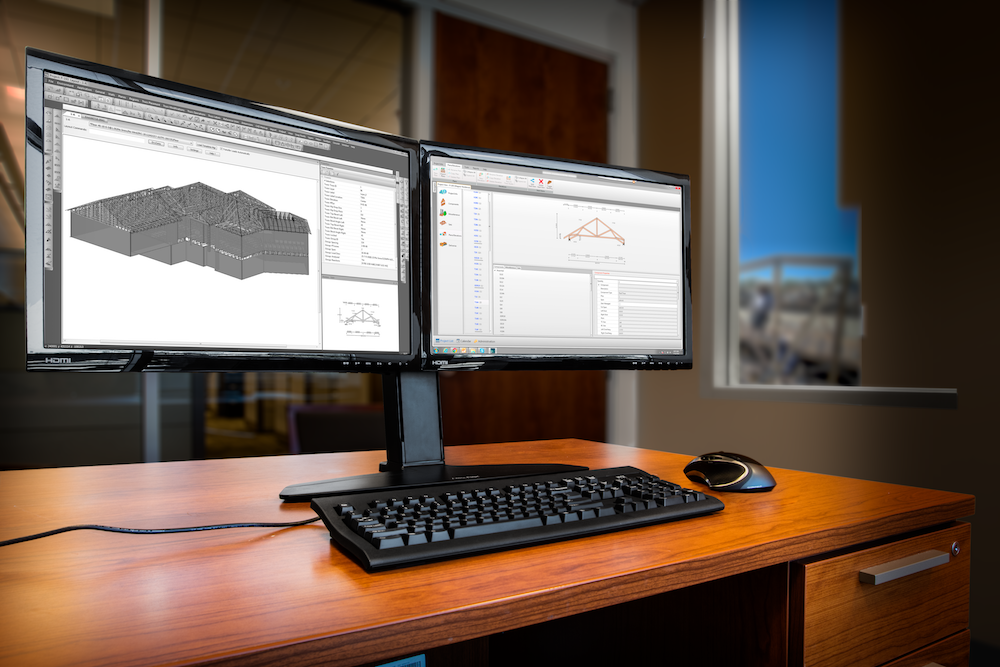 At exhibit booth #1115, Simpson Strong-Tie will provide BCMC attendees with an overview of Component Solutions software. CS Truss Studio® and CS Director® provide simple and robust tools for project management, truss design and fabrication. With its intuitive user interface, this flexible software solution is designed to support collaboration with other industry software and machinery applications. This approach provides a practical and scalable choice model for component manufacturing businesses.  
"The BCMC show is always a great venue for component professionals to share ideas and innovations for improving component design and manufacturing," said April Burt, Simpson Strong-Tie vice president of Integrated Component Systems. "We're looking forward to sharing the capabilities of the Component Solutions software and exploring how we can partner with component designers, fabricators and builders to take advantage of new opportunities in this growing building sector."
CS Truss Studio software integrates truss design components into a 3D environment to provide dynamic interaction between layout and design, enabling manufacturers to analyze and engineer entire truss layouts with speed and efficiency. CS Director project management software complements CS Truss Studio software by consolidating project information into a single, central location accessible by both onsite and remote personnel. Other key highlights of Component Solutions include the following:
A configurable and scalable management solution that will grow with your business
An intuitive, easy-to-learn layout and design solution
PDF, DWG, DXF and BIM files that can be imported or exported as needed to expedite design and collaborate with other building professionals
Complete integration between layout and truss design view
Customized reporting
Component Solutions is part of a growing suite of value-driven design and project management software solutions from Simpson Strong-Tie. For additional information about Component Solutions software, visit strongtie.com/ics. For more information about BCMC, visit the official conference website.