BC Labor Strike Could Affect Production at 13 Lumber Mills
Originally published by: Prince George Citizen — October 4, 2018

The following article was produced and published by the source linked to above, who is solely responsible for its content. SBC Magazine is publishing this story to raise awareness of information publicly available online and does not verify the accuracy of the author's claims. As a consequence, SBC cannot vouch for the validity of any facts, claims or opinions made in the article.
Some 1,600 workers at 13 northern B.C. sawmills will be in a strike position by Saturday morning - but won't necessarily take to the picket lines at that time.
Acting on a mandate given in August, the bargaining committee issued 72 hours strike notice on Wednesday after talks remained in a stalemate despite resorting to five days of mediation last week.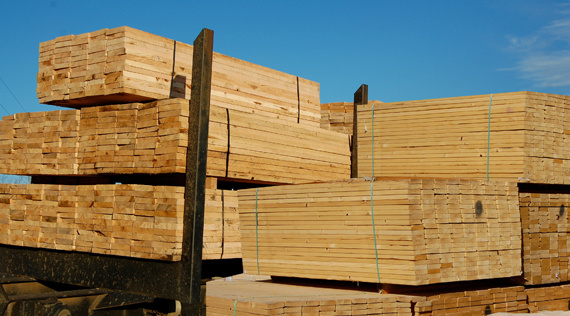 Whether workers will act on the notice remained up in the air as of Thursday.
"There could be strike action but at this time there is no strike action planned, I'd really like to get that out to the members," said United Steelworkers (USW) Local 1-2017 president Brian O'Rourke.
At the request of Conifer, the employers' bargaining agent, the sides turned to a mediator last week but little if any progress was made. O'Rourke said the mediator has openings next Friday, Saturday and Sunday (Oct. 12, 13 and 14).
"We were hoping that by issuing our strike notice it may spur the employer to come back to the table and see if we could hammer out a fair deal for the employees," O'Rourke said.
But he added that appears doubtful because Interior Forest Labour Relations Association, which represents sawmill owners in the Southern Interior, will begin negotiations with their workers on Wednesday, Thursday and Friday next week and three of its members also sit on the Conifer bargaining committee.
O'Rourke said Conifer is seeking concessions despite the industry enjoying strong demand for its product thanks to a buoyant U.S. housing market.
The benchmark price for 1,000 board-feet of top-quality western Canadian two-by-fours hit US$540 this past spring, according to the trade publication Madison's Lumber Reporter, compared with US$315 at the start of 2017. As of Oct. 1, it stood at $396, down from $426 the week before, according to the publication.
"As far as wages, they're not near where we would expect them to be given the high wave they've been riding this last year and a half, quarter after quarter reporting how much their net earnings are," O'Rourke said. "It would only be fair to share it with the people that made them those earnings."
He said it's the closest it's come to a disruption on the forest industry since 1986.
According to a Sept. 19 posting on the local's website, Conifer is offering annual wage increases ranging from 0.5 to 1.5 per cent over five years. Conifer also remains steadfast in seeking concessions, according to an Oct. 1 posting, including paying straight time to those working Tuesday-to-Saturday clean-up shifts, paying straight time for working statutory holidays rather than time off on alternate shifts, extending the probationary period and increasing the employees' costs for health and welfare benefits.
Some 15 days of bargaining with Conifer have been concluded. The previous five-year contract ended on June 30.
A Conifer representative has said the agency will not be talking to media before a contract has been ratified.
The sides are negotiating on behalf of 13 sawmills: Canfor's PG Sawmill and Isle Pierre operations as well as its sawmills in Houston and Fort St. Joh; Lakeland Mills in Prince George; Dunkley Lumber Ltd. south of Hixon; Conifex's mills in Fort St. James and Mackenzie; Babine Forest Products in Burns Lake; Tolko's Lakeview Lumber and Soda Creek mills in Williams Lake and Quest Wood in Quesnel; and West Fraser's Williams Lake Planer.