Alpine to Showcase Productivity-Enhancing Software
Originally published by: Alpine — October 16, 2018

The following article was produced and published by the source linked to above, who is solely responsible for its content. SBC Magazine is publishing this story to raise awareness of information publicly available online and does not verify the accuracy of the author's claims. As a consequence, SBC cannot vouch for the validity of any facts, claims or opinions made in the article.
Alpine will be featuring its fully integrated IntelliView software suite and eShop plant management software in Booth 1033 at the Building Component Manufacturers Conference (BCMC) October 23–26 at the Wisconsin Center in downtown Milwaukee.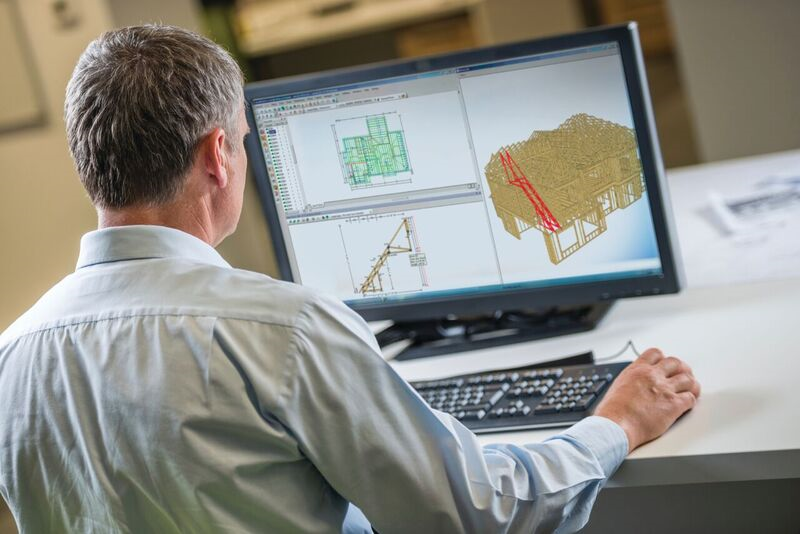 "Alpine has worked hard to bring its customers new and exciting software features that increase productivity, quality and accuracy for our customers," said Michael Schwitter, Sales Director at Alpine.  Michael continues, "Our helpful staff is always available to find new ways to customize our products for specific business applications".
Positive Customer Impact
Customers will benefit from IntelliView's system integration in several ways.  Alpine software is a single solution that provides everything needed to run your business efficiently and effectively.  Integration means update in one part of the software and the entire suite will update so that the database, layout and design are always in sync.  Icons are placed where they make sense and multiple tasks can be performed with drag and drop functionality. 
It takes only seconds to link to eShop plant management software, create batch cutting, pick lists, jobsite packages, engineering submissions, etc.
Alpine added many new features to IntelliVIEW and eShop in 2018 including improvements to iPanel panel design software.  To learn more, stop by our booth and attend one of our live presentations or request a personal demonstration.
Alpine will be showcasing equipment at exhibit booth 1043.  Here we will demonstrate new features on the ALS 4.0 linear saw, including a wall panel marking printer.  Alpine will also demonstrate its SpeedSet and AutoSet Plus automated jigging systems.