Thank You! An EEBS Sponsor to Support CI Education
Energy Efficiency and Building Science has adopted a new look through sponsorship by the Applied Building Technology Group (ABTG).

This group has worked under contract with the Foam Sheathing Committee (FSC) for more than 10 years with the goal of advancing energy efficiency science through research that supports the application-specific design and installation of foam sheathing.
All the work that has been completed is now being disseminated through the continousinsulation.org website. The goal of this website is to organize information into easy to use categories so users efficiently find what they need.
ContinuousInsulation.org provides informational resources intended to assist  users with reliable, efficient, code compliant and economic design in the application of foam sheathing.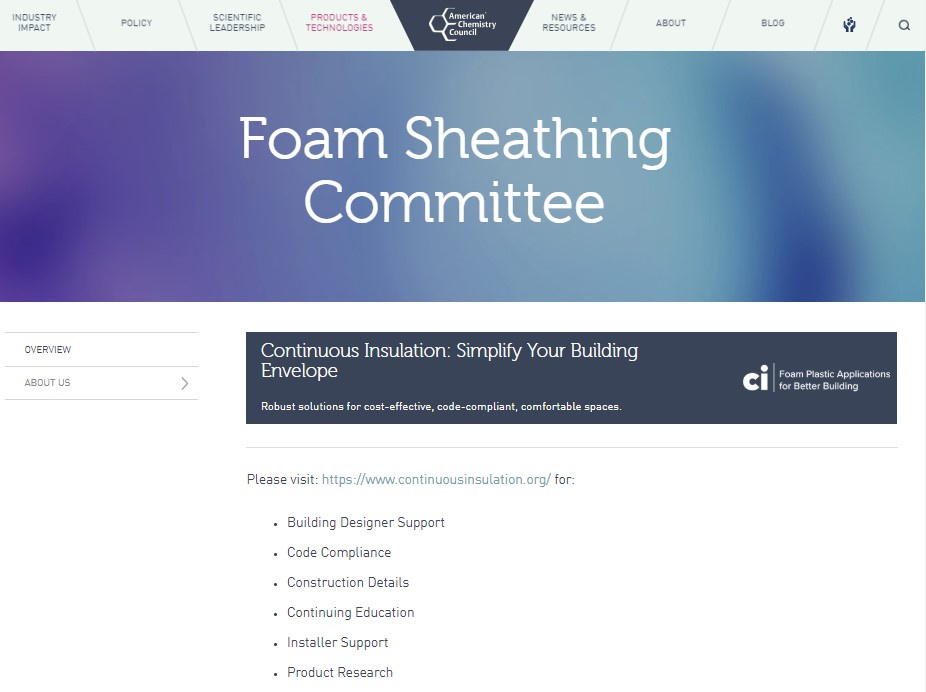 The continuousInsulation.org website is owned and operated by ABTG with support from a grant provided by FSC, a part of the American Chemistry Council. FSC contact information and a list of member companies is available here.
One goal of the continuousInsulation.org website is to foster a straightforward, common sense-based and cost-effective pathway to knowledge. Unlike typical insulation installed between framing members, continuous insulation provides an uninterrupted thermal barrier that aids in easier compliance with the energy code. It can provide unparalleled energy efficiency performance. Continuous insulation products can also serve as the water-resistive barrier and air barrier for a structure, providing a 3-in-1 building envelope solution.
ABTG's sponsorship goal is to ensure that the community of architects, engineers, builders and framers have information that they need to implement continuous insulation as a professional alternative material, design and method of construction.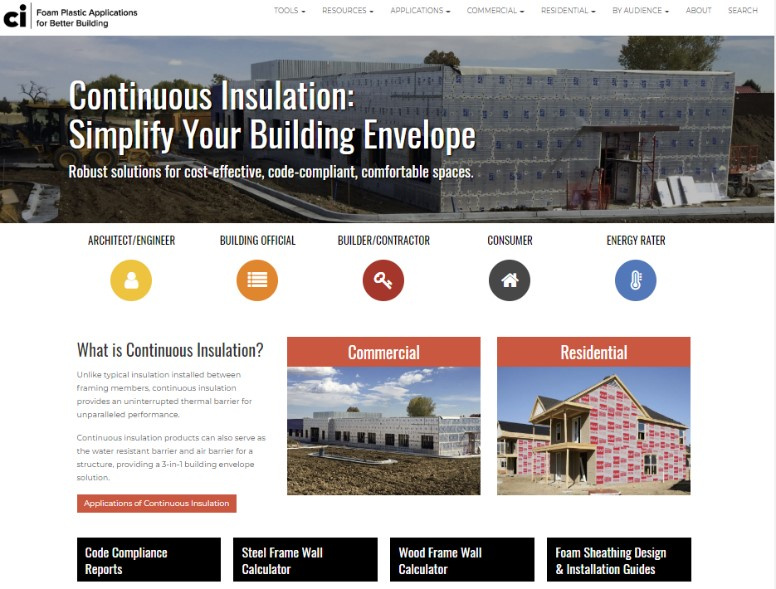 Any input into the work that everyone is undertaking in this field is always appreciated. This can take the form of writing articles, providing knowledge about research reports that we are unaware of, leading us to installation details that have proven to be effective, etc.  ABTG wants to continually improve the value provided to the market, and the best way to do that is to listen to users of the products and find ways to disseminate information that will reduce specific pain points.
If you have any comments please email us.
Finally, should there be other sponsors that are interested in advancing these concepts, please contact Suzi Grundahl at 608-310-6710 or sgrundahl@qualtim.com. There are several ways to collaborate in serving this innovative and valuable market.