Simpson Expands CFS Steel Framing Solutions
Originally published by: Simpson Strong-Tie — November 2, 2018

The following article was produced and published by the source linked to above, who is solely responsible for its content. SBC Magazine is publishing this story to raise awareness of information publicly available online and does not verify the accuracy of the author's claims. As a consequence, SBC cannot vouch for the validity of any facts, claims or opinions made in the article.
Simpson Strong-Tie, the leader in engineered structural connectors and building solutions and a subsidiary of Simpson Manufacturing Co., Inc., recently acquired the Ready Products (Ready-Hat®, Ready-Track®, Ready-Arch® and Ready-Angle®) and Radius Tools (Radius Track Bender® and Radius Trim Bender™) from Radius Track Corporation headquartered in Minneapolis, MN.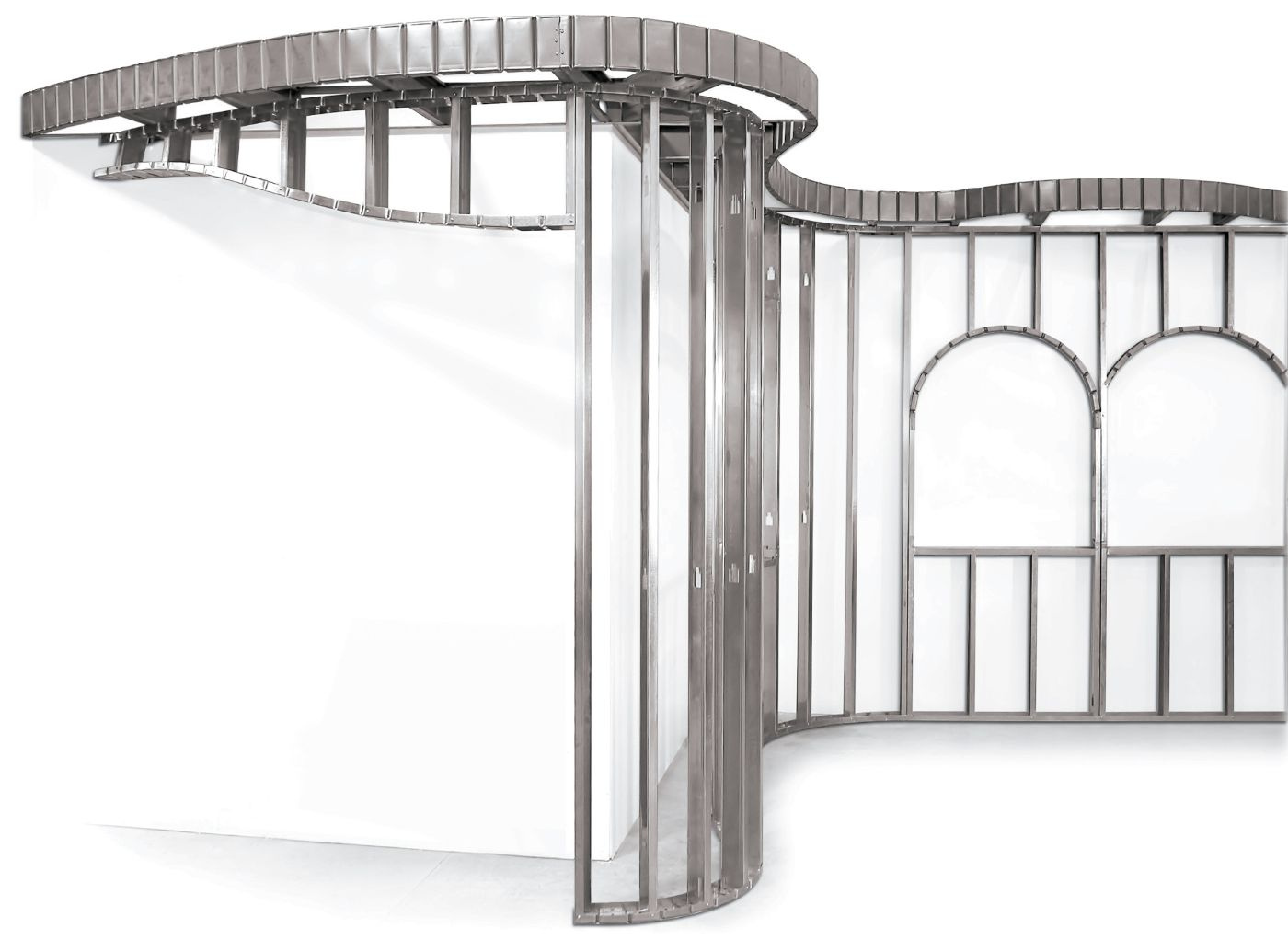 The strategic acquisition is expected to help Simpson Strong-Tie expand its offering of solutions for cold-formed steel construction. Radius Track Corporation will continue as its own separate entity focused on the design, engineering and fabrication of sub-systems for curved and complex services, both preconstruction and post-contract award.
The Ready Products are hand-bendable curved framing solutions for light-gauge steel framing invented by Radius Track owner Chuck Mears and introduced to the market in 2004. They are an alternative to the manual, labor-intensive jobsite methods of cutting, snipping and shaping of cold-formed steel (CFS) framing. The Radius Tools are portable curved framing hand tools enabling the user to bend CFS framing to create curved walls and soffits quickly and accurately on the jobsite. Radius Track was originally founded in 1997 to distribute these tools.
"We are excited about acquiring these product lines from Radius Track to continue to expand our offering of CFS framing solutions to new and existing customers. This acquisition aligns with our value proposition of being the trusted provider of building solutions to the construction industry," said Jeremy Gilstrap, Simpson Strong-Tie General Manager of Concrete Construction Products.
Radius Track Corporation President, Bob Krebsbach, added, "The Radius Track team is delighted that Simpson Strong-Tie will now be offering the Ready Products and Radius Tools as part of their solution for CFS construction. With their focus on exceptional customer service, we believe this acquisition will benefit their customers in providing time- and labor-savings on the jobsite."