Report Outlines How Energy Efficiency Can Boost Economy
Originally published by: Efficiency Canada — October 30, 2018

The following article was produced and published by the source linked to above, who is solely responsible for its content. SBC Magazine is publishing this story to raise awareness of information publicly available online and does not verify the accuracy of the author's claims. As a consequence, SBC cannot vouch for the validity of any facts, claims or opinions made in the article.
Efficiency Canada, an operating unit of the Carleton Sustainable Energy Research Centre, released a new report entitled, "Building a Competitive Economy Through Energy Efficiency," which lays out an energy efficiency strategy for Canada's Budget 2019. The report argues this strategy should boost competitiveness and growth for Canada. The summary from the report follows: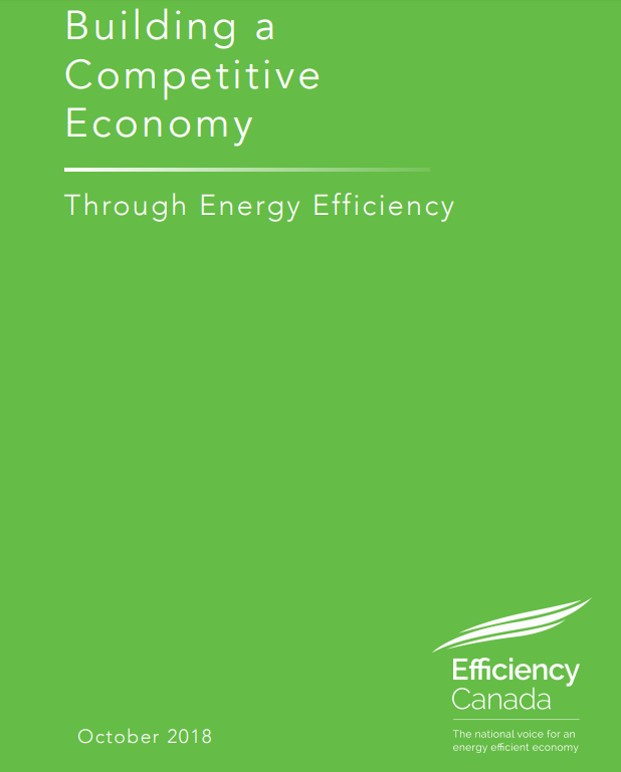 Energy efficiency enhances economic competitiveness and growth. Comprehensive economic modelling shows that meeting the energy efficiency objectives outlined in the Pan-Canadian Framework would create 118,000 annual jobs and boost Canada's GDP by 1%, while meeting one-quarter of the GHG reductions required under our international climate commitments.
Efficiency can improve Canada's trade performance in all sectors. Spending less on energy waste allows Canadian businesses to weather economic disruptions and increase the amount of value that Canadian workers and firms capture from exporting goods and services. To take Canada's oil and gas industry as an example, a recent International Energy Agency report showed that maximizing efficiency would result in one trillion ($US) dollars in additional fossil fuel trade revenues by 2050.
Efficiency improves productivity. Firms will be able to make more productive investments in new equipment and skilled labour by spending less on energy waste. Additional productivity benefits occur from creating more comfortable, safer, and higher performing buildings. Better ventilated and designed buildings improve labour productivity through increased employee satisfaction and reduced sick days. Better lighting can increase worker safety and increase sales for retailers. These economic benefits can be much greater than the saved energy.
Efficiency builds a more resilient economy by putting money in the pockets of consumers. It strengthens the middle class by making housing more affordable, and when consumers re-spend the money they save, the economic impact increases three fold. This boost to domestic demand will cushion Canada against potential economic shocks.
Finally, there is an opportunity to grow Canadian clean technology companies. Improving energy efficiency is a strategic investment in the clean technology sector because it enables companies to accelerate growth and demonstrate leadership.