Fire Department Constructs Station with Trusses
Originally published by: The Day (New London, CT) — October 25, 2018

The following article was produced and published by the source linked to above, who is solely responsible for its content. SBC Magazine is publishing this story to raise awareness of information publicly available online and does not verify the accuracy of the author's claims. As a consequence, SBC cannot vouch for the validity of any facts, claims or opinions made in the article.
Crew members with A.L.B. Building, with the help of a crane operated by Industrial Engineers Inc., were moving trusses Thursday for the new roof of Poquonnock Bridge Fire Department.
The new trussed roof will replace the building's current flat roof, which leaks.
However, due to the wind becoming too strong after the first truss was put in place, the crane operator decided it wasn't safe to lift the rest. Only one day was scheduled to put the trusses in place, so they were placed on the ground in front of the fire department truck bays.
The trucks operated out of Company 2 Submarine Base Fire Department on Route 12 for the day but the trusses needed to be relocated to the side of the building so the trucks could return for the night. Long Hill Road was reduced to one lane in front of the fire department for Thursday, but Chief Joseph Winski said it will not be necessary to close a lane Friday.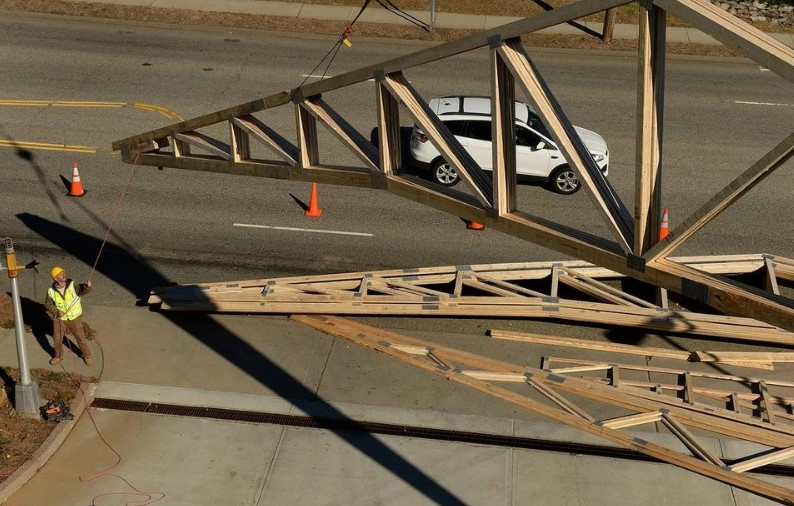 A crew member with A.L.B. Building guides trusses, with the help of a crane operated by Industrial Engineers Inc., to remove them from the driveway in front of the truck bays at Poquonnock Bridge Fire Department in Groton on Thursday, Oct. 25, 2018. (Dana Jensen/The Day)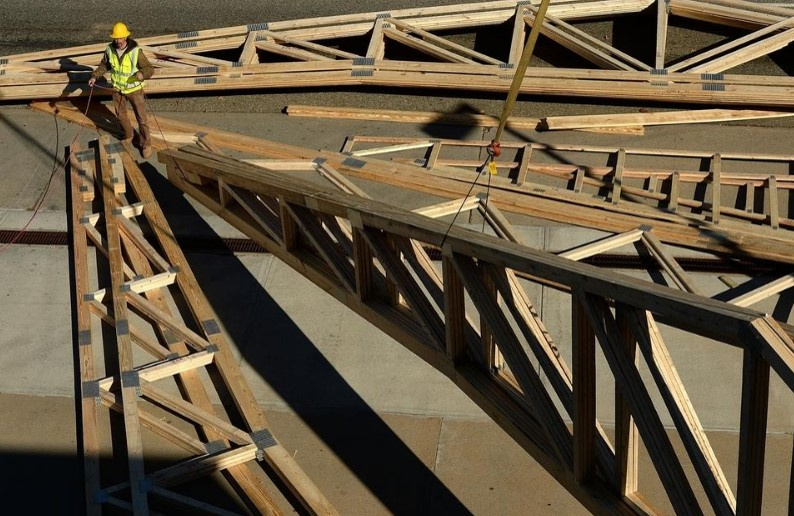 A crew member with A.L.B. Building guides trusses, with the help of a crane operated by Industrial Engineers Inc., to remove them from the driveway in front of the truck bays at Poquonnock Bridge Fire Department in Groton on Thursday, Oct. 25, 2018. (Dana Jensen/The Day)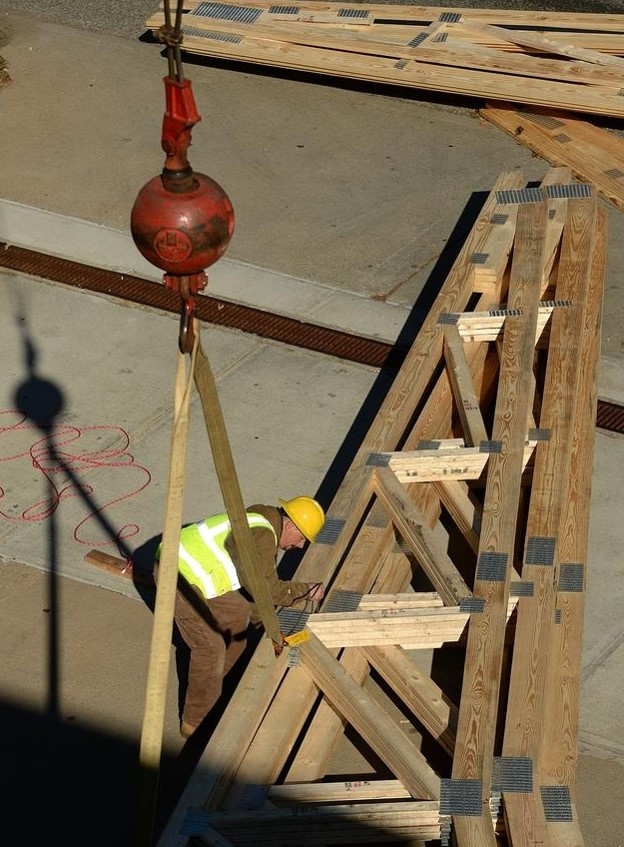 A crew member with A.L.B. Building prepares to guide trusses, with the help of a crane operated by Industrial Engineers Inc., to remove them from the driveway in front of the truck bays at Poquonnock Bridge Fire Department in Groton on Thursday, Oct. 25, 2018. (Dana Jensen/The Day)