CM Gets Girder Solution from Chapter and BCSI
Originally published by the following source: SBC Magazine — November 26, 2018
by Laura Sonderlund and Sean Shields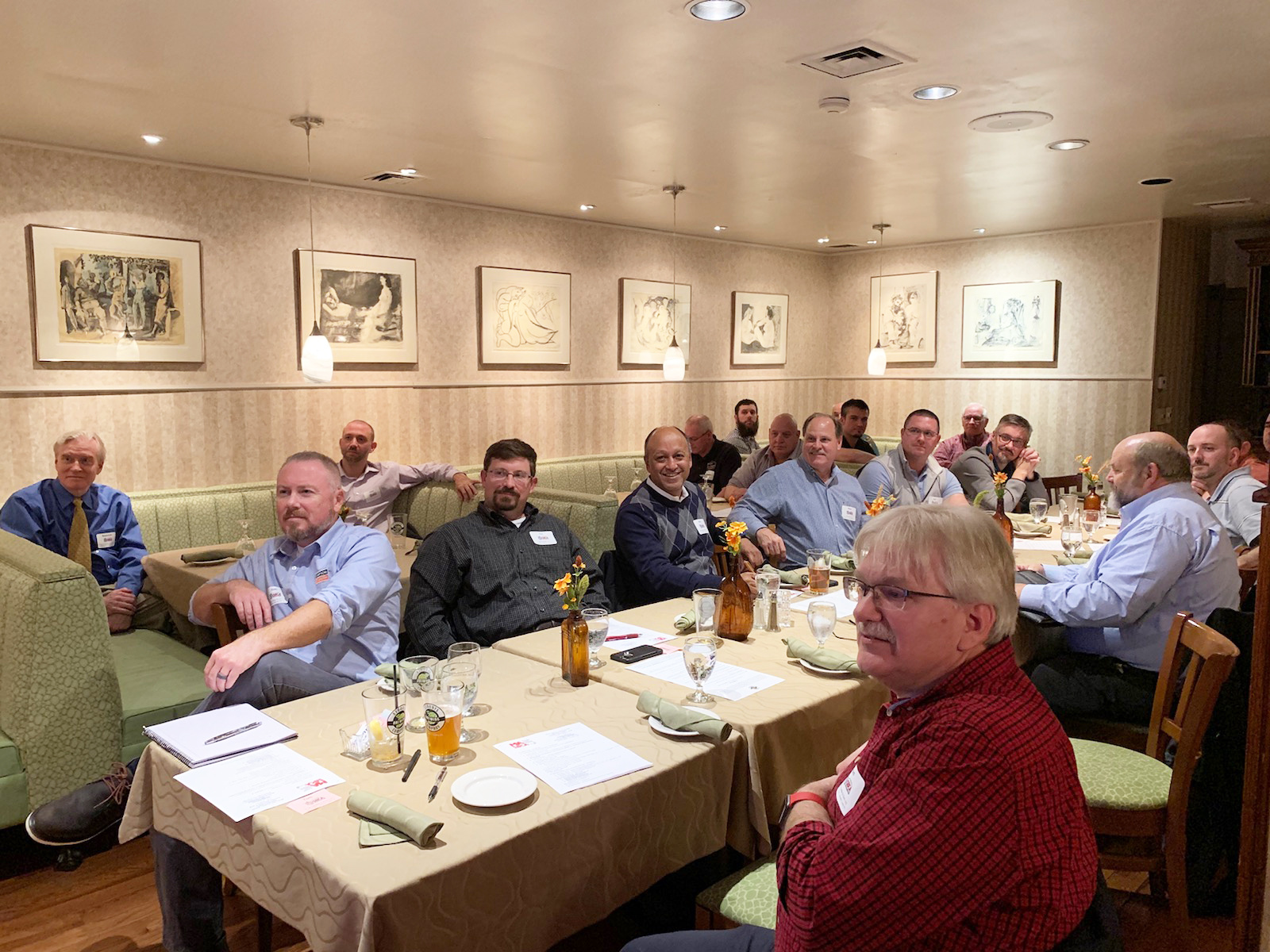 The Mid-Atlantic Chapter meeting that was held in November provided a good example of why it's valuable for component manufacturers (CMs) to gather together and share ideas. In this case, attendees to the Mid-Atlantic meeting checked their competitive hats at the door and as a collective group addressed an issue that Keith Myers of Woodhaven Lumber brought to light.
An inspector in a local township would not approve a three-ply girder because he couldn't see, and therefore verify, the nailing pattern attaching two of the trusses.  Other attendees at the meeting commented on having the same issue on different occasions and suggested using screws to attach the trusses or flipping the initial two trusses before attaching the third truss so both sides of the girder would have visible nails.  Although these suggestions were viable solutions, it wasn't necessarily as cost-effective or time-efficient as Keith would prefer.
After bringing the issue to SBCA staff, another potential solution was found within the BCSI Booklet and B9 Summary Sheet on nail fasteners for multi-ply girders.  These documents outline that multi-ply girders are permitted to be fastened together by nails and visible nail heads are "not required if the multi-ply girder is fastened by the truss manufacturer at the manufacturing plant, as the in-plant QC program and third-party inspection process assures that the fastening is performed per the requirements of the TDD."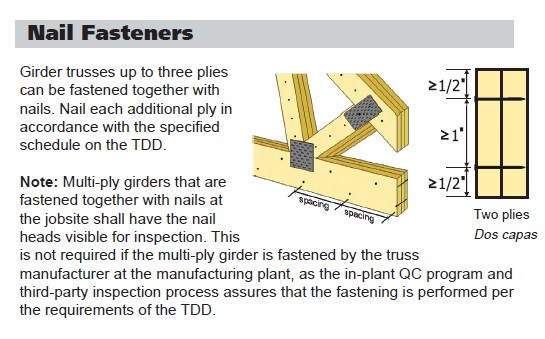 Between the meeting conversation and follow-up with SBCA staff, Keith now has a few options to consider to resolve this issue.  Other events where this approach to problem-solving often occurs is the Building Component Manufacturers Conference (BCMC) and SBCA Open Quarterly Meetings (OQMs). If you aren't currently participating in SBCA events, consider attending for the valuable insight that comes from discussion among CMs and don't hesitate to contact SBCA staff regarding any questions you may have.
For additional information, SBCA has gathered a wealth of information CMs can access online that provide guidance, best practices and tools to address situations like the one Keith faced.  The primary sources are SBCA's Topical Library, technical best practices, workforce development, BCSI, CM Toolbox and bestwaytoframe.com.
Posted on November 26, 2018 in