2017 Witnessed Smallest Energy Efficiency Gains in 10 Years
Originally published by: International Energy Agency — November 14, 2018

The following article was produced and published by the source linked to above, who is solely responsible for its content. SBC Magazine is publishing this story to raise awareness of information publicly available online and does not verify the accuracy of the author's claims. As a consequence, SBC cannot vouch for the validity of any facts, claims or opinions made in the article.
The International Energy Agency (IEA) has released a report titled, Energy Efficiency 2018: Analysis and Outlooks to 2040.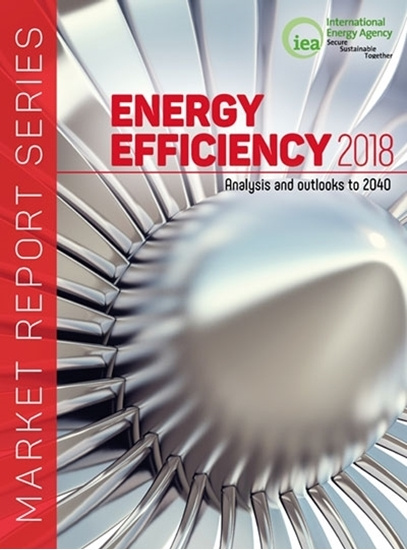 The report shows that the world's energy intensity fell by 1.7% in 2017, resulting in the smallest improvement to energy efficiency in over a decade. IEA attributes the decline to a slowdown in the implementation of energy efficiency policies and says more can be done.
This year's report provides a special feature in the form of a new World Energy OutlookEfficient World Scenario, which answers the question: What would happen if policy makers realised all the economically viable potential for energy efficiency that is available with existing technologies? This Efficient World Scenario and historic data are used to examine the following questions:
What is the current rate of global progress on improving energy efficiency?
What opportunities are available to scale up global efforts on energy efficiency to 2040?
What multiple benefits does energy efficiency deliver, and how might these grow in future?
What are the current energy efficiency trends in the transport, buildings, and industry sectors?
What are current levels of investment in energy efficiency and by how much does investment need to increase in future to realise the opportunity of the Efficient World Scenario?
What innovations in energy efficiency finance and business models could be expanded to drive greater levels of energy efficiency investment?
The 174-page report also provides analysis for buildings and appliances and highlights that "two out of three countries lack mandatory building energy codes and 60% of the energy use for appliances is not covered by standards."