If Naked Framing Could Talk, What Would It Say?
Fires, unfortunately, take place every day across our country.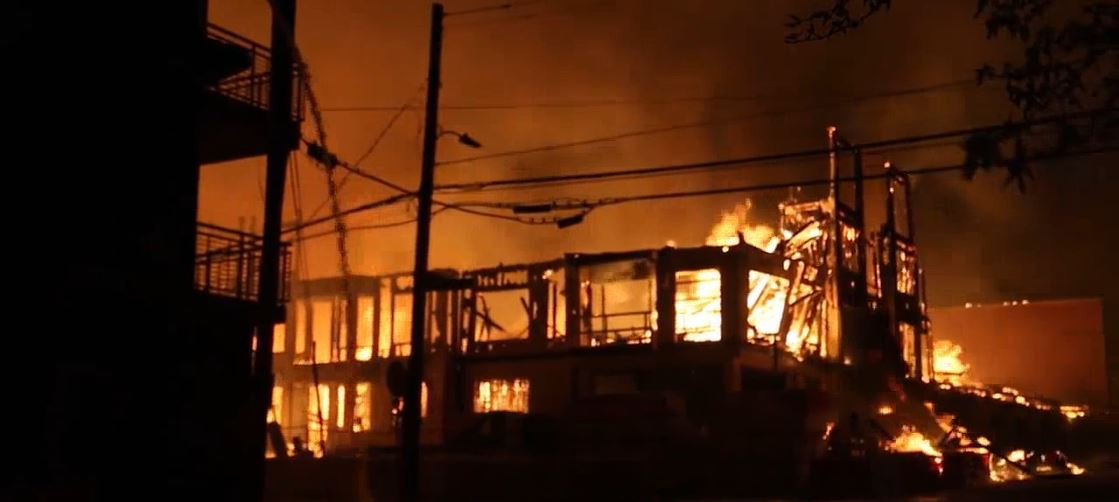 For the construction industry, a little ember turned blazing fire can easily take down any size building. If this happens, fire officials and law enforcement always look to sniff out the ignition source.
Recently, National Framers Council incoming president Scott Stevens of Modu Tech in Baltimore, Maryland and Kirk Grundahl, Executive Director of the Structural Building Components Association (SBCA) hosted the webinar, "If Naked Framing Could Talk, Who Would They Blame Fires On?" The well-attended webinar, which can be viewed online, provided historical context along with a discussion focused on finding solutions that will help ensure these devastating fires never start.
Concerns over this topic have lingered for a while, but really manifested in the Maryland State Legislature in March of 2017 after a four-story assisted living facility caught fire. Two identical bills were introduced seeking to curtail the use of light-frame construction in multifamily and light-commercial buildings.  Had the bills passed and became law, they would have had a devastating impact on the construction industry.
Stevens, who took the initiative to testify before the Maryland legislature last year, learned a few lessons about this contentious topic, and the process to which legislation can easily curtail the industry.  "It was a surreal situation, it didn't make any sense that a building that burned by arson would lead to a state legislator wanting to change the building code in the state," he said.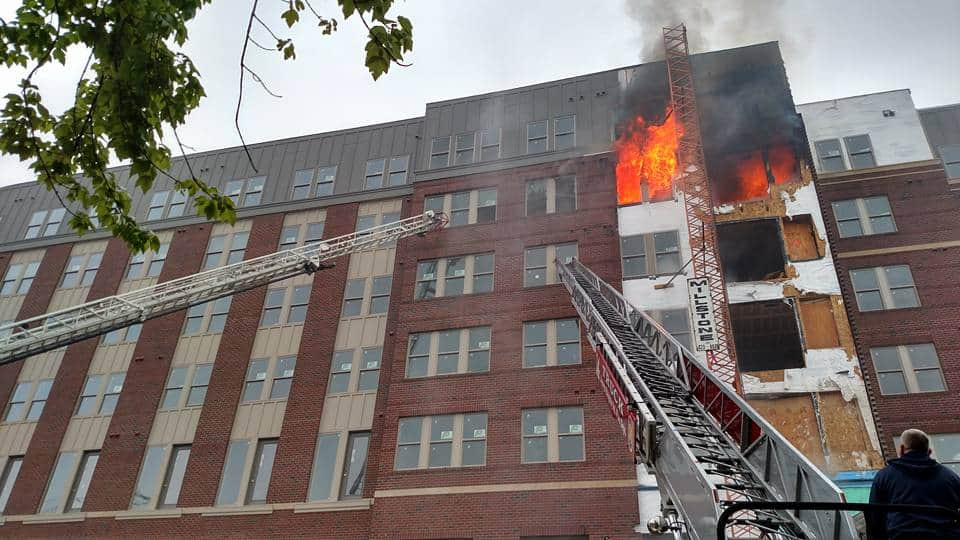 Stevens provided the legislative committee with information about the economic impact the bill would have on his business. He said he had two main takeaways from the whole process:
 1. The power that state government has when they want to change something, and the duty the industry has to bring logic to these discussions.
 2. How uninformed lawmakers are on the topic, and their unwillingness to reach out to industry professionals.
"Prior to this, I never would have thought it was important to engage with lawmakers," he said. "My company is going to continue to interact with lawmakers."
Thankfully, momentum behind the two bills was stalled and they did not pass. But, on March 18, 2017, a fire broke out in an apartment building in downtown Raleigh, North Carolina causing $50 million in damage. Followed by the College Park, Maryland fire on April 24, 2017, and unfortunately, another construction fire in an apartment in Denver in March of 2018. Many have been scratching their heads and wondering, "What in the world is going on?"
To answer that question, we have to dig into the root causes of the problems. Unfortunately, in many construction fires, such as those mentioned, the cause of the fire is unknown making it difficult to find a solution.
"We have to find the facts, and we have to understand what is taking place in these fires," Grundahl said. "We really need to be careful and stick to the facts and get out of the emotion and do an assessment of root cause, because if we do that, we can potentially solve the problem."
NFC has created a resource page dedicated to this topic and to provide prevention and safety best practices that will mitigate the root cause of construction fires.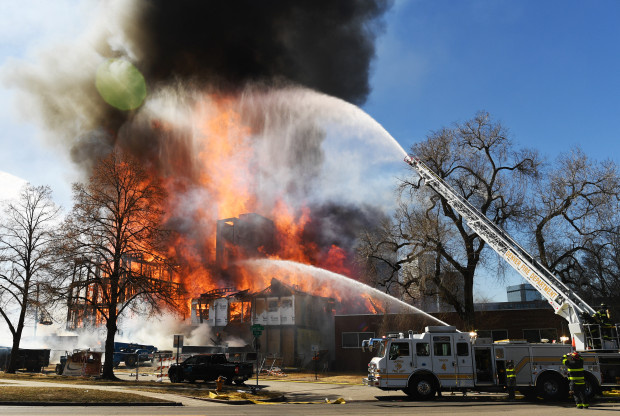 This type of issue shines a light on the importance of building relationships with fire officials, building officials, and other community leaders. When more people understand what goes into the construction process, less emphasis will be placed on blaming the wood components if a fire occurs. The industry needs more people to understand that fires are not caused by the spontaneous combustion of wood building components, but by a cigarette butt, grill, blowtorch, or many other potential ignition sources that may accidentally ignite a fire.
The best way to develop relationships with local officials is to invite them to the jobsite, or team up with a lumber yard or component manufacturer and walk through their operations. These tours provide the best opportunity to educate officials on wood products, and what goes into framing a variety of structures. It also helps the fire official see you as the local expert on framing, furthering your relationship with them in the event another issue may come up and they need some guidance.
For help hosting an event or reaching out to your local officials, please contact NFC staff for assistance.