TYPAR Takes Building Wrap to the Next Level
Originally published by: TYPAR — March 13, 2018

The following article was produced and published by the source linked to above, who is solely responsible for its content. SBC Magazine is publishing this story to raise awareness of information publicly available online and does not verify the accuracy of the author's claims. As a consequence, SBC cannot vouch for the validity of any facts, claims or opinions made in the article.
TYPAR BuildingWrap is a smart-engineered weather-resistant barrier that provides optimal breathability for exterior walls by blocking air and water from getting in, but allowing moisture vapor to escape the wall cavity. This reduces the risk of standing water in the wall cavities that can potentially lead to mold growth and degradation of indoor air quality.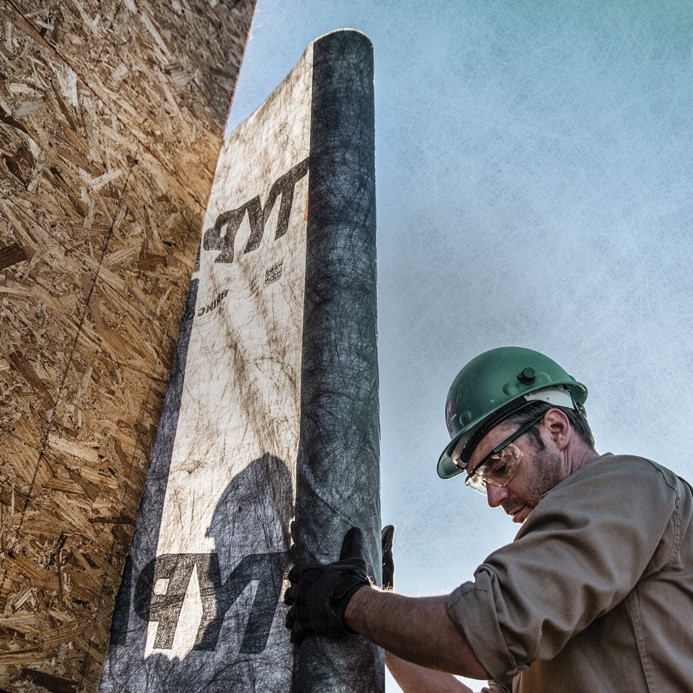 As the core component of the TYPAR Weather Protection System, TYPAR BuildingWrap combines industry-leading tear strength, superior UV stability and the unrivaled ability to withstand performance-robbing surfactants like oils, tannins and soaps that can compromise an ordinary housewrap's ability to block bulk moisture penetration.
With the ability to function as a type 1 air barrier, TYPAR BuildingWrap eliminates drafts in the wall, which helps reduce energy costs over time while providing a more comfortable indoor environment for building occupants.
By properly installing the complete system of TYPAR Building Wraps, Flashings, and Construction Tape, installers get the backing of a lifetime limited warranty.
For more information visit www.typar.com or contact Michael Clark at 317-873-8100 or michael@millerbrooks.com.