TYPAR MetroWrap Fast Facts
Originally published by: TYPAR — June 20, 2018

The following article was produced and published by the source linked to above, who is solely responsible for its content. SBC Magazine is publishing this story to raise awareness of information publicly available online and does not verify the accuracy of the author's claims. As a consequence, SBC cannot vouch for the validity of any facts, claims or opinions made in the article.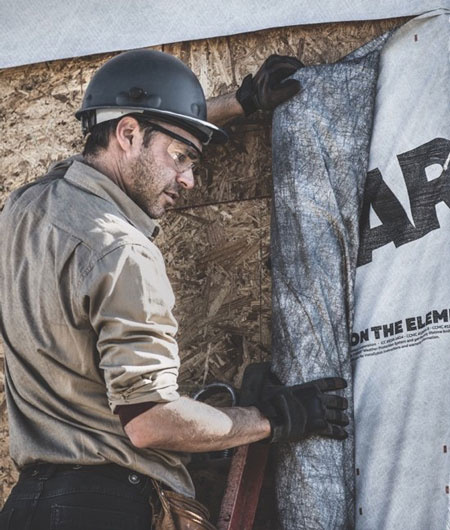 TYPAR® MetroWrapTM, is a  commercial-grade building wrap that is designed specifically to stand up to the rigors of commercial jobsites. MetroWrap has a tear strength that is nearly five times greater than competing building wraps and can withstand exposure to harsh chemicals and cleaning techniques frequently found on commercial jobsites.
MetroWrap features enhanced UV resistance that produces up to 12 months of protection from ultraviolet rays for revolving construction schedules.  
When installed in conjunction with TYPAR tapes and flashing, MetroWrap functions as a type 1 barrier leading to reduced energy cost over time.
Used as part of the complete TYPAR® Weather Protection SystemTM, builders and contractors receive a lifetime limited warranty that includes labor and materials.
For more information visit www.typar.com or contact Michael Clark at 317-873-8100 or michael@millerbrooks.com.