Capital Chapter Raises Money for Wounded Veteran
For years, the SBCA Capital Area Chapter has hosted golf tournaments to raise money for the BCMC Build, an SBCA event that, in partnership with Operation FINALLY HOME, involves members in building a home for a wounded veteran in the vicinity of where BCMC is held. This year, the Capital Area Chapter decided they wanted to use their tournament to help build a home for a wounded veteran in their local area. "We have a very strong Capital Area chapter and there's a strong military presence in Washington DC, Maryland, and Virginia" says Gene Frogale, chapter president.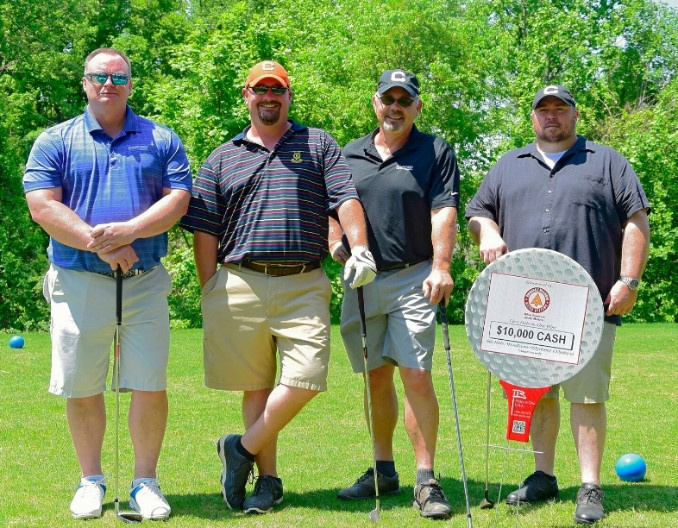 The chapter held their tournament on May 8th at the Fort Belvoir Gunston Golf Course. "Close to 75 people attended," says Gene. "We had a robust participation of our membership." The chapter was seeking to raise about $30,000 to build a home in Virginia for a wounded veteran that Operation FINALLY HOME recommended. The tournament came very near to achieving its goal. "It was very close," says Gene, who is confident that the remaining amount needed will be met by other donations. In addition to raising money, chapter members will also be donating building components for the home (photo at left is of the winning team).
Gene is an enthusiastic supporter of Operation FINALLY HOME and greatly enjoys the ability to support it with the golf outing. "I think it's an event that our membership really looks forward to…they've embraced this charity," says Gene. "In addition to chapter members playing in the event, Gene says, "We always have a group of wounded veterans play in our tournament free of charge."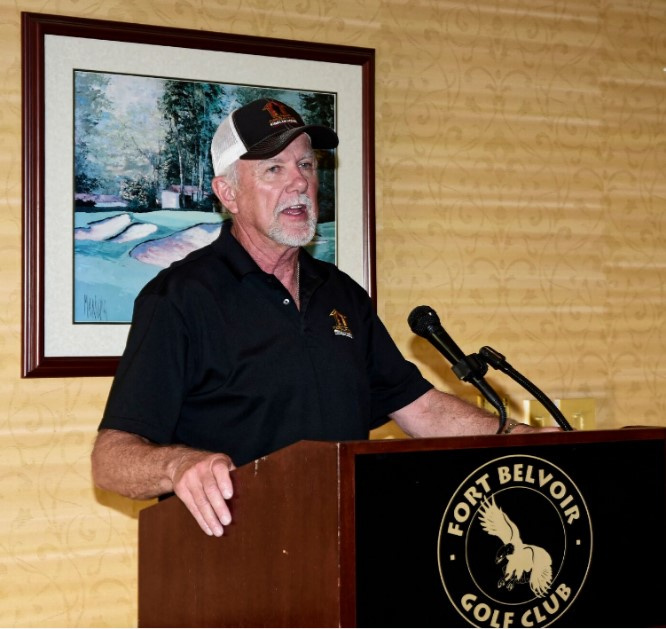 "I see it as a way of trying to give back to people who served our country in honorable service," says Gene. He thinks the partnership of between SBCA and the Operation FINALLY HOME just makes sense. "We're in an industry that makes stuff that goes into house[s]…It's something we can do."
Gene says he likes to see SBCA getting involved in charity in addition to its role in support of the component manufacturing business. "I think it's good for our association. We band together because we want to sell components and we want to do it properly and technologically correct and meet all codes…but at the end of the day, if that's all we do, [if] it's all about making money and defending our interests…In my opinion that's not the best way to go through life."
Gene recommends that other chapters consider getting similarly involved with charities, specifically Operation FINALLY HOME, and says that in addition to providing a way to give back, "I think it's a great team building, unifying endeavor for every chapter, and I would highly recommend it."
SBCA can assist with your charity event planning efforts, so reach out to us if you are interested hosting an event.