SBCRI Adds Cold-Formed Steel Framing to its Accreditation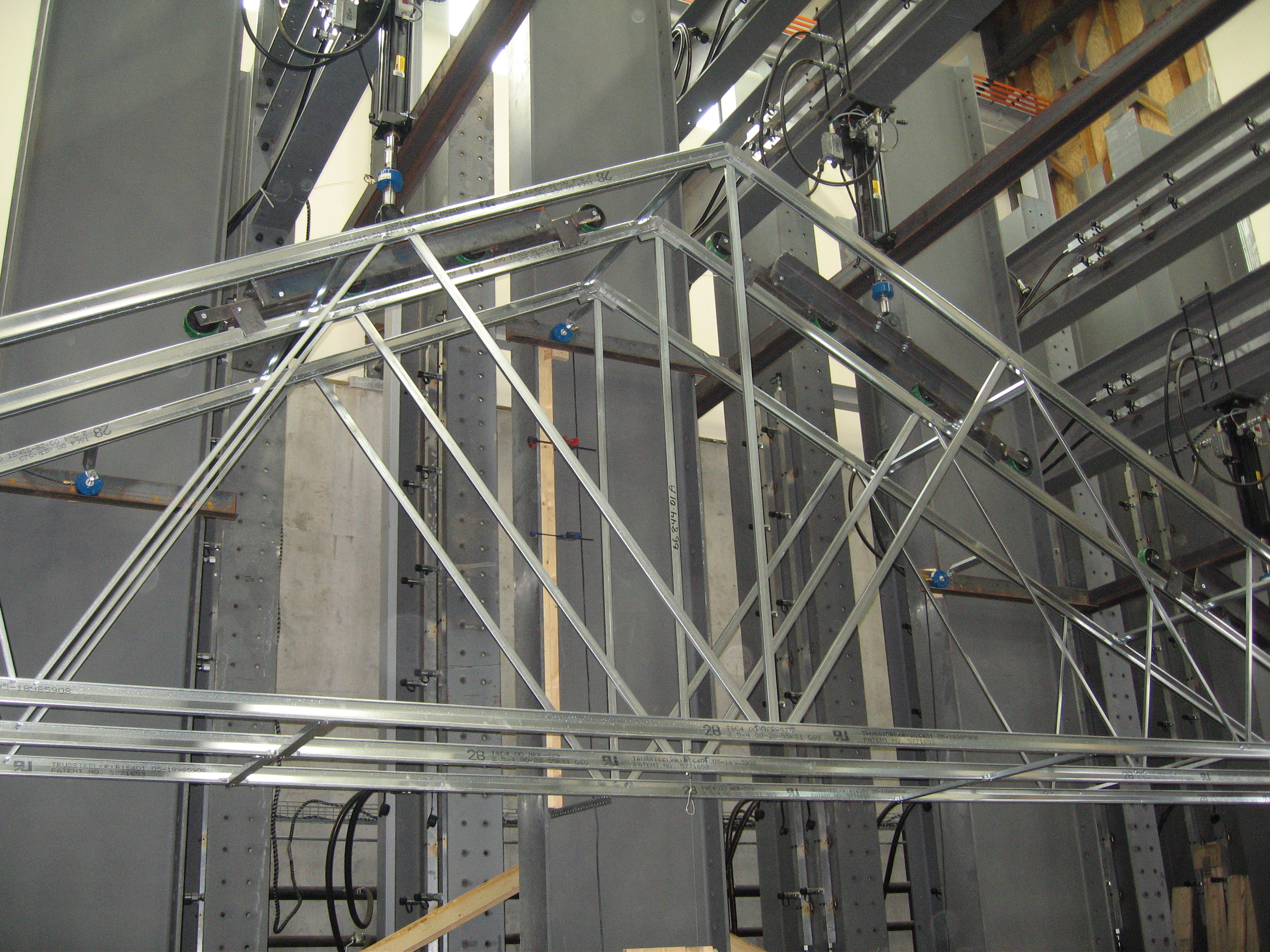 The SBC Research Institute (SBCRI) is expanding its scope of accredited standards to include testing of cold-formed steel structural framing. SBCRI is focused on providing testing solutions for companies engaged in manufacturing trusses, wall panels, and related structural components. Its renewed ANSI-ASQ National Accreditation Board (ANAB) accreditation certificate has a scope covering 61 standardized testing techniques that can be used to assess product, design or assembly performance.
"Until now, the majority of standards to which we were accredited were for wood based products" says Daniel Lawless, the Technical Manager for SBCRI. Since our testing equipment and expertise has always been geared towards the light-frame construction industry, it was a simple step for us to add cold-formed steel materials to our testing capabilities. The addition allows us to better serve clients offering both wood and steel structural building components."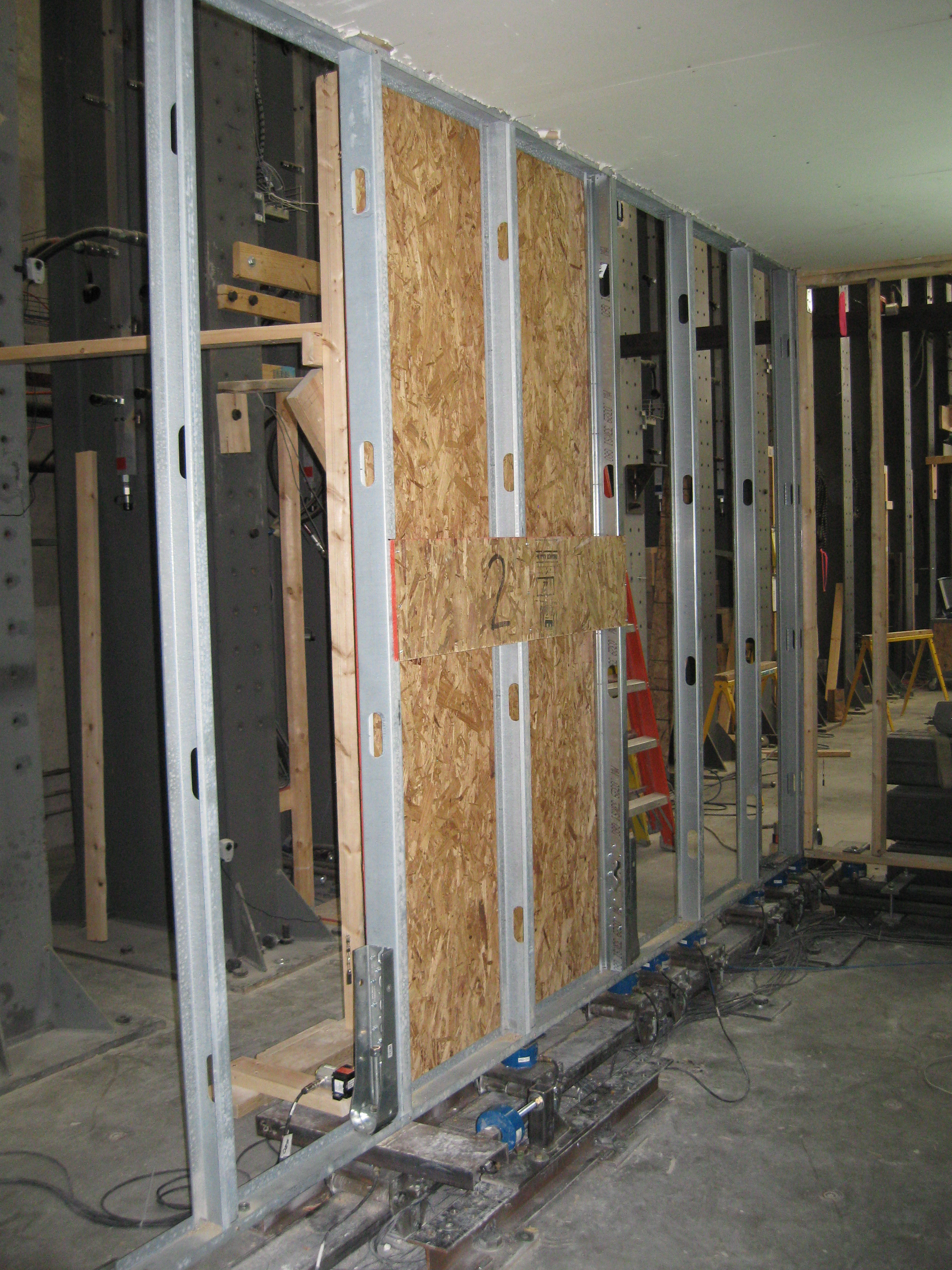 The expanded scope covers the entire set of eighteen ANSI test standards develop by the American Iron and steel institute (AISI) Committee on Specification for the Design of Cold-Formed Steel Structural Members. These standards include testing of:
Cold-Formed Steel Beams
Cold-Formed Steel Columns
Cold-Formed Steel Connections
Cold-Formed Steel Roof Purlins
Uniform Static Air Pressure Testing of Sheet Metal Roof and Siding Systems
Cold-Formed Steel Diaphragms
Compression and Bending of Cold-Formed Steel Hat-Shaped Members
Hold-Downs and Joist Connectors Attached to Cold-Formed Steel Structural Framing
Rotational and Translational Restraint Provided by Sheathing Fastened to Cold-Formed Steel Assemblies
Other test standards added to SBCRI's scope include compression and density testing of foam sheathing products.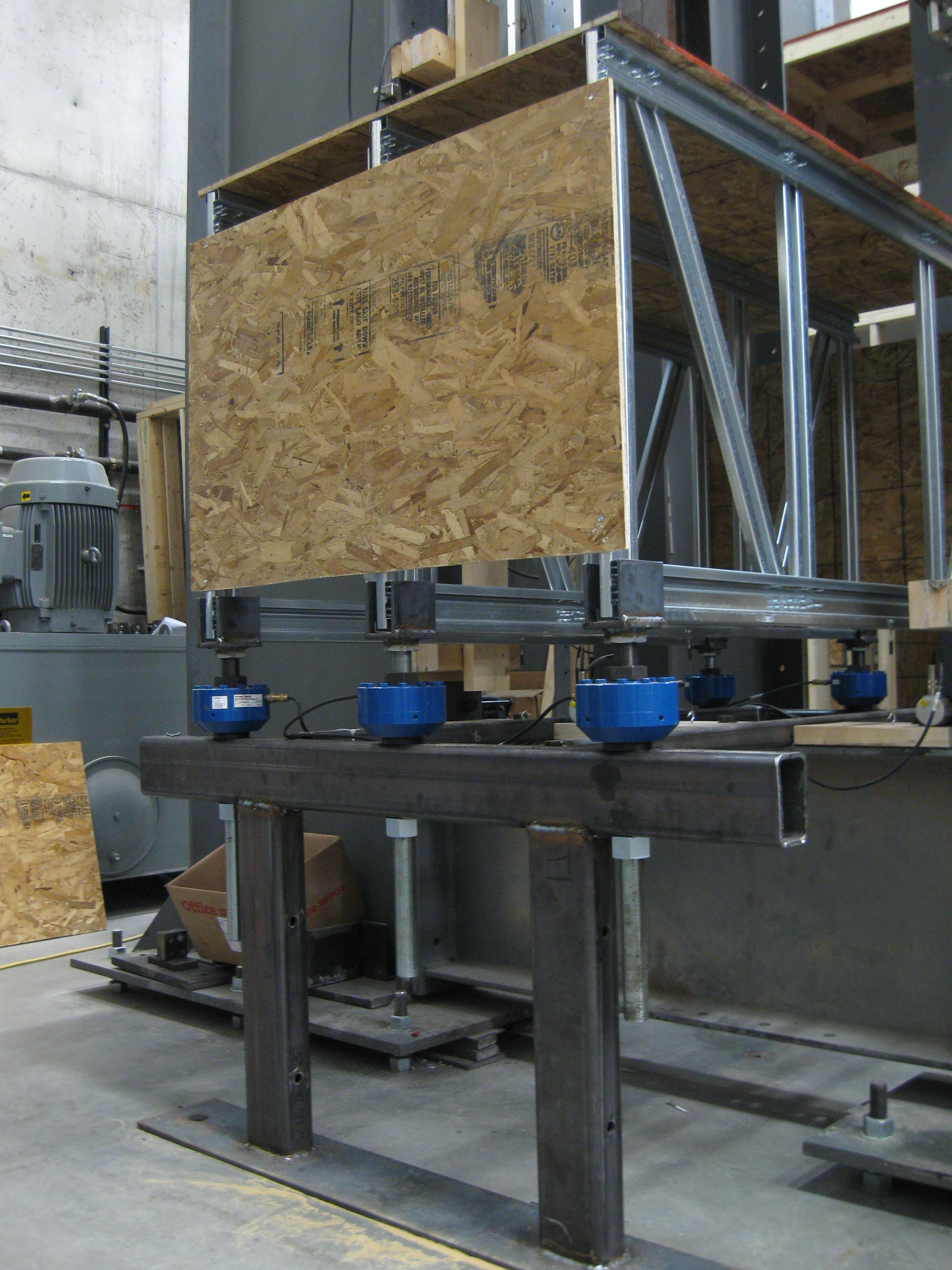 The SBC Research Institute (SBCRI) is a state-of-the-art testing and research facility in Madison, WI that is one of the few facilities in North America that consistently tests structural assemblies as they are actually built and installed in the field. SBCRI specializes in product development, forensic, and industry testing of a wide variety of construction products used in light-frame commercial and residential construction. SBCRI's testing facility is ISO/IEC 17025 accredited by the ANSI-ASQ National Accreditation Board (ANAB), an international accreditation body based in Milwaukee, WI. ISO/IEC 17025 accreditation is a rigorous set of requirements for the competence of testing and calibration laboratories. SBCRI first earned its certification in 2009; the certificate is renewed every two years.
SBCRI has the equipment and experience for testing light-frame diaphragms and shear walls under monotonic and cyclic loading, metal plate connected wood trusses, mechanical fasteners, flexural strength of beams, tension and compression of structural elements, and wind pressure/suction on wall/roof assemblies.
Testing can be conducted on individual elements or full-scale building assemblies. SBCRI has a 40' x 90' strong floor with a 32' ceiling height that can accommodate testing of structures as large as a two-story building. Custom test fixtures can be fabricated to meet the needs of unique products or assemblies no matter how large or small.
With more than 200 years of combined professional engineering experience and wide variety of  technical experrtise and state-of-the art equipment, SBCRI is focused on helping innovators in the construction materials industry realize the potential of their ideas through its unique in-situ testing capabilities. For more information, contact SBCRI today.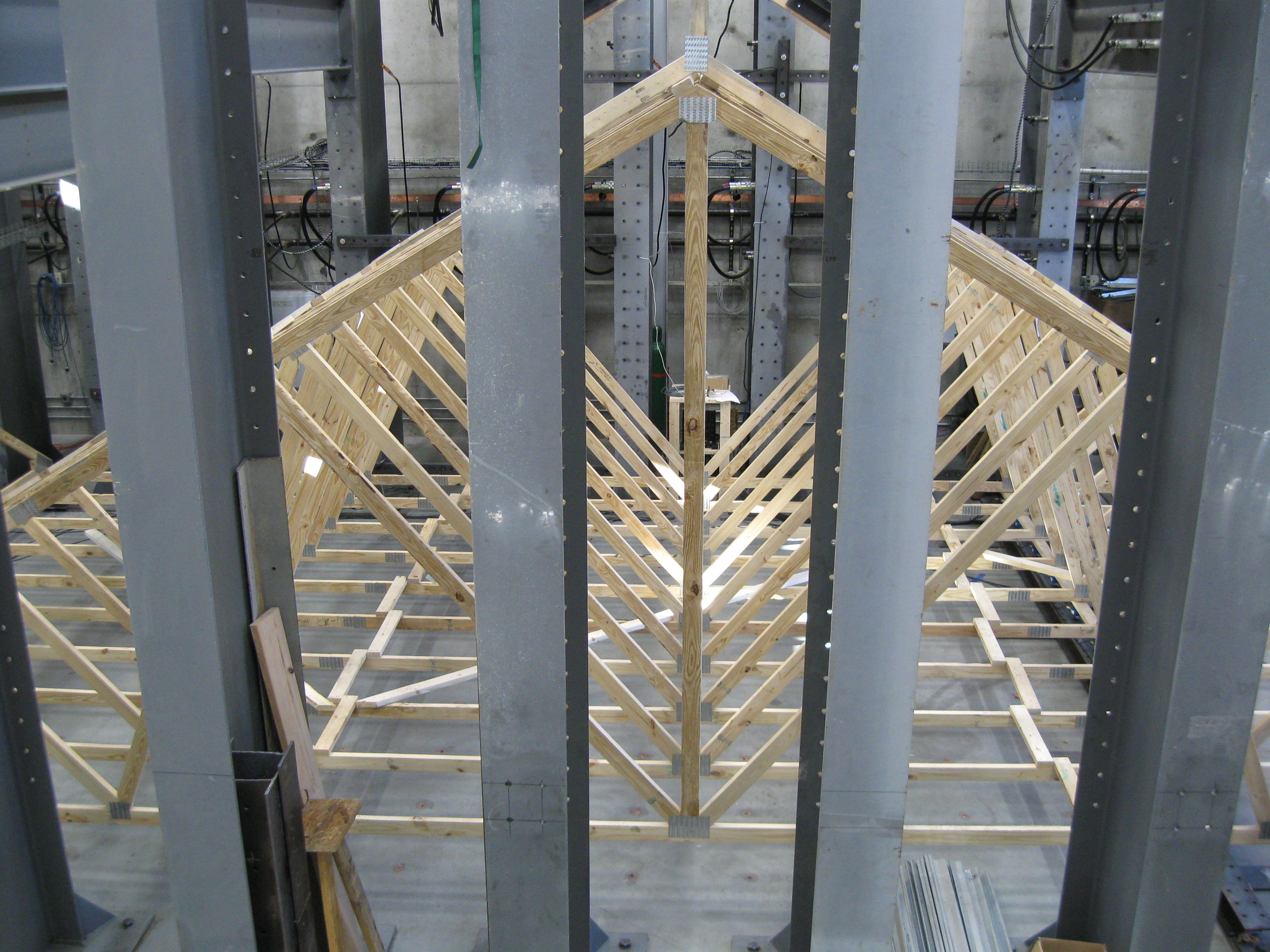 Please visit www.sbcri.info or call 608-310-6734 for more information about SBCRI.