Kodiak Building Partners Buys Florida Keys Pro Dealer
Originally published by: LBM Journal — July 2, 2018

The following article was produced and published by the source linked to above, who is solely responsible for its content. SBC Magazine is publishing this story to raise awareness of information publicly available online and does not verify the accuracy of the author's claims. As a consequence, SBC cannot vouch for the validity of any facts, claims or opinions made in the article.
Forest Tek/Overseas was founded in 1982 by Allen Wood and Bruce McClenithan of the Florida Keys. Allen and Bruce will continue to run Forest Tek/Overseas, as it joins the LBM division at Kodiak Building Partners under the leadership of Mike and Pat Flood, Co-Presidents of the building materials group.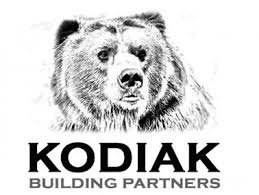 "Kodiak Building Partners was our first choice. We appreciate their business model that allows us to continue running our businesses in an autonomous manner, while enjoying the synergies and benefits that a company of their breadth allows," owner Allen Wood said.
Owner Bruce McClenithan said, "Our longtime employees are an integral component of our success in the Florida Keys.  Kodiak recognizes their value and our unique culture and empowers us to continue running our operations in the same style that has brought us this far."
Steve Swinney, CEO of Kodiak said, "During the process of learning more about Forest Tek/Overseas Lumber, we knew that they would nicely complement our existing LBM companies, as well as our recent Florida acquisition, American Builder Supply. The best discovery was learning that their team is the epitome of the culture that we cultivate at Kodiak. Their employees are their family, and that was most evident as they recovered from Hurricane Irma.  Not only is their family excited about joining ours, we look forward to supporting them, their continued hurricane recovery, and their future successes."