Does Your Teammate Sign and Seal Their Testing and Engineering Work?
The structural building component industry was founded on taking responsibility for its engineering work, demonstrated through sealed truss design drawings.
The 'fine print' is often not reviewed closely, if at all. As a consequence, exposure to the shifting of risk may not be directly and fully considered.
Within the context of the shifting of risk, a concept to consider is that many association and product evaluation entities require legal liability disclaimers, indemnification and hold harmless provisions. Consider the following examples: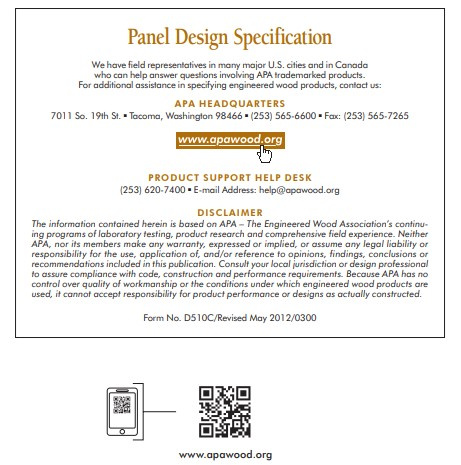 ICC-ES Indemnification and Hold Harmless (click on the image to view a larger version)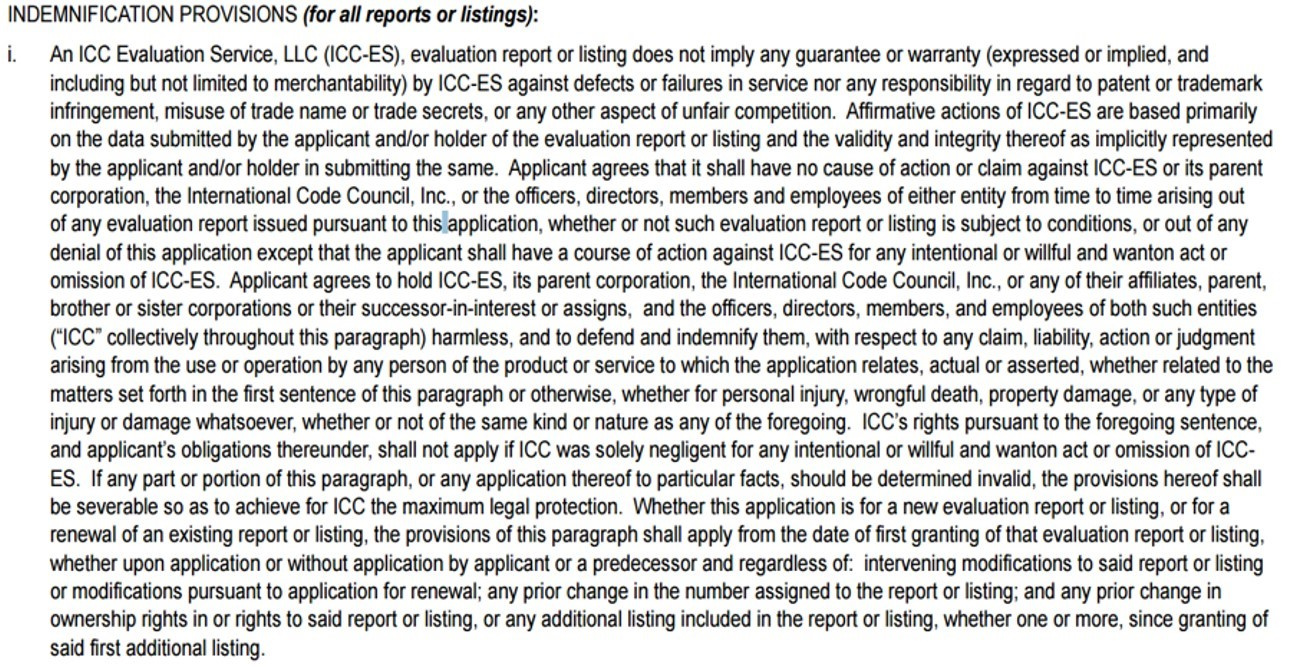 Other examples of similar indemnification provisions can be found as follows:
Given this background, when making key business teammate decisions, a consideration may be to find out if the teammate you are working with are willing to take responsibility for their scope of work. For testing and engineering-related work taking responsibility is easy to determine; does the company sign and seal their evaluation reports, design values or engineering analysis? Or, do they disclaim responsibility and ask you to hold them harmless or indemnify them?
Professional engineering companies understand their engineering responsibilities for the specific engineering related scopes of work that they are performing and work within and are privileged by professional engineering laws. These organizations also provide professional liability insurance coverage for any inadvertent errors and omissions.
Sealed truss design drawings and sealed engineering are part of the culture of SBCA component manufacturers. They take great pride in their work, take responsibility for their scope and provide sealed engineering as needed to advance the best interests of the construction industry.