Atlas Engineered Products Buys Another Truss Plant
Originally published by: Markets Insider — July 13, 2018

The following article was produced and published by the source linked to above, who is solely responsible for its content. SBC Magazine is publishing this story to raise awareness of information publicly available online and does not verify the accuracy of the author's claims. As a consequence, SBC cannot vouch for the validity of any facts, claims or opinions made in the article.
Atlas Engineered Products, Ltd., a leading supplier of trusses, engineered wood products and building components, is pleased to announce that it has entered into a definitive agreement to purchase all of the issued and outstanding shares of Satellite Truss Ltd.  of Merrickville, Ontario.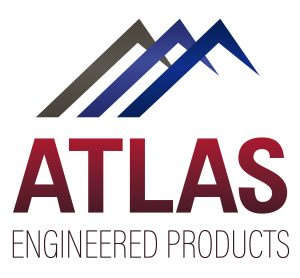 Mr. Guy Champagne, President of Atlas stated, "The Satellite purchase is a positioning investment that represents an important step in Atlas' growth in the Eastern Ontario marketplace. Satellite has strong growth potential and provides Atlas with a very good location from which to supply truss and building component products to progressive builders in Ottawa, Kingston, Cornwall and surrounding areas."
Satellite's revenues for the fiscal year ended October 31st, 2017 were approximately $1.5 million. In addition, Satellite owns real estate assets having an appraised value of $590,000, and equipment assets having an appraised value of $212,000.
To acquire Satellite, Atlas has agreed to pay $1.2 million in cash on closing, subject to adjustment based on Satellite having an expected working capital surplus of $300,000 on closing.  Satellite's general manager will agree to stay on with the Company for a period of 3 years after closing.  Closing of the Satellite acquisition remains subject to customary closing conditions, including the satisfactory completion of Atlas' due diligence investigations. 
Key Management Team Additions
Atlas is also pleased to announce the following additions to its team: Mr. Bart Boos as VP Sales and Mr. Kent Flint as VP Strategy, People and Culture.
Mr. Boos will design and execute Atlas' national sales strategy as it expands geographically and broadens the array of engineered wood products and building components it supplies its clients. He has more than 25 years of experience in high-value capital equipment sales and has led regional and national sales teams. He was Director of Operations for Lomak Bulk Carriers, General Manager of Mining for Wajax Equipment, and Regional General Manager and VP Sales for the SMS Equipment unit of Sumimoto Corporation.
Mr. Flint will be responsible for corporate strategy and will oversee the acquisition integration and change management initiatives required to support the Atlas' aggressive acquisition program. Mr. Flint joins Atlas from Real Estate Webmasters, a leading real estate technology firm where he was Chief Operating Officer. Previously, he was VP Human Resources at TechInsights, a global leader in semiconductor and technology analysis,
Mr. Champagne said, "The addition of Bart and Kent is part of the Atlas strategy to build and work with the best leadership team in the industry. Both these individuals are extremely accomplished executives and bring deep experience in their respective areas to Atlas' leadership team. Atlas is continuing to grow at a very rapid pace. We see this rate of growth continuing for the foreseeable future, know how vital it is to have strong leadership, and are assembling an executive team worthy of the company we are building." 
About Atlas Engineered Products Ltd.
Atlas Engineered Products is a leading supplier of trusses and engineered wood products. Atlas was formed over 18 years ago and operates manufacturing and distribution facilities in British Columbia, Ontario and Alberta to meet the needs of residential and commercial builders. Atlas has expert design and engineering teams, multiple-shift state-of-the-art truss manufacturing operations, and large inventories of engineered beam and flooring components. Atlas aims to grow its base of business across Canada by pursuing an aggressive acquisition and consolidation and product diversification strategy. Atlas will bring its construction industry partners across Canada unparalleled excellence in service, product, and support.