5 Projects Show Potential for CFS Steel to Replace Wood
Originally published by: Buildsteel.org — June 27, 2018

The following article was produced and published by the source linked to above, who is solely responsible for its content. SBC Magazine is publishing this story to raise awareness of information publicly available online and does not verify the accuracy of the author's claims. As a consequence, SBC cannot vouch for the validity of any facts, claims or opinions made in the article.
The use of cold formed steel (CFS) is fast becoming a preferred method of construction for top level walls and roof trusses for builders.
But why? Every project manager wants their project successfully completed on time and on budget.
So, when using steel, the savings made from reduced on-site labor and waste – plus the lower maintenance and repair costs due to its resistance to rot, termites and moisture – brings a greater cost-efficiency to the overall project.
Here's five projects from Melbourne, Australia, using SBS Group cold formed steel solutions to replace wood framed structures:
MAISON CARNEGIE
When award-winning developer Setia teamed up with one of Australia's leading architects Fender Katsalidis, it resulted in the impressive Maison Carnegie complex.
With traditional wood framing originally documented, the construction team opted to take advantage of CFS wall and roof truss framing on the top level. This eliminated the potential rotting or straightening of conventional wood framed walls, helping to reduce building times which resulted in overall project cost savings.
Staggered CFS walls were fabricated – off site, with framing installed fast and efficiently. The lightweight CFS frames were easy to install, and light enough to be manually handled without the need for specialized lifting equipment. The use of the CFS framing system resulted in a large reduction of building components required to complete the project.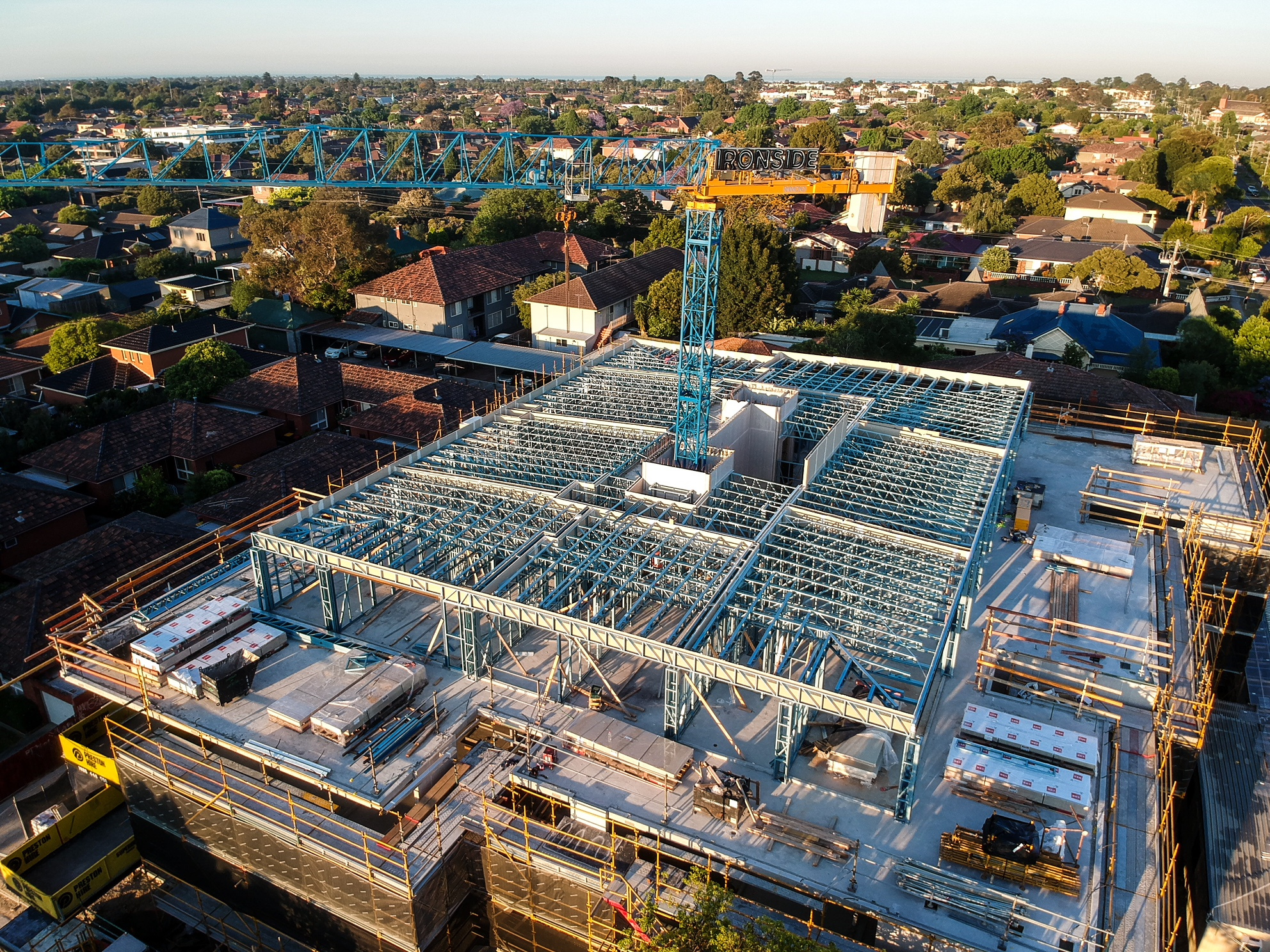 BALWYN T APARTMENTS
When presented with the option of using either wood or CFS for the top level of the apartment project, the builder chose the smarter alternative: CFS.
Using a pre-fabricated CFS solution, a lot of the initial design ground work was completed before the framing arrived on site. Installation was therefore streamlined and quick with positive flow-on effects to the following trades. The lightweight yet high strength material meant framing could be easily installed by hand.
Another key advantage of using a pre-fabricated CFS system over wood is steel does not warp, twist, split, crack or shrink. Framing remain straight and true and once installed, saving on any future maintenance issues.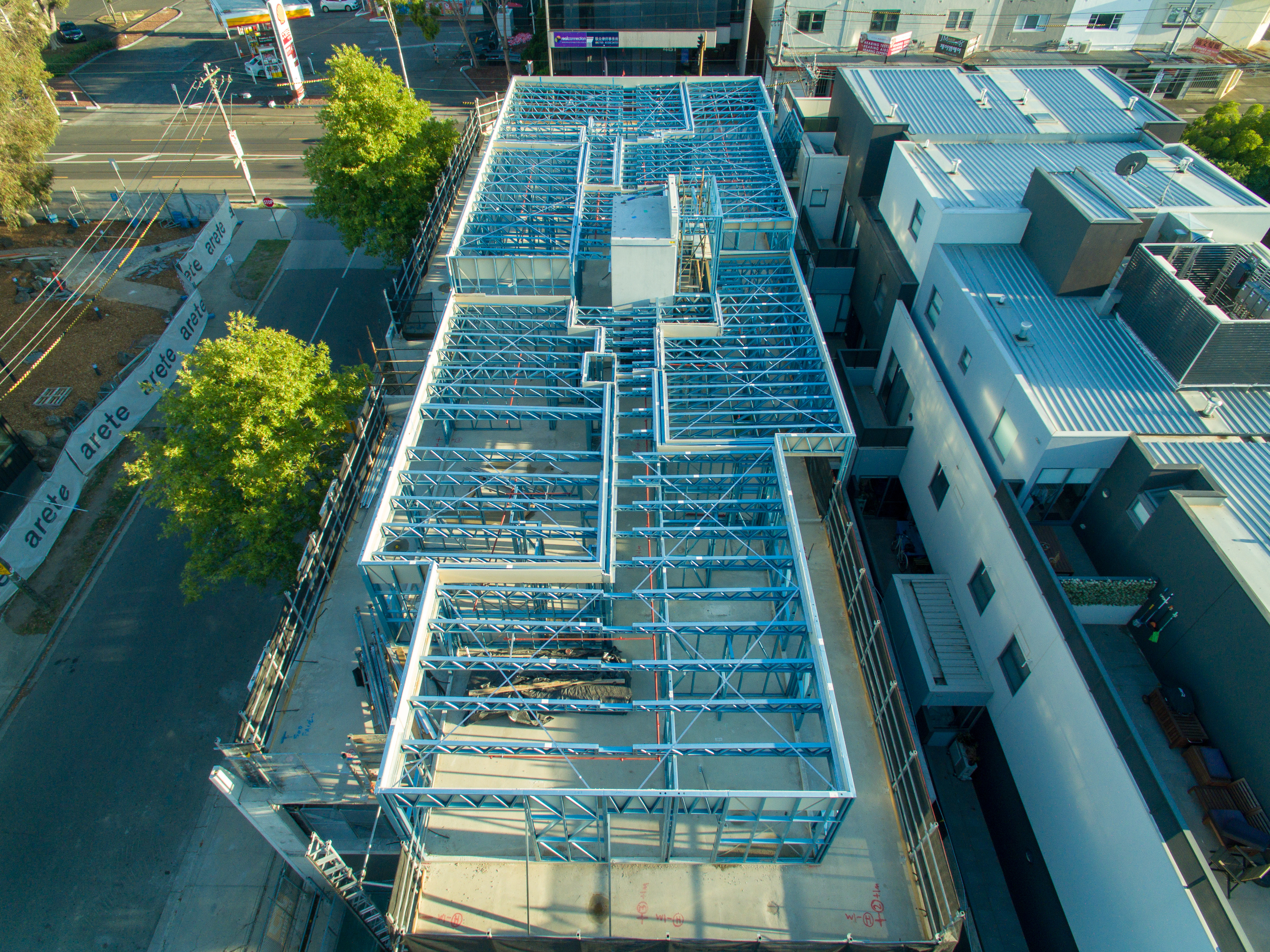 SPRING MALVERN
The team at SBS Group challenged the status quo of traditional stick build methods for the 4-level Spring Malvern project.
Top level wall and roof trusses were pre-fabricated using CFS and delivered to site for fast and simple installation. Full shop detailing, frame and bracket layout plans, 3D modelling and engineering were part of the smarter framing system.
Manufactured straight and true to site specifications, the lightweight wall and roof truss framing was installed by hand, saving crane time. The builder also saved on scaffolding costs with framing installed from the slab using elevating work platform (EWP) equipment. The CFS framing was designed to enable direct application of cladding materials.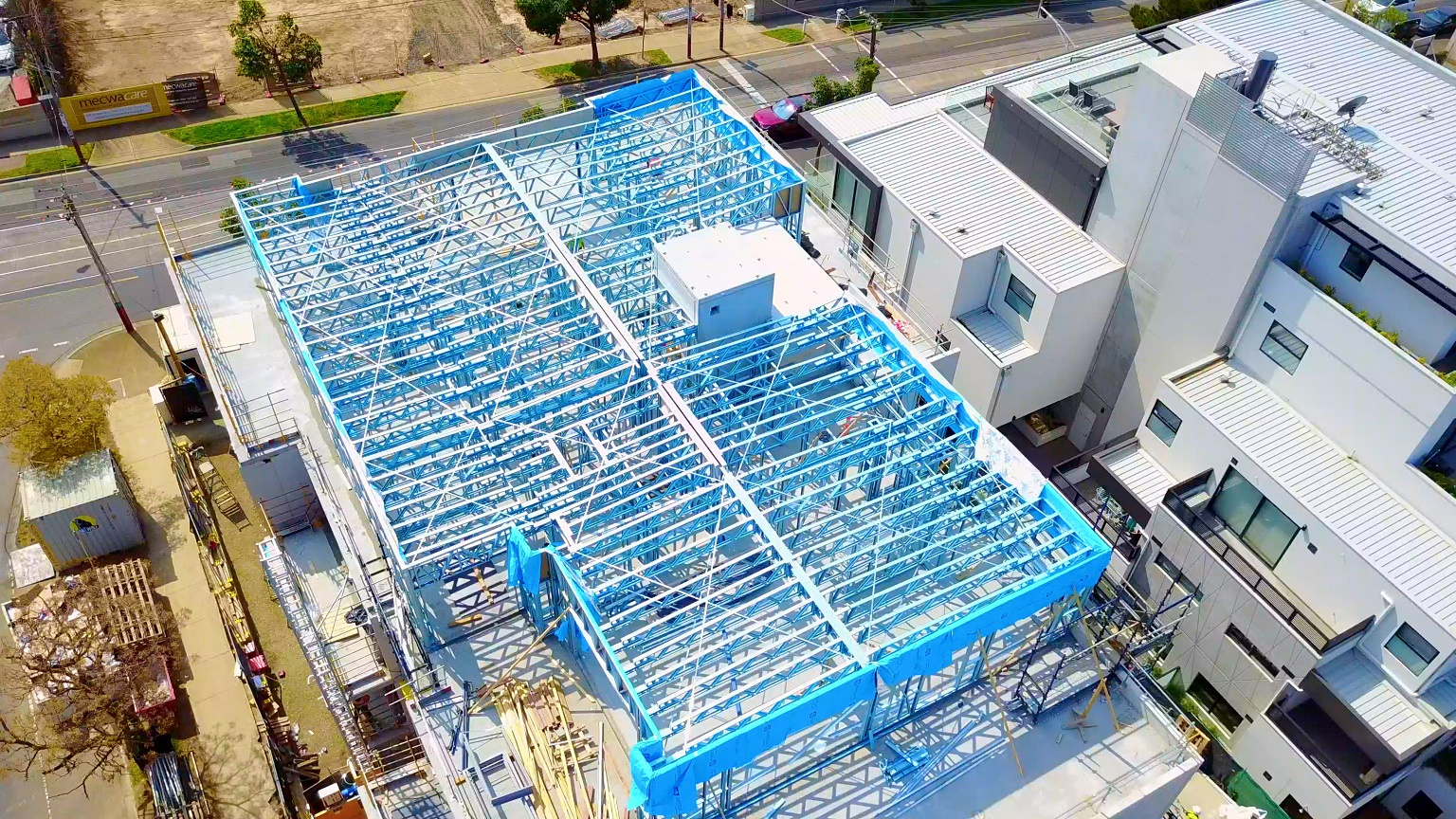 THE CLARINDALE APARTMENTS
After initial discussions, SBS Group coordinated with the builder and on site teams to detail, fabricate and deliver wall and roof truss framing using CFS. The system was fully customized to suit the building requirements and specifications.
In the words of Nick, a Senior Project Manager at Ausco Group,"We engaged SBS Group for the design and supply of CFS roof framing and trusses at our Centre Road project, consisting of 127 apartments. They designed and modelled the roof componentry in 3D and cooperated with our detailer, allowing integration within the same model of the hot rolled steel and concrete elements to ensure that geometry was checked and structural integration with all elements were considered. Their design also achieved fire compliance without the need for an alternative design being proposed to MFB and building surveyor, which assisted our building permit process. Utilizing CFS also meant that crane time for these works were minimized with load in only being required, and the rest handled manually. This allowed the crane to be used for other activities. SBS utilized their engineer as required for field work and checking of installation which also assisted in maintaining our quality processes."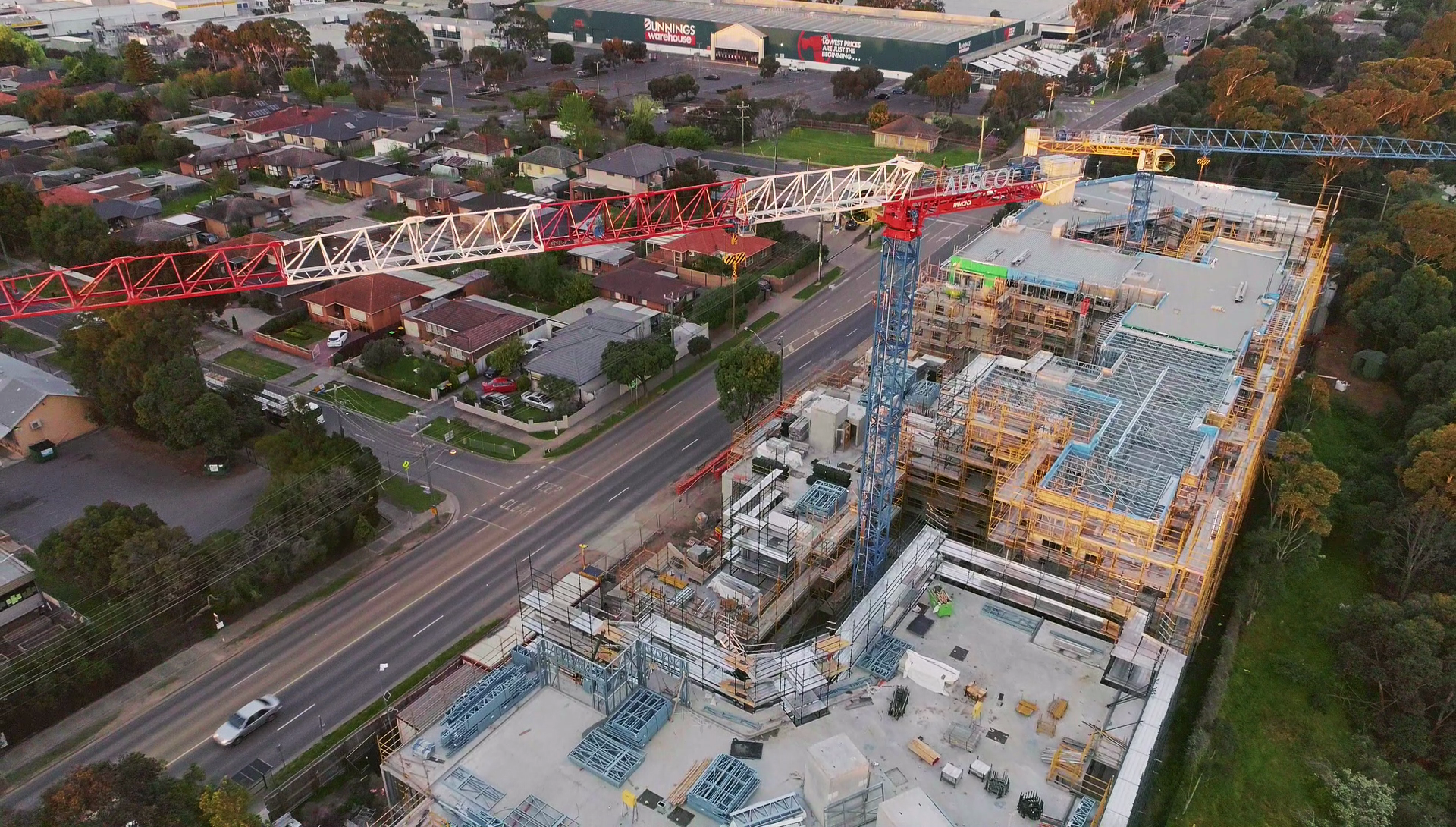 474 BEACH ROAD, BEAUMARIS
CFS is proving to outperform wood with many short and long-term benefits. This was the case for the iconic waterfront Beach Road project in Beaumaris with SBS Group designing and delivering the pre-fabricated CFS wall and roof truss framing.
CFS has a significantly greater strength to weight ratio than wood, allowing for wider spans. CFS also does not twist, shrink or bow. With framing arriving on site straight, true and accurate to specifications, no straightening was required once installed.
As CFS is also extremely durable, long-term protection was also provided against rot, rust and termite attacks.