SBCA's Raw Material Update for Component Manufacturers
2017 was a rough journey for component manufacturers when it came to raw material costs. Since softwood lumber free trade ended October 2015, lumber costs have rapidly climbed upward thanks, in large part, to the market uncertainty caused by U.S. trade action against Canadian softwood lumber imports. At the bottom of the page is a list of additional articles that provide a thorough timeline of events with regard to the current softwood lumber dispute and its impact on lumber costs.
 As you can see in the following graphs, both SYP and SPF 2X4 Std&Btr/#2&Btr traversed similar ground (based on framing lumber monthly averages listed in Random Lengths):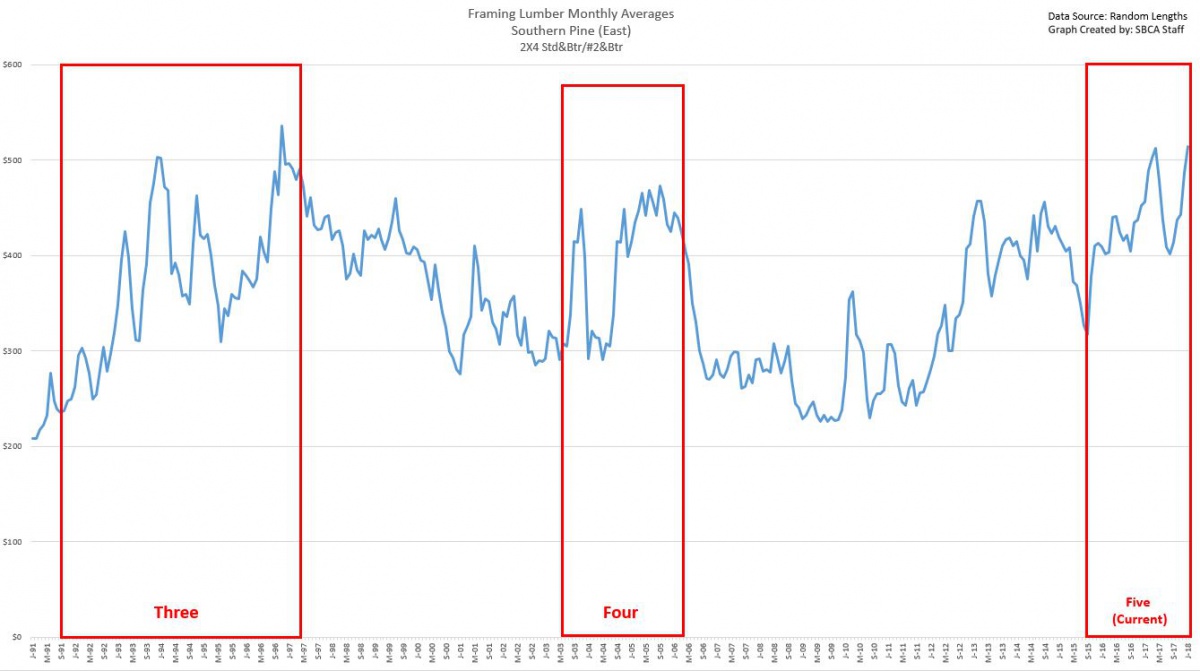 The above graph shows SYP (East) beginning January 1991 and ending January 2018

                       The above graph shows SYP (West) beginning February 1995 and ending January 2018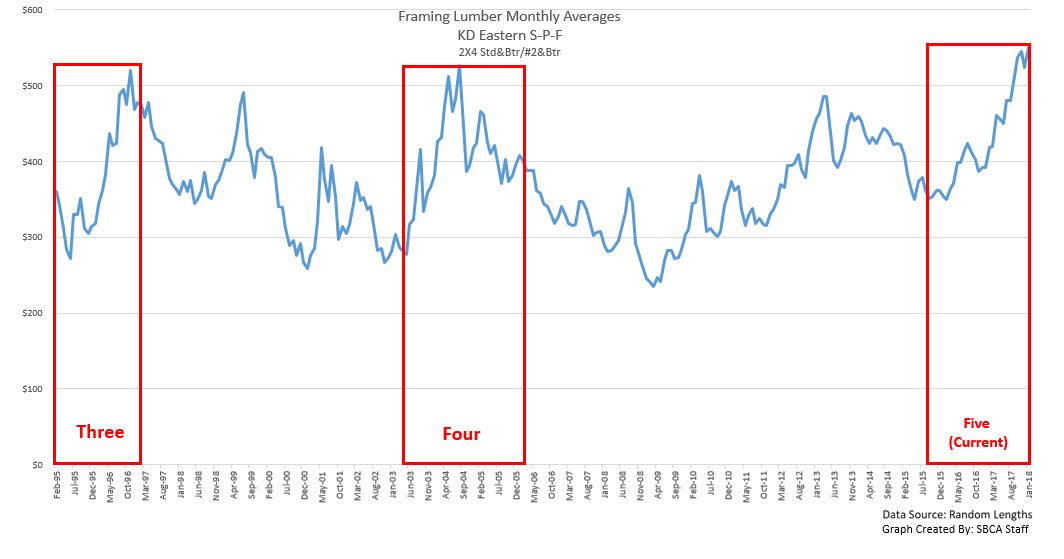 The above graph shows SPF (East) beginning February 1995 and ending January 2018
                           


                              The above graph shows SPF (West) beginning April 1999 and ending January 2018
While some lumber experts believe lumber costs will level out and even come down in 2018, there are concerns availability, particularly with higher grades, will remain very tight in the first quarter. In speaking with component manufacturers, one potential consequence of this continuing rise in lumber costs has been to delay lumber purchases as CMs wait for a market correction.  Unfortunately, instead of a correction, lumber costs have continued to increase.  It appears that, as the market enters the next construction cycle, it may not be possible to put off purchases any longer. Clearly, this could contribute to worsening cost conditions as demand stays strong while inventories remain tight.
Unfortunately, no one seems to know why the lumber supply demand equation is so different from the past, particularly given the harsh winter along the east coast and WWPA's North American Lumber Product report reflecting a normal pattern: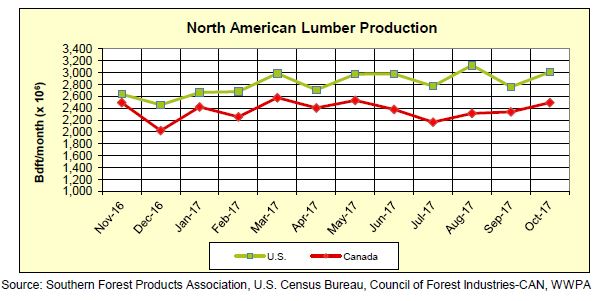 Negotiated Settlement a Long Way Off
Again, it's important to emphasize that much of the uncertainty is the direct result of protectionist trade actions pursued by the U.S. Lumber COALITION  and put in place by the U.S. Department of Commerce after negotiations for a long term trade agreement fell apart. It now appears Canada has fully transitioned to a path of litigation. In November 2017, Canada filed a formal notice and trade suit requesting the establishment of a binational panel under NAFTA to review the DOC's final determination on countervailing duties. Two weeks later, Canada initiated litigation of U.S. trade duties with the World Trade Organization.
Experts believe these developments will lead to a protracted legal battle, followed by another round of third-party arbitration. Based on historical precedent, this process will likely not go well for the U.S. Lumber COALITION . As recent as March 2014, the U.S. lost a legal challenge to Canada after the London Court of International Arbitration ruled that Canada was not required to continue to pay adjustments to export taxes on softwood lumber.
During "Lumber IV," the previous period without a negotiated settlement, the U.S. lost a series of similar legal challenges before NAFTA and the WTO between May 2002 and March 2006. Those determinations brought both sides back to the negotiating table where they reached an agreement that was in effect from October 2006 to October 2015.
SBCA had advocated for a similar outcome given DOC Secretary Wilbur Ross' repeated statement, "We continue to believe that a negotiated settlement is in the best interests of all parties, and we are prepared to work toward that end."
Why the U.S. lumber COALITION allowed this dispute to escalate beyond the 'handshake agreement' that could have been reached is anyone's guess. SBCA believed the approach suggested in the proposed deal makes good sense, is fair, serves the best interests of the majority of U.S. stakeholders, deals directly with circumvention or evasion of trade tariffs and is easy to monitor and administer.
While Canada appears to be willing to drop its WTO lawsuit if the U.S. comes back to the negotiating table, it still seems likely the current litigation phase will be a lengthy one.
Steel Costs Also Rising
If dramatic lumber cost increases weren't bad enough, steel costs also appear to moving upward. As seen in the graph below, cold rolled steel (which is used in the manufacture of connector plates) costs are trending upward.  Many experts attribute this to increasing demand, higher scrap prices and speculation around potential import curbs surrounding the Section 232 report submitted to Trump on January 11, 2018.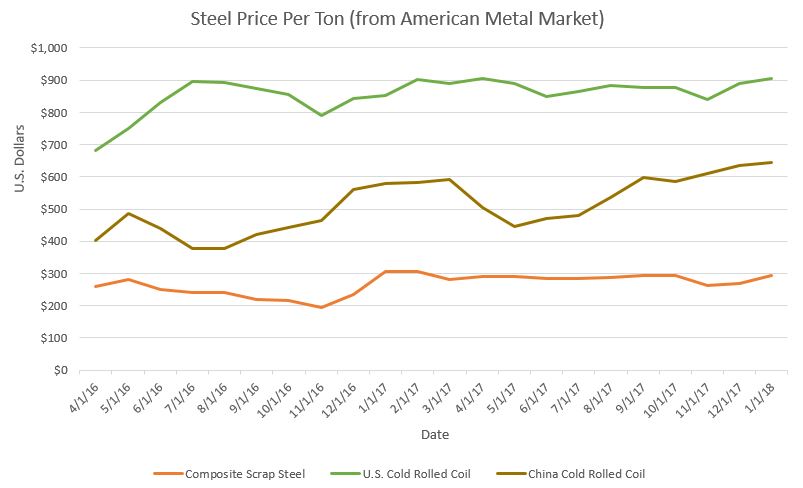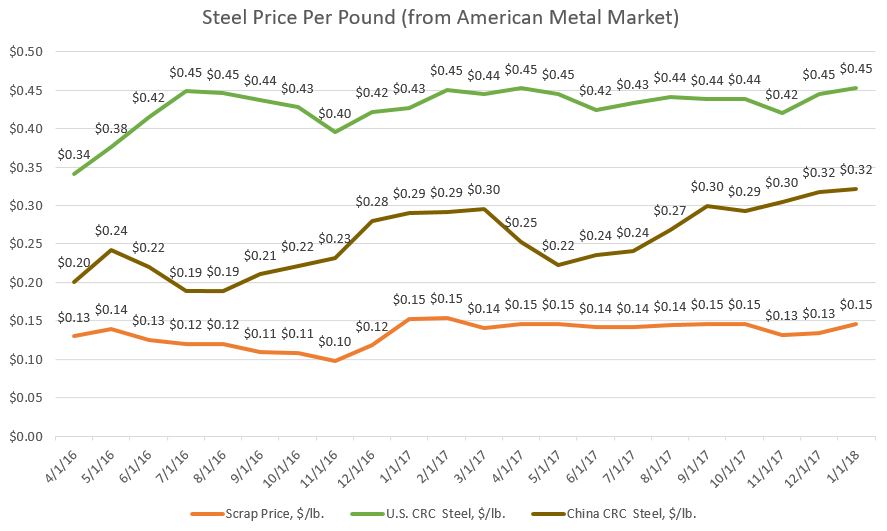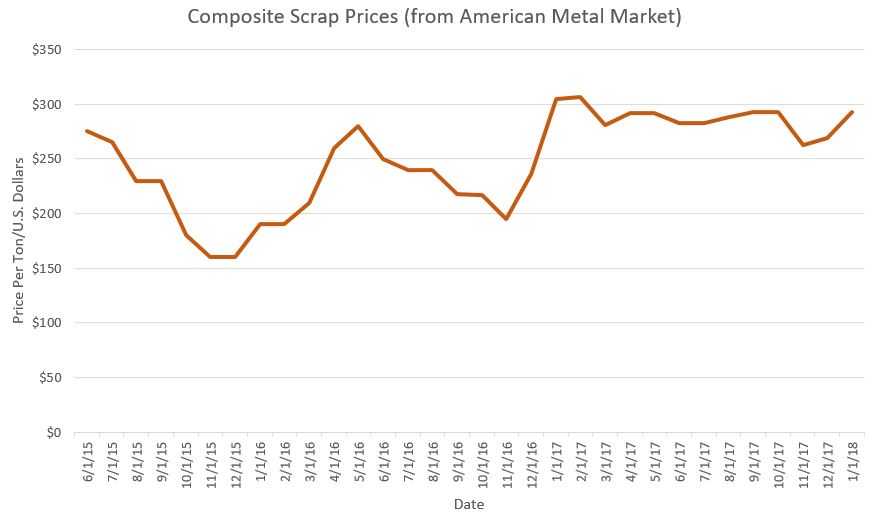 What Does the Future Hold?
SBCA will continue to monitor both softwood lumber and steel costs and report on any new information that provides insight for CM planning purposes.
SBCA's near term goal is to provide facts as they become available. Going forward, SBCA is working on a series of leading indicators that would provide metrics CMs can use to get a better feel for market conditions.    
Softwood lumber dispute background articles published by SBC Magazine: