Industry Mourns Passing of Hanover's Charles Meyers
Originally published by: Richmond Times-Dispatch — February 6, 2018

The following article was produced and published by the source linked to above, who is solely responsible for its content. SBC Magazine is publishing this story to raise awareness of information publicly available online and does not verify the accuracy of the author's claims. As a consequence, SBC cannot vouch for the validity of any facts, claims or opinions made in the article.
Editor's Note: Below is the published obituary for Charles Meyers, one of the original founders of Hanover Fabricators in 1962, which was purchased in 2003 and renamed Structural Technologies.  Ronnie Schwartz, a longtime employee of the company had this to say about Charles: "Charles was a longtime supporter of the WTCA, SBCA and TPI.  He lived, ate and breathed trusses.  I grew up living next door to him and his family and he hired me right out of high school in 1978 and I have been here since then so I know how much he loved trusses. Wood roof trusses were his life."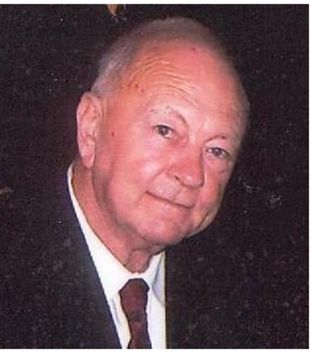 MEYERS, Charles Edward Jr., 79, of Glen Allen, passed away peacefully February 4, 2018. Born July 27, 1938, he was the son of the late Charles E. Meyers Sr. and Janie Ruth Meyers. He is survived by his wife of 61 years, Evelyn H. Meyers; and his children, Norman Meyers Sr. (Rose), Linda Goodman (Lance), Elizabeth Parrish (Randy) and James Meyers; 10 grandchildren, five great-grandchildren and three stepgrandchildren; a brother, Vernon Meyers; two brothers-in-law and five sisters-in-law. Charles was a retired, part owner/operator of Hanover Fabricators for 47 years. He enjoyed riding his motorcycle, boating, camping, family gatherings at his river home on the Mattaponi and shooting pool with his brother. He also enjoyed Sunday breakfast out with his wife and riding his four-wheeler around his property. The family will receive friends Thursday, February 8, 2018, 2 to 4 and 6 to 8 p.m., at Bliley's-Staples Mill, 8510 Staples Mill Rd., where a Celebration of Life will be held on Friday, February 9, at 1 p.m. Interment will follow in Signal Hill Memorial Park.