Framers Share Best Practices & Knowledge at Expo
by Kevin Kutschenreuter
On February 14, NFC held a regional meeting in conjunction with Contractor's Day at the Lumber & Building Materials Expo in Providence, Rhode Island. The meeting featured a number of informative presentations from guest speakers who discussed lumber prices, current market trends, and new framing products.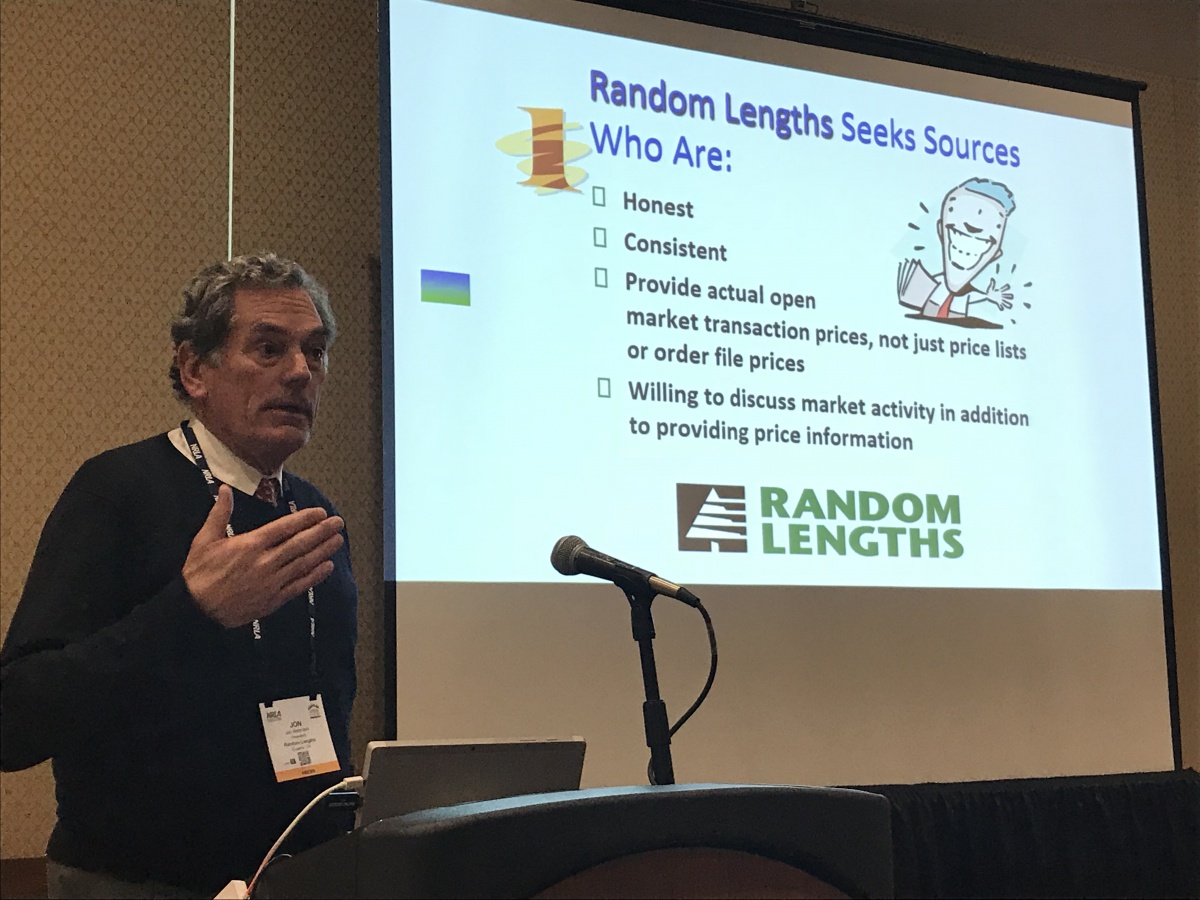 Scott Stevens, NFC board member who also presented at the meeting, was impressed with the talent of the guest speakers. He particularly called out the presentation by Jon Anderson (pictured at right), owner and publisher of Random Lengths, calling Jon a "marvelous presenter." Jon discussed the work his publication does in reporting lumber and provided data on historical lumber market trends. NFC president Ken Shifflett found Jon's comparison of historical trends to what is currently happening in the marketplace particularly interesting. Ken recounted, "He covered the…history [of the industry] for the past probably 15-20 years. [He discussed] what the normal trends have been in the industry depending on the time of the year, and 2017 going into 2018 really did not follow those trends."
Jon also addressed how market trends are affecting saw mills, particularly the obstacles saw mills are facing from a labor shortage. Recounting Jon's presentation, Scott said, "One of the things that really jumped out at me was, he told a story about a saw mill in Oregon, where they had a position for someone to run a machine that picks the lumber out of the forest and sets it on a truck -  a $75,000 a year job, and it took the saw mill a year to fill that position." Scott said Jon's presentation effectively highlighted that "some of the challenges in the lumber world are high-skill labor driven."
Mike Welch of Habitat for Humanity also presented on Habitat's upcoming Home Builder's Blitz and discussed NFC's planned involvement in the event.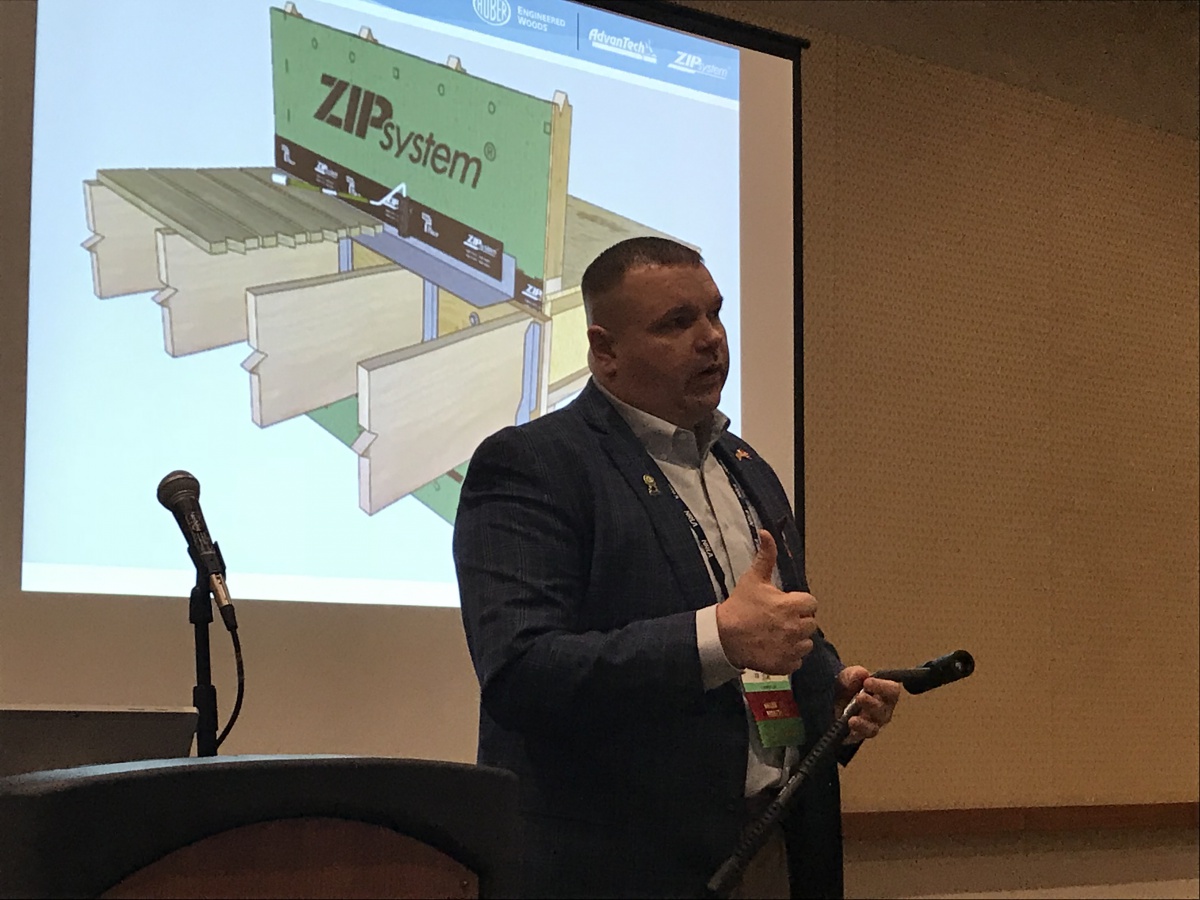 In addition, Scott remarked that presenters Rick Rakoczy from Hoover Treated Wood Products and Mike Duval (pictured at left) from Huber Engineered Woods "did top notch presentations for their products." Scott was particularly excited about a Huber product that was discussed, a detailed submittal package that framers can use when working on ZIP wall systems.
NFC thanks the speakers for more than two hours of high-quality presentations. Members look forward to gaining the same level of value at future meetings.