Thermoseal Launches 3 New Spray Foam Products
Originally published by: STL News — December 3, 2018

The following article was produced and published by the source linked to above, who is solely responsible for its content. SBC Magazine is publishing this story to raise awareness of information publicly available online and does not verify the accuracy of the author's claims. As a consequence, SBC cannot vouch for the validity of any facts, claims or opinions made in the article.
Thermoseal, llc , a leader in the spray foam industry and the manufacturer of Thermoseal brand spray foam insulation and coatings, announced today that after 4 years of research and development, it has launched 3 new spray foam insulation products including Thermoseal 360, Thermoseal 800 and Thermoseal ONE.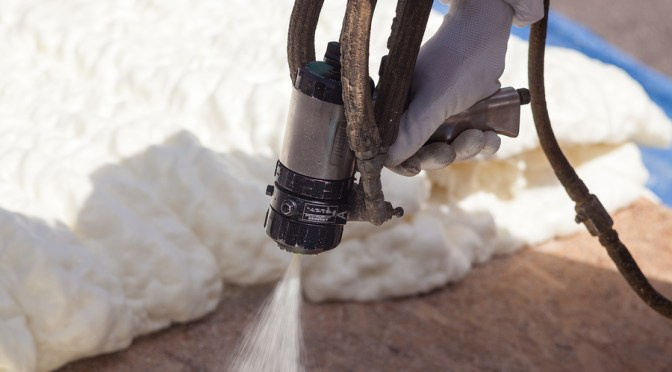 Thermoseal's objective was to improve its technology by offering the highest quality and highest coverage, most installer friendly spray foam products in the industry.
Thermoseal 360 is a new Ultra-High yield open cell spray foam insulation offering more than 20,000 Board Feet in coverage, while remaining simple to install, and providing one of the most consistent cell structures in the industry. Thermoseal 360 allows its customers to increase their profitability by roughly 25% over other traditional open cell spray foams due to its ultra-high yield.
Thermoseal 800 is a new Ultra-High R-Value open cell spray foam which is a dummy proof, no-mix, simple to install, open cell spray foam with superior cell structure. Thermoseal 800 will allow its installers to achieve an R-Value of 4.5 per inch, or R15 in a 2×4 wall which was not previously achievable by most open cell spray foams on the market.
Thermoseal ONE is a new Ultra-High yield, Ultra High R-Value, one pass, closed cell spray foam insulation that can be sprayed up to 7 inches in one pass. Thermoseal ONE offers an R-Value of 7.2 per inch making it one of the highest R-Value closed cell spray foams available on the market. Thermoseal ONE also passed the Hurricane Wind Uplift test which means it is approved for use in Hurricane zones across the USA.
"With the increased competition in the spray foam industry we realized that it was critical to stay one step ahead of the competition by offering products that will help our customers offer superior products and increase their profitability" said Richard Ettinger, General Manager of Thermoseal. "After 4 years of R&D we are very excited to be able to offer our customers these three new products."