JohnsManville Completes Expansion of TPO Production Line
Originally published by: Business Wire — November 7, 2018

The following article was produced and published by the source linked to above, who is solely responsible for its content. SBC Magazine is publishing this story to raise awareness of information publicly available online and does not verify the accuracy of the author's claims. As a consequence, SBC cannot vouch for the validity of any facts, claims or opinions made in the article.
Johns Manville (JM), a Berkshire Hathaway company and leading building products manufacturer, announced today the completion of a TPO expansion project in Scottsboro, Ala., to manufacture 12-foot-wide TPO roofing sheets. The announcement comes as the company celebrates the 10-year anniversary of its renowned TPO roofing product and production in Scottsboro, beginning in 2008.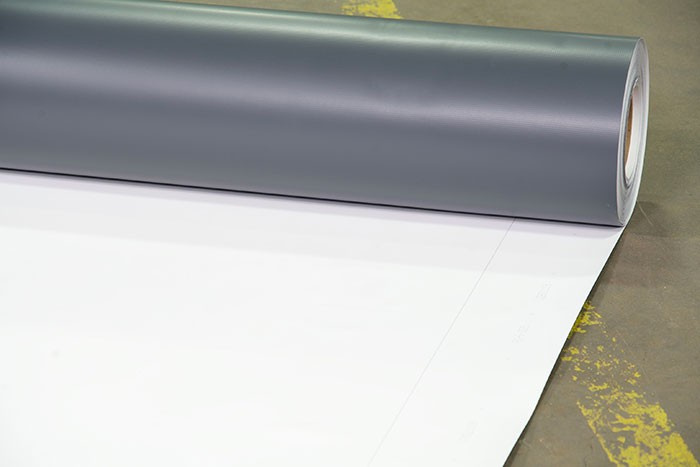 "We are proud of the performance with our TPO product line," said Joe Smith, president of Roofing Systems at Johns Manville. "Our Scottsboro manufacturing facility plays a vital role in ensuring product availability for our North American customers. This second production line increases capacity and our ability to develop products to meet the needs of commercial roofing contractors and distributors."
TPO is the fastest growing commercial roofing membrane in the U.S. Now, JM can offer 12-foot sheets and 6-foot sheets. The new production gives contractors working on commercial roofing projects more choices to meet their project needs.
"Our goal is always to offer best-in-class products to our customers and to meet their growing business needs," said Jennifer Ford-Smith, director of sales for JM Roofing Systems. "The 12-foot-wide TPO is a product that many customers have wanted to buy from JM. We are delighted to add the wider sheet to our broad portfolio of roofing products."
The expansion project to add a second production line will create more than 25 new jobs in Scottsboro. JM expects more jobs will be added in the coming years.

"This plant has been a dynamic part of the Scottsboro community since 2008," said Jeff Maxson, group plant manager-single ply for JM Roofing Systems. "A larger workforce means we have more opportunity to participate in state and local community activities. We have long enjoyed supporting local food banks, the American Cancer Society, Relay for Life and other important organizations in the community."
JM's 12-foot-wide TPO product will be available in all thicknesses – 45, 60 and 80 mils. The new, wider product became available in early July and is at distribution facilities across the country including Scottsboro, Ala.; Rockdale, Ill.; Hazelton, Penn.; Grand Prairie, Texas; and Tracy, Calif.
Posted on December 5, 2018 in