GP Breaks Ground on $130M SYP Mill in Georgia
Originally published by: Georgia Pacific — December 13, 2018

The following article was produced and published by the source linked to above, who is solely responsible for its content. SBC Magazine is publishing this story to raise awareness of information publicly available online and does not verify the accuracy of the author's claims. As a consequence, SBC cannot vouch for the validity of any facts, claims or opinions made in the article.
Earlier this year, we announced the construction of a new $135 million softwood lumber production facility in Warrenton, Georgia. Today, we celebrated with a groundbreaking with local community members, government representatives and Georgia‐Pacific employees.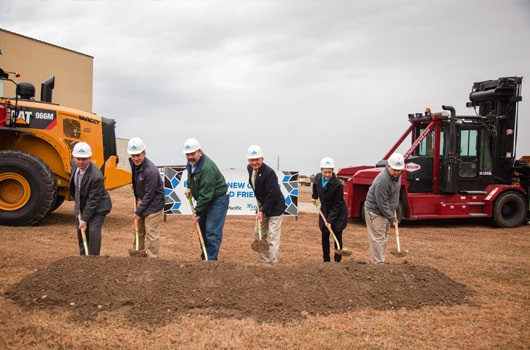 The new 340,000‐square foot facility will replace the current Warrenton plant, originally built in the early 1970s. This means that Georgia‐Pacific employees, along with 30 to 40 new employees, will together be operating the latest in manufacturing innovation.
"We have a great team at Warrenton and building a new state‐of‐the‐art facility on this site will make it competitive for years to come. The team has earned it," said Fritz Mason, vice president and general manager, Georgia-Pacific Lumber. 
Once in full production in spring 2019, this technologically advanced facility is set to receive approximately 185 truckloads of pine logs a day while producing approximately 350 million board‐feet of lumber per year. The new facility will produce more than three times what the existing facility is able to do.
The shovels in this groundbreaking ceremony represent more than just the physical construction underway, but they also symbolize the unearthing of even more potential in a great community we've enjoyed for decades.
Warrenton is the second of three new planned lumber mills Georgia‐Pacific has announced recently. The first mill built in Talladega, Alabama, officially kicked off production in November 2018, and the third facility in Albany, Georgia, is slated to begin operation in fourth-quarter 2019.