CM & Supplier Team Up to Reach 600 Students
Brian Johnson of Eastern Engineered Wood Products (EEWP) has been involved in the Capital Area Chapter of SBCA for many years.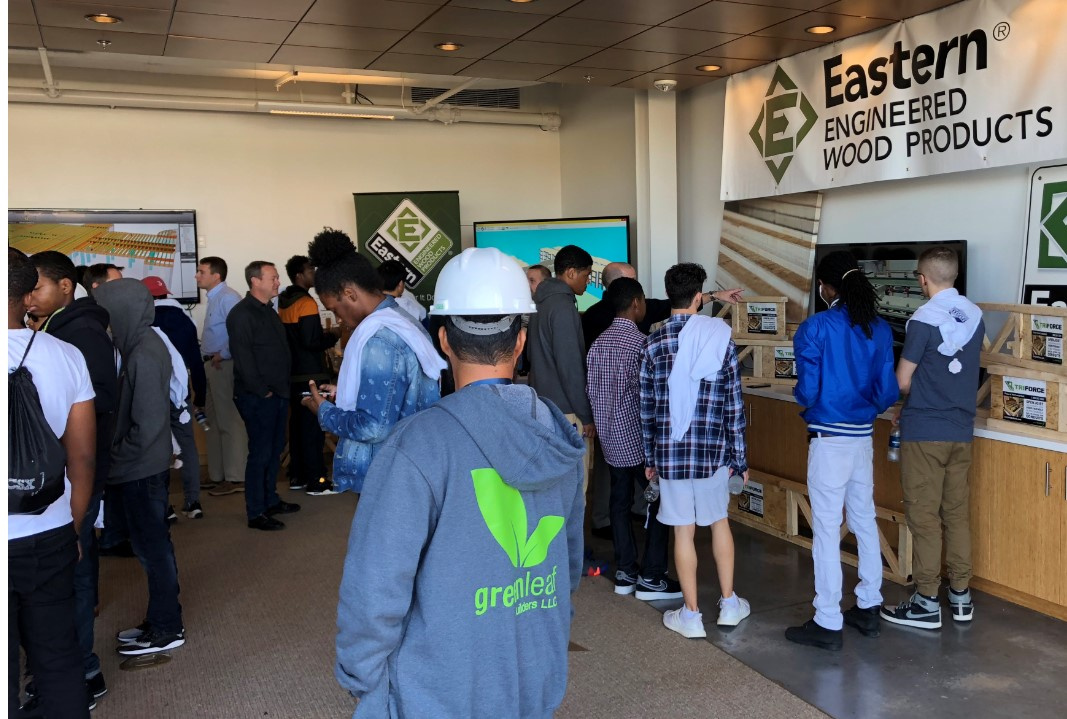 So when he began pulling together a group to be a part of his Tech Room at the HBA of Richmond's first Student Construction Conference, one of the first calls he made was to SBCA staff. Brian had heard about SBCA's Emerging Leaders Committee and thought it would be powerful to have a member of that group in the Tech Room talking to students. It just so happened that 24-year-old committee member Jared Dix of Apex Truss (Warsaw, Virginia) was more than happy to lend his youth and enthusiasm for the industry to the effort.
"The Tech Room was EEWP's idea to give the WOW affect when the students walked in," Brian explains. "Jared was our spokesperson in the room." Brian and Jared were also joined by component manufacturers from Homestead Building Systems (Bristow, Virginia), as well as representatives from MiTek and Weyerheauser Trus Joist.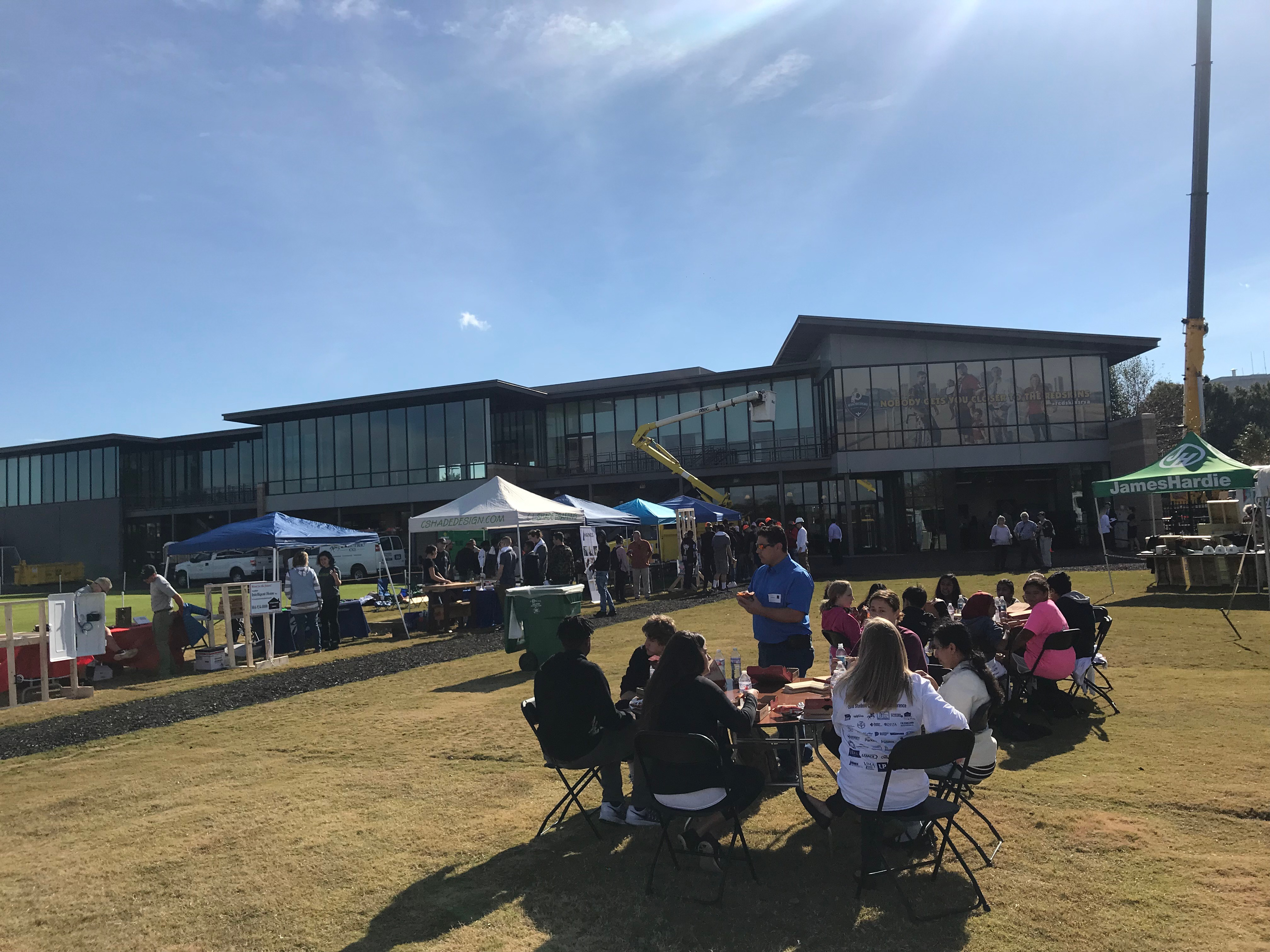 Held in the training facility conference room just off the playing field, the space was "a very professional setting" for all of the interactive vendor stations. The group demonstrated "different design software and videos displaying areas of structural design and automation (robotics) at the plants," says Brian. "Our message was that a student can go to a two-year community college and walk out with an architectural engineering degree and be designing in the components/EWP industry."
"The training center was a cool building for the event," says Jared. "This school district is starting career training in middle school. It was great to see students that young all the way through community college. There were most definitely a few stars that took serious interest in what we had to offer."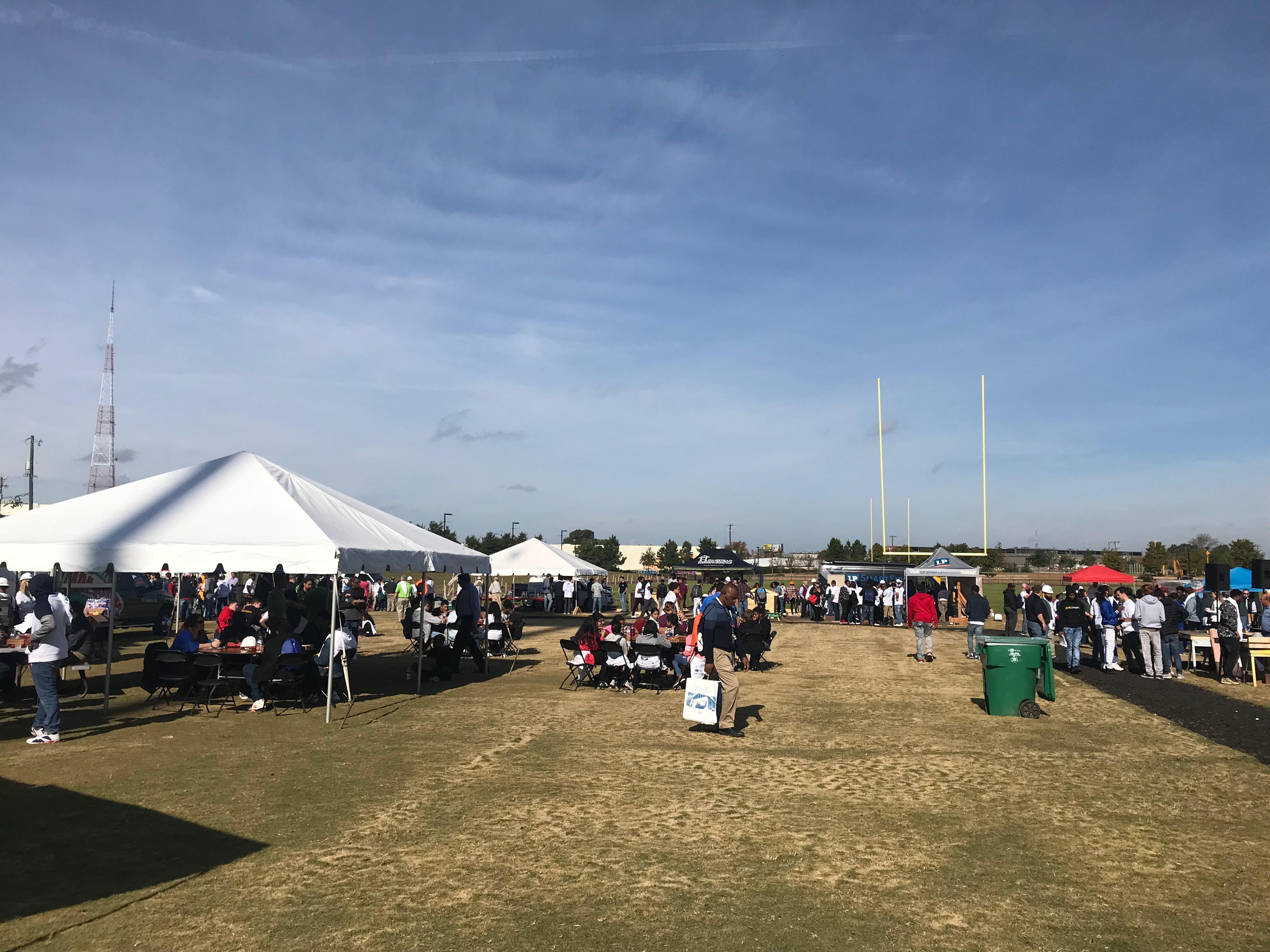 Jared also found the event beneficial for developing new relationships to take his workforce development efforts beyond the event and back to Apex, which is located in a "very rural" part of Virginia. He made a contact with the Henrico County Career and Technical Education (CTE) program that resulted in the opportunity to visit the house that is being built by students in the carpentry program at their Advanced Career Education Center. "The students build a house over the course of a couple of years with first and second year students doing the rough framing and older students learning how to do the finish work," Jared explains. "Apex will get involved by providing the trusses for their next project."
"It was a huge success!" Brian reports, as the event drew 600 students from four counties in the Richmond, Virginia area. Plans for a second Student Construction Conference are already in the works. "We are not stopping with this day in Richmond," says Brian.
Looking for more ideas on how to engage students in your local area? The Workforce Development section of SBCA's website features a variety of resources, including a video promoting the industry and several case studies that highlight the creative ways component manufacturers around the country are getting into schools and in front of young people with the career opportunities our industry has to offer. If you have questions, suggestions, or a story to share, please reach out at editor@sbcmag.info.