Canadian CM Reports 85.6% Revenue Growth
Originally published by: Global Newswire — October 18, 2018

The following article was produced and published by the source linked to above, who is solely responsible for its content. SBC Magazine is publishing this story to raise awareness of information publicly available online and does not verify the accuracy of the author's claims. As a consequence, SBC cannot vouch for the validity of any facts, claims or opinions made in the article.
Atlas Engineered Products Ltd. yesterday reported its financial results for the quarter ended August 31, 2018.
Q1 Financial Results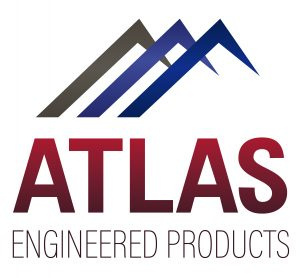 Overall revenue for the three months ended August 31, 2018 was a record high of $5,083,058, up from $2,739,058 for the previous year, representing an overall growth in revenue of 85.6% from the prior year.  Revenue for the three months ended August 31, 2018 from the Company's core business in Nanaimo, BC was $3,193,241, representing year-over-year organic growth of 17% from the three months ended August 31, 2017. Revenue from the Clinton, ON operations for the three months ended August 31, 2018 was $1,614,003 (2017 – $1,105,234 under operation by previous owners), representing year-over-year organic growth in the Clinton operations of 46.0%. The balance of revenues during the three months were provided by the Truebeam and Satellite plants.
Adjusted EBITDA for the three months ended August 31, 2018 was $399,535, representing an Adjusted EBITDA Margin of 8%, compared with $580,617 Adjusted EBITDA and 21% Adjusted EBITDA Margin for the prior period August 31, 2017 (See "Non-IFRS Financial Measures"). This was primarily due to an increase in G&A costs from the previous year resulting from investments in IT implementation, management, legal and accounting, real estate and equipment appraisal, and valuation services in connection with the Company's acquisition and integration activities.
Cost of sales for the three months ended August 31, 2018 was $3,703,037 compared to $1,999,026 for the three months ended August 31, 2017. Gross margins remained stable at 27.1%.
The Company recorded a net loss of $56,411 ($0.00 per share) for the three months ended August 31, 2018.
Mr. Guy Champagne, President of Atlas stated that "We had a strong start to the year, with first quarter 2018 revenue at record levels and operating results that are ahead of plan. I'm confident we can expect adjusted EBITDA margins to continue improving over the coming quarters as we execute on our M&A and integration strategy and the costs incurred to build infrastructure are overtaken by growth in contribution margin from operations.  Organic revenue growth continues to gain momentum in both key regions we operate in, and our acquisition strategy is proving out.
Appointment of Dirk Maritz to the Position of President and Chief Executive Officer to Lead Company Through Next Phase of Growth
The Board of Directors of Atlas Engineered Products is pleased to announce that following a diligent executive recruitment process, Atlas has appointed Dirk Maritz as its President and Chief Executive Officer. Mr. Maritz will assume his duties on November 5, 2018.
Dirk is a charismatic and visionary leader and change agent with over 15 years of proven experience as a CEO, VP and Director in large, complex, multi-industry companies.
Dirk joins Atlas from SMS Equipment Inc. (Canada) where he served since 2012. His most recent role with SMS Equipment in Canada demonstrates his ability to lead a highly complex and diverse multi-territory business, operate at the highest levels and significantly impact markets through consolidation and disruption strategies, break into new accounts and markets, and take advantage of technology and product innovation.
His previous roles as President & CEO with Tradelander & Fridgetech Services operating throughout Africa add further credence to his strengths as a leader who drives growth while building high performance teams that deliver profits, excellence in customer satisfaction, and operational excellence. In eight short years, he positioned these organizations to be industry and market leaders in their markets, growing revenues exponentially while improving bottom-line from break-even to a business rendering a 40%+ return on capital employed.
Don Hubbard (Atlas Board Chair), Hadi Abassi (Current CEO of Atlas) and Guy Champagne (Current President of Atlas) are unanimous in their welcome of Dirk to the Atlas team and are thrilled at having been able to attract such strong talent to lead the Company.
"As founder and CEO, I am tremendously proud of our entire Atlas family, the success of our Company to-date and our growth and expansion throughout North America," said Hadi Abassi.  "Atlas has reached a milestone and our next phase of growth demands having the right people in the right roles to capitalize on the significant opportunities that the Company is pursuing.   We are delighted to be working with Dirk and I'm confident we'll be well positioned to meet our objectives."
Mr. Abassi concluded, "I will continue to be closely involved with our Company to support and drive the priorities in line with sourcing and welcoming truss and engineered wood products company owners to the Atlas family as we maintain our commitment to the communities we operate in, and bringing our construction industry partners unparalleled excellence in service, product, and support."
Mr. Champagne said, "Dirk brings a strong background to our team from his experience at other companies where he was instrumental in providing leadership to help them achieve and sustain dramatic growth. He is an accomplished and proven corporate leader adept at developing strategy, building teams, inspiring excellence and generating results. I look forward to the impact he will bring to the performance and value of Atlas."
Don Hubbard stated, "Our business building efforts of the last year are gathering steam, and there is no better evidence of this than the talent we have been able to recruit to take Atlas to the next level."
Both Hadi Abassi and Guy Champagne will remain Directors of Atlas and continue to serve the Company as advisors.