BMC Commits $75M to Repurchasing Public Stock
Originally published by: BMC Stock Holdings — November 18, 2019

The following article was produced and published by the source linked to above, who is solely responsible for its content. SBC Magazine is publishing this story to raise awareness of information publicly available online and does not verify the accuracy of the author's claims. As a consequence, SBC cannot vouch for the validity of any facts, claims or opinions made in the article.
BMC Stock Holdings, Inc., one of the leading providers of diversified building products, services and innovative building solutions in the U.S. residential construction market, today announced that its board of directors has authorized a new stock repurchase program, under which the Company may repurchase up to $75 million of the Company's common shares outstanding.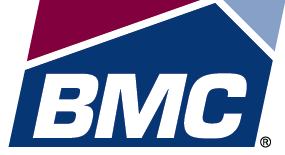 Dave Flitman, President and CEO of BMC, commented, "The authorization of a stock repurchase plan demonstrates our confidence in the continued strength and long-term growth prospects of our business and underscores our commitment to a balanced capital allocation strategy. We believe our strong balance sheet and cash flow provide us the flexibility to opportunistically return capital to our shareholders while continuing to invest in organic and inorganic growth opportunities, including product and service innovation, manufacturing automation and acquisitions to drive shareholder value."
Under the board's authorization, repurchases may be made at management's discretion from time to time on the open market, through privately negotiated transactions, or a combination of these and other methods. The repurchase program will expire on November 20, 2019or may be suspended or discontinued at any time.