Senators Introduce Bi-partisan Building Energy Conservation Bill
Originally published by: ASHRAE — August 6, 2018

The following article was produced and published by the source linked to above, who is solely responsible for its content. SBC Magazine is publishing this story to raise awareness of information publicly available online and does not verify the accuracy of the author's claims. As a consequence, SBC cannot vouch for the validity of any facts, claims or opinions made in the article.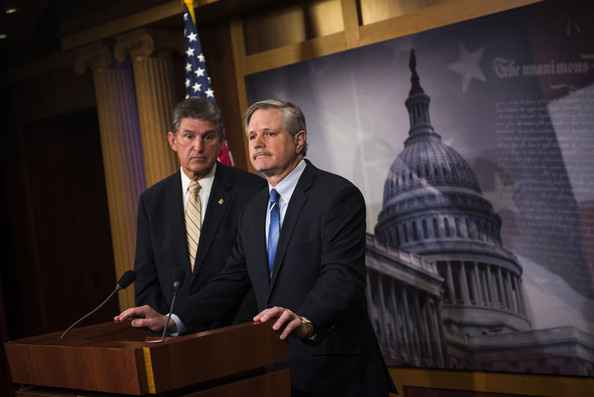 On July 27, Senators John Hoeven (R-ND) and Joe Manchin (D-WV) (pictured right to left) reintroduced S. 3295, "All-of-the-Above Federal Building Energy Conservation Act."
The bill would require existing buildings that have undergone a major renovation to be 30% more efficient than the most recent International Energy Conservation Code or ASHRAE 90.1 Standard which is already required by new federal buildings.
The bill would also increase energy efficiency in federal buildings by requiring energy managers to implement any energy or water saving measure that is life cycle cost-effective within two years of completing an evaluation. Reps. Buddy Carter (R-GA) and Gene Green (D-TX) introduced H.R. 6584, a companion bill in the House.