Framers Share How They Get Their Crews to Wear PPE
Wearing personal protective equipment (PPE) on the jobsite can mean the difference between going home safely or going to the emergency room. Despite the real safety advantages of PPE, and the fact that OSHA and even some work contracts require it, motivating employees and subcontractors to wear PPE can still present challenges. In addressing this issue, two framing business owners, Rich Reeser of Blue Valley Carpentry and Chris Tatge of Dynamic Construction, shared what they think are effective strategies for ensuring their framers are using PPE.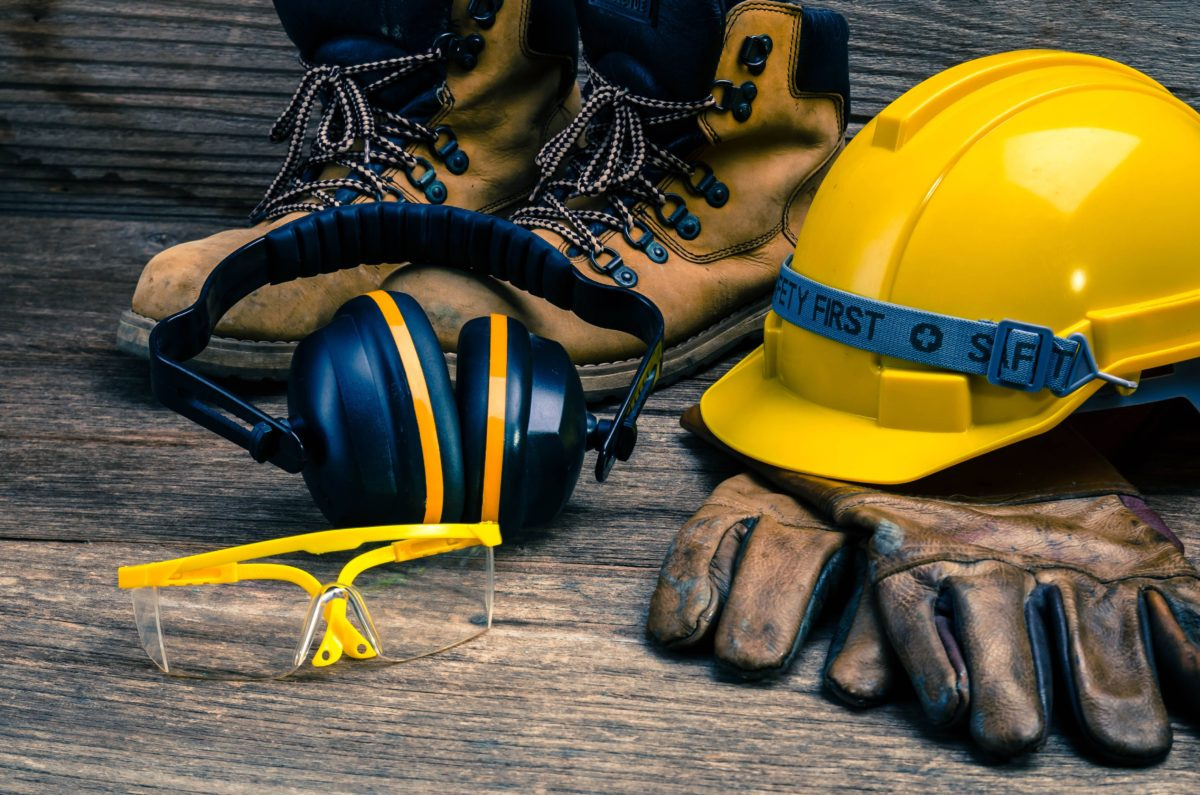 Both agreed that a holistic safety culture that starts from the top down is fundamental. "The reality is, the best way to get guys to use their PPE is to have a culture of safety," says Chris. He defines a safety culture as one in which framers are looking out for the safety of their coworkers because they first see a serious attitude toward it in their managers. "Keeping each other accountable, that makes a huge difference, and that absolutely comes from the top down. The attitude I have towards PPE with the foremen and the leaders that I deal with, that resonates with them," says Chris. Approaching PPE as "something that we do because we want to go home safely…that we're doing this because we're responsible, that makes all the difference," he adds.
Rich emphasized the importance of having consistent safety discussions to keep safety and PPE on the minds of framers. "I require my managers to have a weekly safety discussion," Rich says, and sees the safety record of a jobsite as a reflection of the manager's attention to safety and his example.
Aside from instilling a safety culture and providing constant reminders, Chris and Rich both employ monetary incentive techniques. Chris, who primarily works with subcontractors, will designate a certain amount of the contract total as an incentive for those who maintain a good safety record on the job. If the crew is unsafe and incurs a safety violation, Chris will instead use the designated funds to pay any fines. PPE is an important issue when it comes to Chris's work with subcontractors because workers failing to wear it can mean fines for him based on the terms of some of his contracts. As an example, Chris referred to one which included a "$100 per incident penalty for people not wearing safety glasses." When it comes to monetary incentives, Chris points out that while "you can't deduct money, you can give a bonus."
Rich uses a different financial incentive technique. On his jobsites, a PPE safety violation means that all work must stop so the issue can be addressed and discussed both with the individual responsible and the entire crew. "Most contract framing is done at the piece work rate. It is a rare day that an individual framer is getting paid by the hour, so these guys are paid by the footage they complete," Rich says, and points out that crews are therefore loathe to be required to stop work for safety reasons.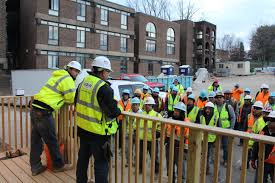 Telling stories about the real consequences of failing to wear PPE can also be an effective strategy. Chris says that he has seen numerous framers whose eyes were injured as a result of not wearing safety glasses. "Guys won't wear their safety glasses, get sawdust in their eyes or a sliver, and it won't do any serious damage, but when your cornea gets scratched, it feels like sandpaper in your eyes. It's incredibly uncomfortable, and it's very, very easily preventable." Telling these stories to framers during training sessions can be an effective way to incentivize compliance. When sharing them, Chris points out the effectiveness of emphasizing that "it was just a normal day, that nothing extraordinary was happening." Chris adds that telling stories can help get the framers themselves involved. "Other guys will chime in with their stories," he says. In addition, these sessions don't need to focus exclusively on the bad incidents. Chris says he has heard about numerous incidents of "a nail ricocheting and bouncing off of safety glasses." Emphasizing the effectiveness of PPE to prevent injuries as much as the consequences of not wearing it can also be helpful.
Rich will share stories of safety incidents and violations that he reads about in Faming News. He remembers sharing one article with his crews about a framer who was fined nearly $200,000 for a violation. Rich says that he "forwarded that to all my managers and I requested that they use that as this week's safety topic." He adds, "When we see articles, we discuss it with everyone, and I think that's a pretty good tool."
What are some strategies that you use to ensure your subcontractors or employees are using PPE? Let us know.