Fastenmaster Develops New Lateral Tension System
Originally published by: Deck Magazine — May 7, 2018

The following article was produced and published by the source linked to above, who is solely responsible for its content. SBC Magazine is publishing this story to raise awareness of information publicly available online and does not verify the accuracy of the author's claims. As a consequence, SBC cannot vouch for the validity of any facts, claims or opinions made in the article.
FastenMaster has a new metal connector that should make it easier to meet the prescriptive lateral load provision in the IRC.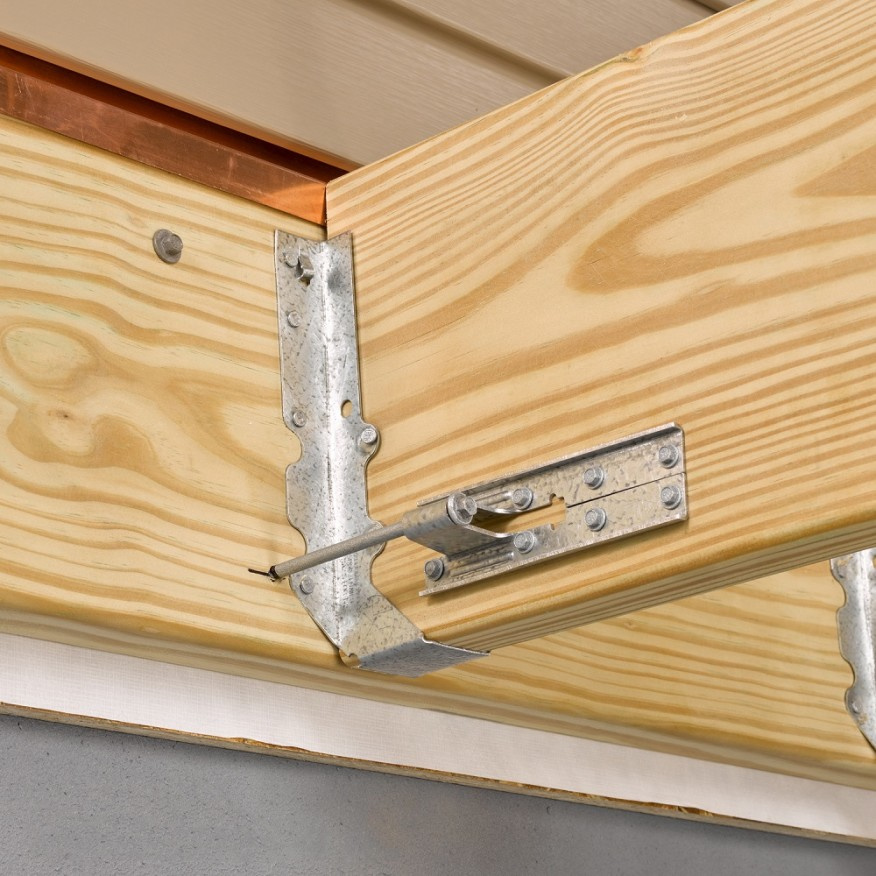 The company's Lateral Tension System consists of an LTS bracket, the fasteners needed to fasten the bracket to a deck joist, and a long tension transfer screw with 3 inches of thread, which is used to structurally connect the deck joist to a sill or wall plate or a wall stud. The system is designed to be installed from the outside of the house, following the detail shown in Figure 507.2.3(2) in the 2015 IRC, which calls for four connections between the deck framing and house framing, each capable of resisting 750-lb. tension loads.
A unique feature of the LTS system is that the long tension transfer screw can be installed first, and the bracket added later. A kit (good for one deck) consists of four LTS brackets, 32 bracket mounting screws, four tension transfer screws, and a pair of bits; it costs about $38. Fastenmaster.com.