Boise Cascade to Distribute Innovative Window Buck
Originally published by: Thermal Buck — August 1, 2018

The following article was produced and published by the source linked to above, who is solely responsible for its content. SBC Magazine is publishing this story to raise awareness of information publicly available online and does not verify the accuracy of the author's claims. As a consequence, SBC cannot vouch for the validity of any facts, claims or opinions made in the article.
BRINC Building Products, Inc. has expanded ThermalBuck distribution in the Greater Northeastern U.S. through Boise Cascade, a leading wholesale distributor (and manufacturer) of building materials for more than 50 years.
What started as a merger between two lumber companies back in 1957, Boise Cascade has grown into a powerhouse in the building materials industry, with gross sales over $1 billion in just the first quarter of 2018. Growth of Boise Cascade stock is currently outpacing the industry, with no signs of slowing.
Boise Cascade distributes a wide range of building materials from well known national brands such as Boral, Georgia Pacific, GCP Applied Technologies, Johns Manville, and Simpson Strong-Tie.
ThermalBuck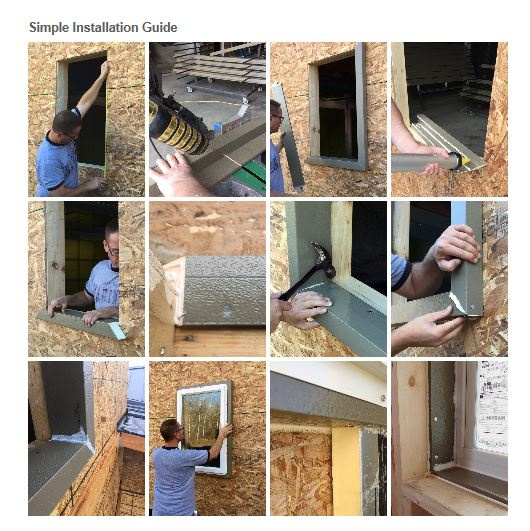 The timing couldn't be better, as use of continuous insulation continues to grow in New England.
Builders in this region have recognized the long-term cost savings associated with exterior insulation for years, and are all too familiar with the problems wood bucks introduce.
"Architects and builders have been so receptive to ThermalBuck because it's such a simple, effective solution to the challenges of installing windows with exterior insulation," said John Brooks, President of BRINC Building Products, Inc. However, there is always a learning curve with a new product, which is why BRINC has been selective about choosing retailers and distributors that offer ThermalBuck. 
"Not only were we impressed with their quick response times, but Boise Cascade offers it's customers outstanding installation training and support. The high standards that Boise Cascade exhibits were exactly what we were looking for to help meet the growing demand for ThermalBuck," continued Brooks.
Posted on August 8, 2018 in