Colorado Framer Finds Solution to Labor Woes
NFC member Rich Reeser is the owner of Blue Valley Carpentry based in Gunnison, Colorado, one of the largest framing companies in its region. Of course, founding a growing company of his own didn't happen overnight.
"I've been in the framing industry for 21 years," says Rich. His first experience in the industry was in the 1990s, when he was going to college in the state of Michigan where he grew up. Rich says, "I was fortunate to know a family friend growing up [who] was a large production framing contractor in Detroit. Through that connection, I got my first summer job as a framer in college and worked for him on and off. I played some college baseball, but…I had some shoulder problems that prevented me from playing any longer, so I started doing framing more than just [over] the summer."
Rich grew to enjoy framing over the course of his college career. He eventually graduated with a degree in industrial engineering and began working for a general contractor, but only for a short time. "I knew the whole time I wanted to get back working for a framing company," Rich says. Rich then decided to move to Colorado in fulfillment of his longtime dream. "I had a desire as a young guy [to leave] Michigan to move out West. [That] was my dream, and once I got there…I was looking for a framer to work for, and really didn't have any contacts or any way of finding large framing companies at that time. This was in the late 90s…There wasn't a lot of Googling, if you will, to find framing companies." Eventually Rich did find work. "I ended up meeting a gentleman in Summit county [Colorado] who [owned] a mid-sized framing company, and he was looking for someone like me to help his business grow…I was his general manager for six years." When the company started to consider downsizing, Rich decided "it was a good opportunity for me to go on my own…and kind of accelerate my career."
Rich founded Blue Valley Carpentry in 2006 and has worked there ever since. Rich says he enjoys a challenge, and as his company has grown, he has sought to take on more complicated projects. "I enjoy the challenges of my business, and taking on bigger, more challenging projects kind of has been my drive," he explains. This drive for challenge has led to Rich's work within the ski resort communities of Colorado. "I'm not a strictly multifamily framer. I do a lot of commercial and ski-industry type projects, whether they [are] really high-end residential homes or lodge buildings and condos and such that are located on ski resorts. Most projects tend to be a little more technical than apartment framing."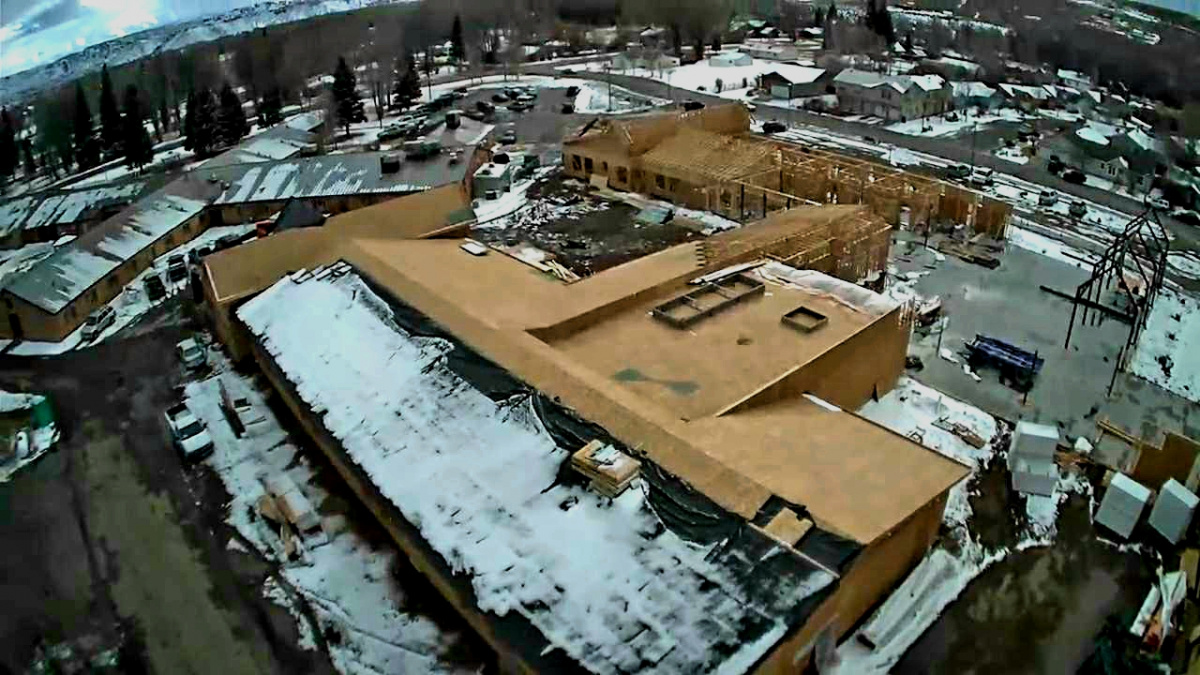 Addressing the Labor Shortage with Components
One of Rich's challenges, like that of many framers, has been finding enough qualified labor. This has led Rich to embrace componentized framing methods. He recognized that if "you want to do more work, you gotta do it with the resources you currently have." Making his own components has been the answer for Rich in many instances: "What I'm trying to do is maximize my production without bringing more bodies to the job."
However, Rich's approach to component manufacturing is a unique one, and could be called "mobile component framing." Rich manufactures wall panels and other components on the jobsite or in a plant he rents very near the jobsite. "What I do is I have portable wall panel equipment that I take to the jobsite location. I have a few of these portable setups, and since my work…is kind of all over the place, you know, we're working in Bozeman [and] Big Sky, Montana; Jackson, Wyoming, and throughout Western Colorado. I don't have…a plant or a shop…. We bring our wall panel equipment and our crews and our trailers to the project location and we rent houses for our crew and rent a shop building for our equipment if we need to, and I'm able to do wall panel framing very competitively [in] locations very close to the project, so I'm never really forced to truck wall panels. Usually, I'm right there either doing wall panels on the project site or have a shop building that we rented temporarily within a few miles from that project. [It] seems to be working very well for us. We've been doing this now for a couple years," Rich explains.
This approach has given Rich the opportunity to start projects earlier than he would be able to otherwise. "I'll have a crew start early just making header packages and wall packages of precut members [for] our wall framing. It gets us on site, say, a couple weeks before the project's really ready, and it gets us an opportunity to get some work done so when our contract schedule starts we're already ahead of the game."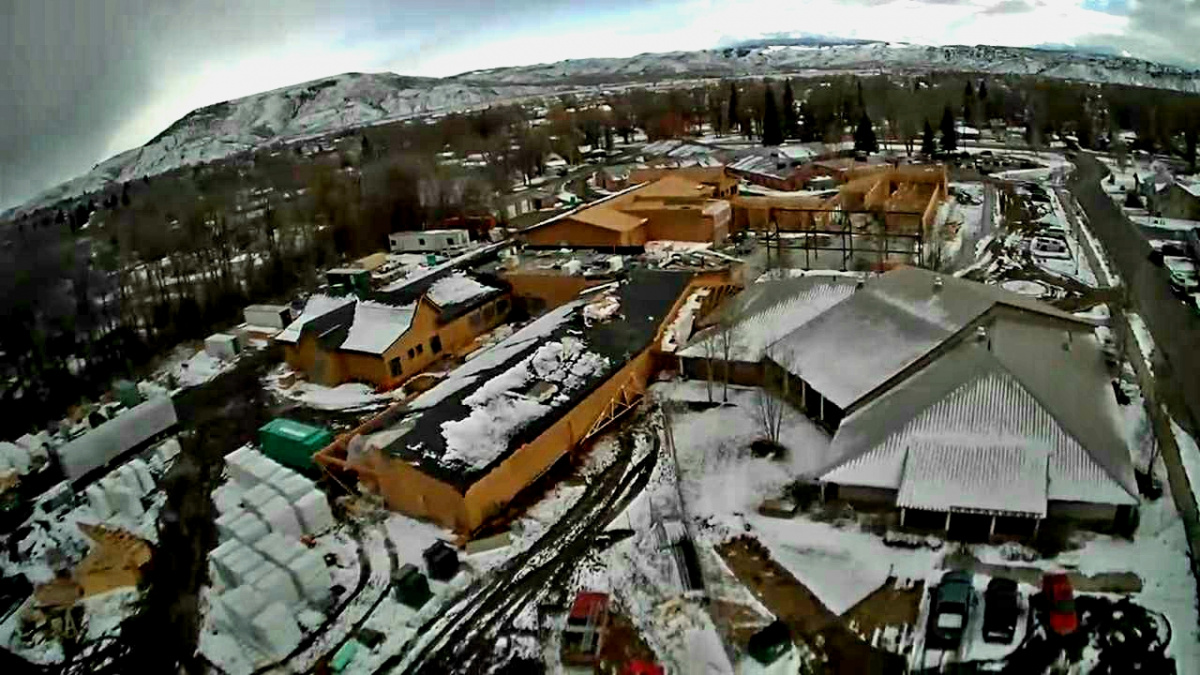 The National Framer's Council?
Rich has valued his NFC membership greatly, and says it has helped him manage a company that is growing in size. "In 2010 my company was 16 people, today it's…45, maybe 50 people," Rich explains. "At this point in my company's growth, I can't manage projects very efficiently anymore because I have many duties in my work week that have nothing to do with an individual project. It has more to do with managing my business."
In seeking mentorship and help in areas like managing a growing company, Rich began searching online.  "I came across [NFC] just by doing Google searches for networking [companies for framers]. At the time I joined [NFC], I was growing, but I had no companies to network with...I had a few conversations with Kenny [Shiffett] with Ace Carpentry and Scott Stevens at Modu-Tech." Those initial conversations were of great value to Rich. "I really kind of picked their brain[s]."
Rich says he has seeks to get other framers to join NFC and explains that the largest benefit NFC offers is "an arena where framers can discuss the challenges of our industry. Rich adds that "the educational resources as well as the safety program resources and training and techniques that are available to us from the NFC would benefit any framing contractor. So I don't understand why anybody that's a framing contractor wouldn't join [NFC]. It's just a wonderful group of people that have hundreds of years of experience, and they're sharing that experience with others."