Summer Job to Design Manager: A Next Gen CM's Career Path
Originally published by: SBCA — September 11, 2017

The following article was produced and published by the source linked to above, who is solely responsible for its content. SBC Magazine is publishing this story to raise awareness of information publicly available online and does not verify the accuracy of the author's claims. As a consequence, SBC cannot vouch for the validity of any facts, claims or opinions made in the article.
As SBCA focuses on the ongoing development of leaders, we will be introducing members of the emerging leaders committee through articles in Industry News and social media posts. Look for these individuals at the BCMC show in Omaha – hosting the Casino Game Night on Tuesday evening, leading some of the educational sessions on Wednesday morning and welcoming conversation in SBCA's booth on the show floor. Take a few minutes to learn more about their experiences in the industry and the value they find in participating in SBCA.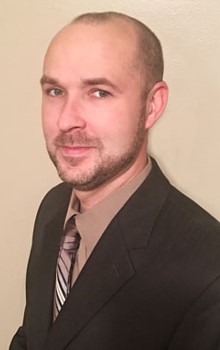 In 1996, Dallas Austin took a summer position at his local building materials yard – Big C Lumber in Elkhart, Indiana. Throughout high school he had taken every design and drafting class available with the intent of going to Purdue to study architecture. "I started out helping customers load concrete and 2x4's in the service drive. After a bit I started building loads in the yard, and acquired my CDL for deliveries," he remembers. "School got postponed a year and then didn't pan out, but I was happy to be making money and loved the company."
When a position in the corporate estimating department opened in 1999, he was "excited for a chance to get some blueprints in front of me again." Twenty-one years later, with countless EWP and residential blueprint designs, the company's truss plant acquisition and a major recession behind him, Austin is now the design manager for Big C Structural Building Components in Dowagiac, Michigan. What's the most rewarding part of his current position? "I am fortunate to have a window facing the main entrance gate, so I see all the raw materials arrive on trucks and our Big C trucks leaving the yard with finished products for projects in our area," he explains. "It makes me proud to know our whole team designed and manufactured those raw materials into quality building products."
While many younger career seekers today seem to have their sights on big trendy companies, Austin appreciates the benefits of working for a smaller, locally-owned company: "In my twenty plus years I have made hundreds of deliveries and had tens of thousands of prints cross my desk, it is very rewarding to see all those finished buildings getting used in our communities, in some cases using those same buildings myself." Austin is also quick to point out the "huge advancements in technology" in this industry and reminds the next generation that "many opportunities for developing and managing new technologies can be found" in a career in this component manufacturing.
Austin's experiences in the industry have also been shaped by his decision to become involved with SBCA. While knowledgeable about design, codes, and loading, he confesses that as the manager of a new manufacturing facility, he was "seriously lacking in about every other function of our industry." Without anyone else to turn to for experience, SBCA "has filled a great void" for Austin.
A recent example was top of mind for Austin as he recalled the plant tour held as part of SBCA's June Open Quarterly Meeting. While he was walking through the design department, "I noticed that none of the Truss Technicians had blueprints on their desks." When he asked their design manager about it that evening, he found out that they were using a special PDF program. "He took a lot of time telling me about the benefits of using it, and after some research I realized it was the way to go," says Austin. "We have upgraded all of our designers to 40" 3rd monitors, we no longer plot drawings, and there are tons of awesome tools we can use that were never going to be available with ink on paper. The ROI is fast, it's improving our efficiency, and the designers are generating less errors."
"Without the networking and resources of our association," he says, "I believe our location would not be as successful and profitable as it is today."
What does your business stand to gain by spending more time with your peers? Find out at BCMC 2017 in Omaha or at SBCA meetings throughout the year.