From Floor Trusses to IT: CM Focuses on Problem Solving
Originally published by: SBCA — September 25, 2017

The following article was produced and published by the source linked to above, who is solely responsible for its content. SBC Magazine is publishing this story to raise awareness of information publicly available online and does not verify the accuracy of the author's claims. As a consequence, SBC cannot vouch for the validity of any facts, claims or opinions made in the article.
As SBCA focuses on the ongoing development of leaders, we will be introducing members of the emerging leaders committeethrough articles in Industry News and social media posts. Look for these individuals at the BCMC show in Omaha – hosting the Casino Game Night on Tuesday evening, leading some of the educational sessions on Wednesday morning and welcoming conversation in SBCA's booth on the show floor. Take a few minutes to learn more about their experiences in the industry and the value they find in participating in SBCA.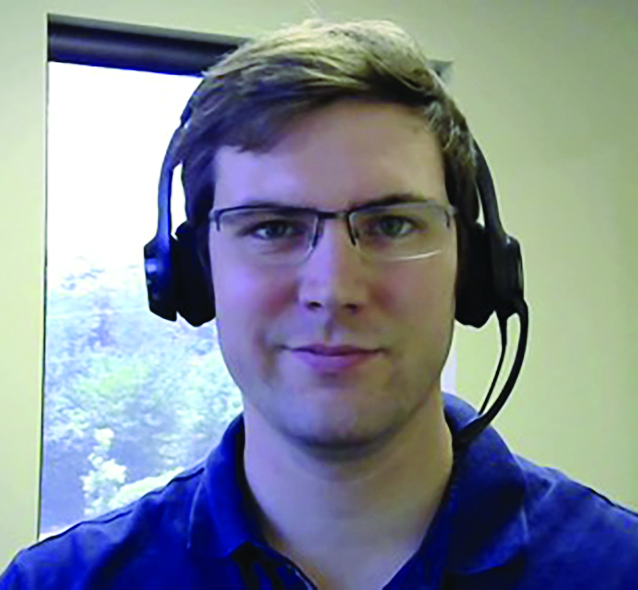 John Holland grew up in the truss industry, and at the early age of 13 his father, Dan, started him working on the floor truss line. After two weeks, John decided he would rather contribute in other ways. "My father always said 'dress for the job you want, not the job you have.' So at the start of my third week I came to work dressed like him." His dad got the message, and while it took a few more years to transition fully into his role as head of software engineering and IT, he did get to start working in the office earlier than his dad had originally intended.
Interestingly, while John learned a lot about the industry at an early age, he didn't always plan on pursuing a career in it. "After graduating from college, I had a job lined up at Google." But Dan understood his son's passion and gave him an offer he didn't want to refuse.  It tied in with what John sees as the most rewarding part of his job responsibilities, "The truss industry has a lot of problems to solve, so no matter what you're doing you're usually being asked to solve a problem that directly affects the company's bottom line. Having the ability to discover and implement those kinds of solutions is highly gratifying."
John has also found that being involved in SBCA brings its own rewards. "I love being able to sit down with people who do what I do throughout the industry. Sometimes they've already solved a problem I'm struggling with and then I get to go back to the company and look like a hero."  When asked about the last time that happened, John pointed to a recent conversation about virtualization. "Our company was considering the move to virtualized servers and desktops. I was on the fence until I talked to another IT professional in our industry whose company had already made the switch." They not only helped quantify the benefits, they also helped John understand the challenges and limitations so he could be prepared for them. "It allowed us to be very realistic as we planned our implementation process."
What does your business stand to gain by getting more involved with SBCA? Find out at BCMC 2017 in Omaha or at SBCA meetings throughout the year.