CompuTrus Founder Bill Turnbull Passes Unexpectedly
We regret to announce William "Bill" Turnbull passed away unexpectedly last Monday, September 11, 2017.
Bill became well known in the metal connector plate business as president of Truswal West. Bill went on to found CompuTrus, Inc. in 1984, providing component manufacturers in the 13 western states with connecter plates, software and engineering services. In 2009 CompuTrus, Inc. was purchased by MiTek Industries. Bill was known as a reliable partner to component manufacturers across the country to help them innovate component framing solutions. He also served as president of the Truss Plate Institute in 2004. In the picture below, Bill (seated at right) joined SBCA president Dan Holland (seated at left) in signing the joint copyright and publishing agreement.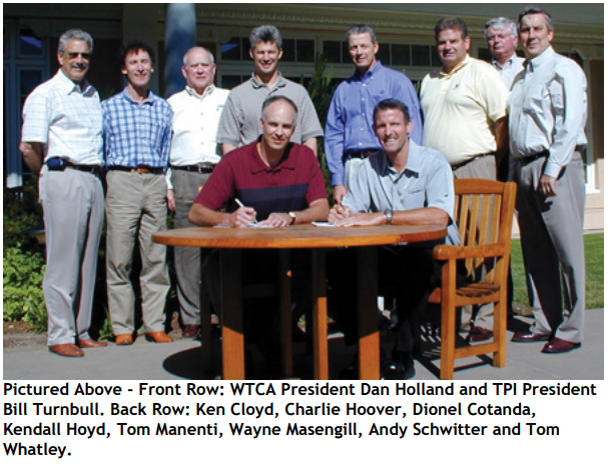 "He was unbelievably competitive," said friend Ken Cloyd, California TrusFrame, LLC. "But he was also really humble when it came to business. He was so devoted to his customers and felt that ultimately their success was his success."
As more information becomes available, we will share it in SBC Industry News. If you have memories of Bill, please share them with us.