Mid-Atlantic Framers Compare Their Business Practices
The most recent Mid-Atlantic Regional meeting of the NFC had it all. "Really good demonstrations of how to get our crews trained [on OSHA's new silica standard]," noted Rich Reeser of Blue Valley Carpentry. "Good networking with other companies."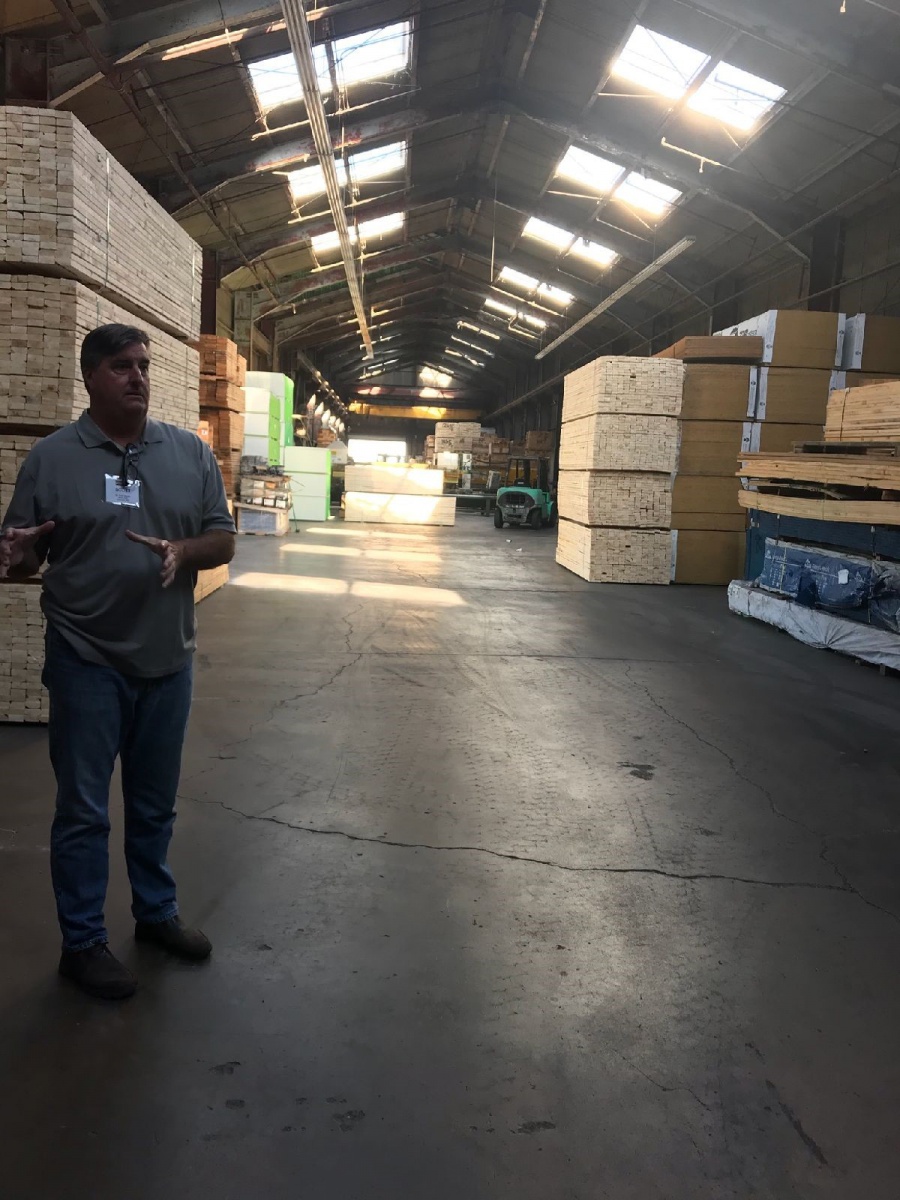 Like previous NFC gatherings, this meeting "really hit all the important topics," added Pedro Loureiro of All-Tech. "We talk about safety. We talk about best practices – not only safety, but quality. And we talk about developments that affect our industry." Like the silica standard. "That was just rolled out," said Loureiro, "so it was very valuable to get the information I need to better prepare and protect my company." The day was a great use of their time, Reeser and Loureiro agreed. "We get on a conference call once a month or so," Loureiro explained, "but it's always good to see the gang."
The in-person connection – and the kinds of conversations that only happen face-to-face – are what prompted Loureiro to take the two-hour train ride from his home base in New Jersey to the Modu Tech offices in Baltimore, Maryland, where fellow NFC board member Scott Stevens hosted the latest regional meeting. "Believe it or not, I got a lot done!" Loureiro said. With administrative work to do but no office distractions, the quiet car on the train was perfect. "It was a very productive day. I got a lot done for my company. It was great." Loureiro said he ended the day "pumped up, energized."
The energy of camaraderie and eye contact is also what prompted Reeser to make the trip – all the way from Colorado. He said he'd been wanting to attend an NFC event but "they're usually nowhere near one of my locations. It just worked out this time that I could get out of town." The cross-country flight was a chance not only to do some sight-seeing, but also to connect with NFC Executive Director Chris Tatge. With a similarly-sized business and a comparable mix of projects, "his challenges are a lot like mine," Reeser explained. "We have a lot of parallels in our business."
Still, the opportunity to compare notes with those in a different situation was also not to be missed. "Learning from the bigger East Coast companies on how they manage," was extremely helpful, Reeser said. Even at different sizes, the same principles apply to Blue Valley Carpentry as apply to the big NFC member companies. "Other guys have new ideas and different challenges," Reeser explained. "They're able to 'engineer' their project site to make it work for them, so it's really interesting to see what other people have to deal with." The meetings are a perfect chance to take good notes, he added. "Because it's just a matter of time until I'll have a similar challenge on one my projects."
For a company with an eye on the future, the wide range of topics covered at NFC's regional meetings provides a lot of eye-openers. Reeser cites the silica standard as an example – it doesn't apply much to the work he's doing today, but he knows that could change as his company grows or his scope of work changes. Even if neither happens immediately, the standard might still have an impact. His jobsites are now open to inspection whenever "an OSHA inspector is driving by and seeing a big cloud of dust. It's just one more thing in our industry that we need to be aware of and learn about."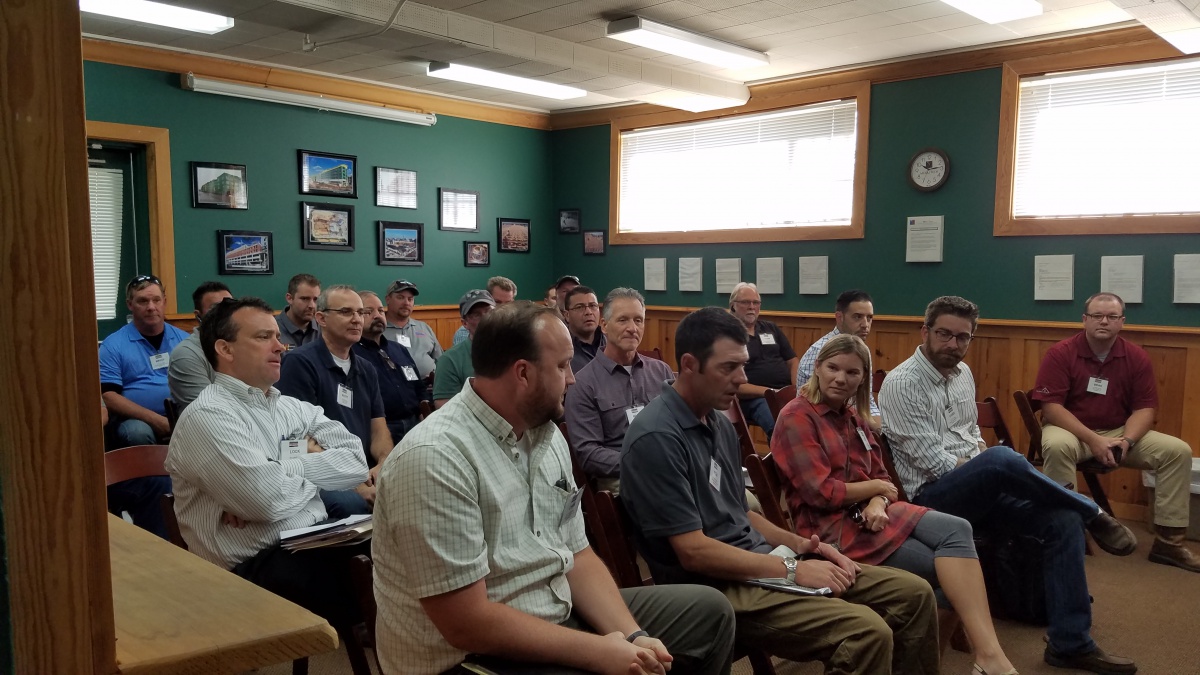 Beyond day-to-day practicalities, there's also a lot to be said for the peace of mind that comes from networking and getting reassurance that you're on par with the rest of the industry. "What really made me commit," Reeser said, was the chance to talk insurance. "Our company has grown quite a bit, and I've changed how much insurance I've needed," he explained. Talking to others who, like him, work across state lines, made him confident that his rates weren't out of line with what others are being offered.
It's a type of conversation he'd like to be able to have with others in his local market. "It's still a little bit Wild West" in Colorado, he said. With so much framing work happening, "a lot of crews come and go, and there aren't these large companies that really network with each other." A less stable company structure means less involvement on the local level and less of the mentoring that he was able to find on the East Coast, where the leadership of well-established companies is making time to pass knowledge along to younger business owners.
Still, Reeser is hopeful that the NFC can grow in the West. "I'm always mentioning it to people in my projects," he said, and he's ready to attend another NFC meeting, "anytime I can make it," even if that involves some travel.
If he's looking for another excuse to visit the East Coast, Pedro Loureiro is working to arrange one. "I'm trying to set up something for early next year for us to host one of these meetings," he said. He's also working to give framers around the country a chance to engage with their markets without having to go too far. "We're working with the NFC to establish a national relationship with Youth Build USA and Habitat for Humanity," he said. "There's a lot of stuff, a lot of great ideas in the pipeline."