Do You See Anything Wrong with These Pictures?
Look at the bracing used during the installation of these roof trusses: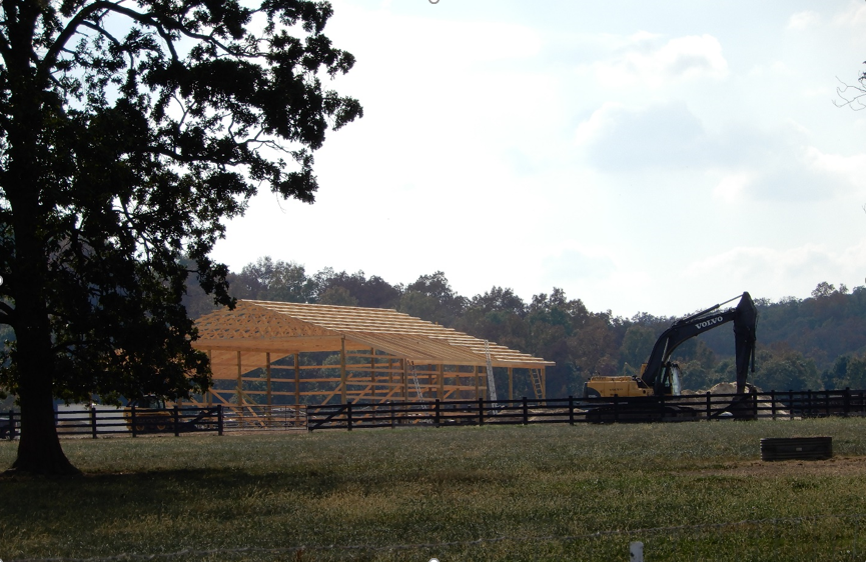 How much temporary bracing should the set of trusses in the picture need? According to the BCSI booklet, the answer should look something like the illustration below in the "up to 60'" segment.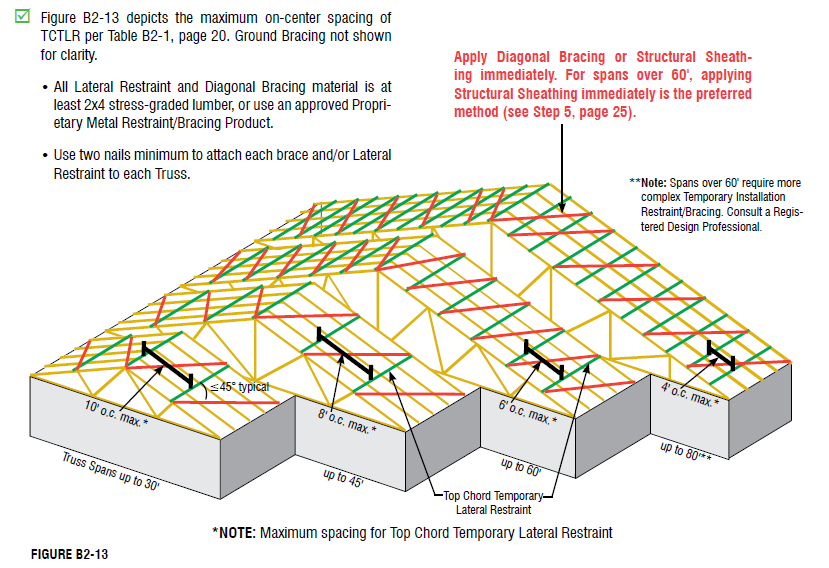 However, the bracing in the field is typically closer to what is seen in the photos, right?
At the BCMC show in Omaha, SBCA will be setting up two roof truss systems comprised of five identical 50-foot trusses. One truss system will be fully braced according to the guidance provided in the BCSI booklet. The other truss system will have bracing within the web-member plane only. Attendees will have an opportunity to walk on the system and get a feel for the truss stability of each bracing approach.
Please make your way to the BCMC showfloor and stop by for a tour and conversation regarding BCSI and the future of bracing.