Photos & Charts: BCMC Numbers Reflect Growing Industry
Looking back over his week in Omaha, Steve Stroder (California TrusFrame) said, "I've been in the industry for a long time and this was probably the best BCMC show I have ever attended." By the numbers, it was certainly a show where the floor size, number of attendees and participation in the events off the floor underscored the role BCMC plays in helping our industry grow.
46,300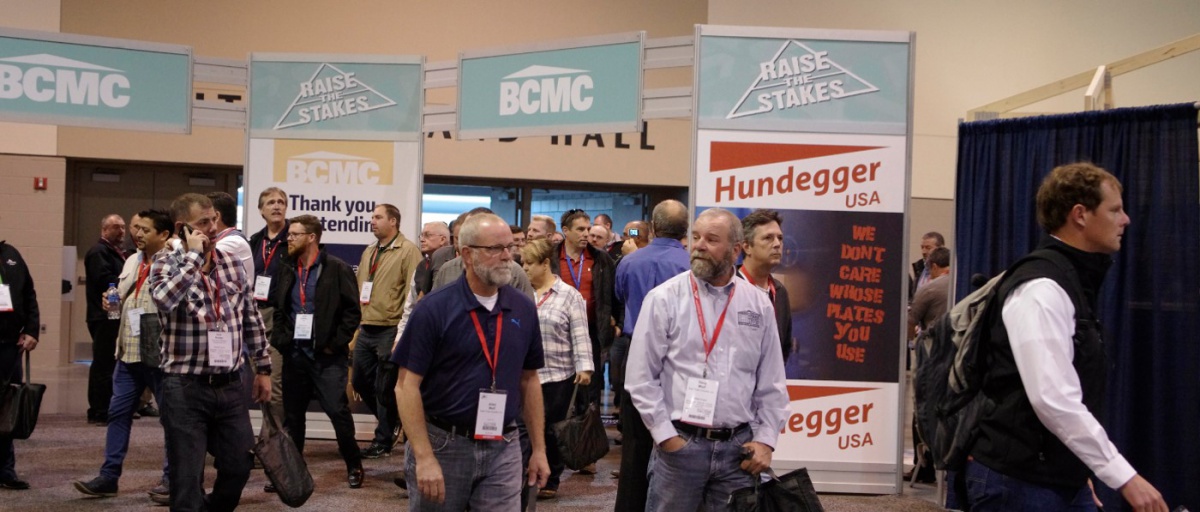 The show floor contained 46,300 square feet of exhibitor activity that highlighted the innovation and ingenuity that is the heart of our industry. "The show floor was an exciting place to be this year," said Jack Dermer (American Truss Systems). "From the great ideas our exhibitors shared to the bracing demonstration to the learning labs, there was a lot of ideas being shared."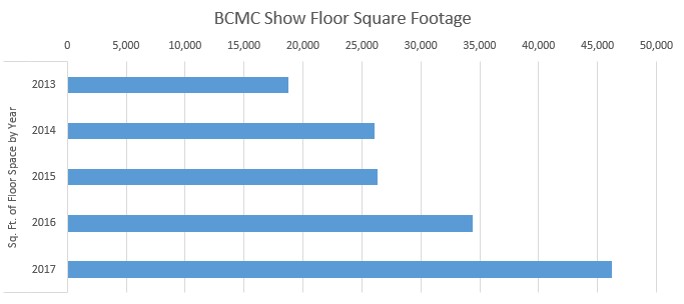 1503
Registrations at BCMC surged this year with 1503, which is increase of almost ten percent over BCMC 2016 in Knoxville, TN.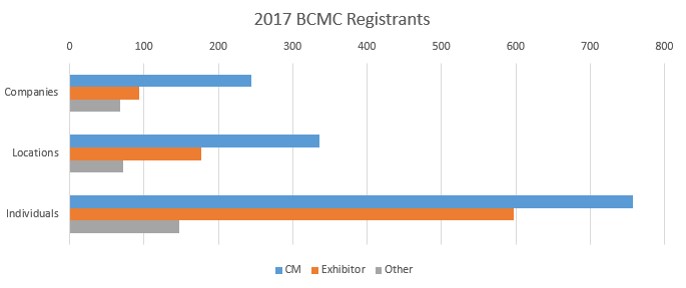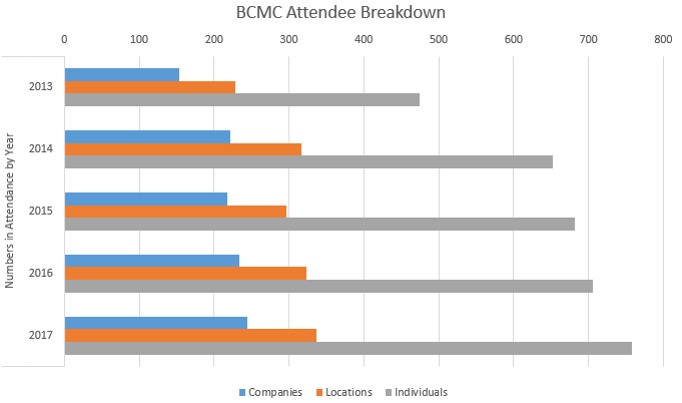 75
Seventy-five percent of BCMC attendees over the past five years have been decision makers for their companies.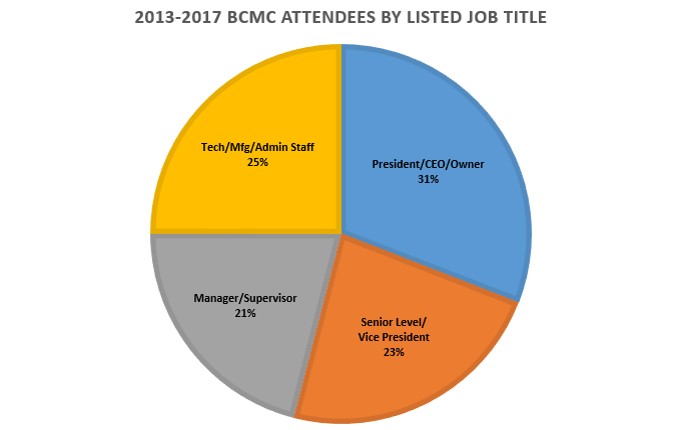 420

The BCMC kick off session had over 420 attendees, the biggest crowd since 2007. Marketing guru Ryan Estis got the crowd pumped up and ready for the week.
Jim Finkenhoefer took the gavel from Jack Dermer and assumed his role as president of SBCA for the coming year.  The Emerging Leaders committee also took the stage to let everyone know about their efforts to draw more young people into the industry. Rick Parrino (Plum Building Systems) noticed the impact of the emerging leaders at BCMC, "From the Casino Night to seeing them lead groups of community college students around the show floor, I was impressed with all the work they put into the show."
340

The Economic Forecast had the largest attendance (340) in BCMC history. Attendance at the many education sessions was heavy on both Wednesday and Thursday.  "I really liked the different formats of the sessions," said Dallas Austin (Big C Lumber). "The combination of presentations with panels and Q&A sessions worked really well to get the audience engaged in the topics."
127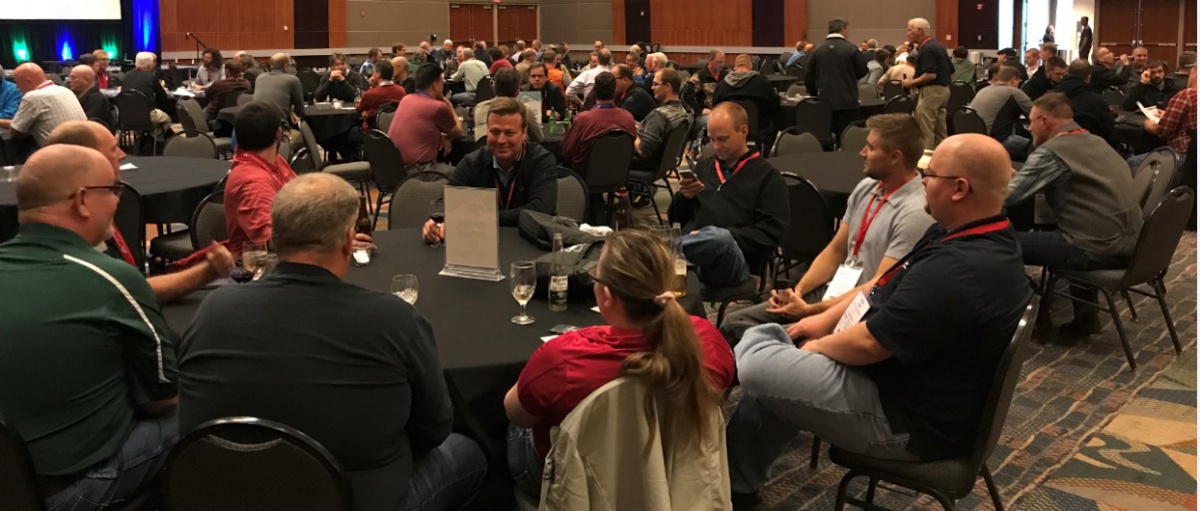 The industry roundtables were brought back to BCMC last year, and this year 127 people engaged in discussions focused on sharing best practices for dealing with issues ranging from material handling to workforce development. Jess Lohse (Rocky Mountain Truss) said, "The roundtables were well attended because they are a great opportunity to get valuable information. I look forward to seeing this event continue to grow."
BCMC Committee co-chair Jay Halteman (Wood Truss Systems) felt Omaha was a perfect fit for the BCMC show, "It was clear by the amount of drive-in traffic that Omaha is a great location to hold the show.  It was also clear Omaha was glad to have us by the number of welcome signs we saw on restaurants and businesses throughout the city."
Wtihout a doubt, the industry Raised the Stakes in Omaha!