Get It in Gear: Join the Tour de Omaha in BCMC!
Originally published by: BCMC — March 13, 2017

The following article was produced and published by the source linked to above, who is solely responsible for its content. SBC Magazine is publishing this story to raise awareness of information publicly available online and does not verify the accuracy of the author's claims. As a consequence, SBC cannot vouch for the validity of any facts, claims or opinions made in the article.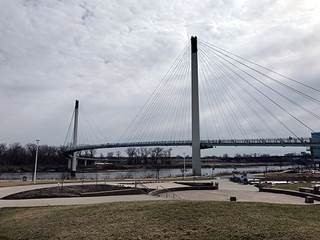 Omaha is a cyclist's dream city with nearly unlimited paved trail possibilities!  As a consequence, a small group of component manufacturers and exhibitors are interested in organizing a bike ride at the BCMC show this year to benefit SBCA's ongoing relationship with Operation Finally Home to construct houses for wounded veterans across the country.
Limited local bike rentals are available and can be delivered to the hotel.  Bike ride lengths can vary (15, 30 or 50 miles), depending on preference. If you would be strongly interested in participating in this event, please let us know as soon as possible so we can begin finalizing details.